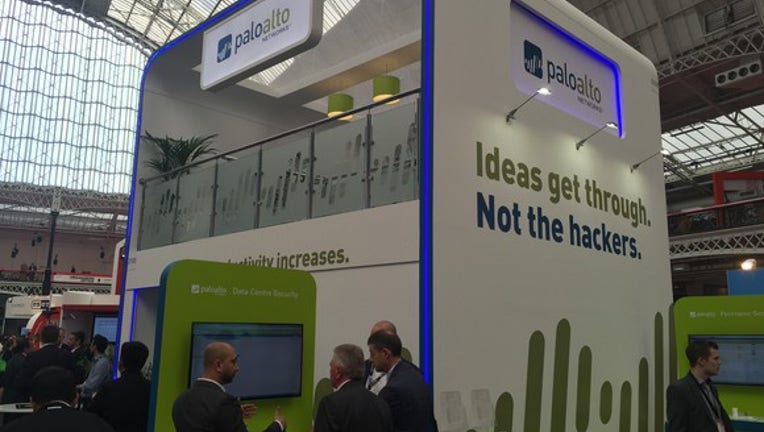 What happened
Shares of Palo Alto Networks Inc. (NYSE: PANW) were up 16.5% as of 11:15 a.m. EDT on Thursday after the network and enterprise security specialist announced better-than-expected fiscal third-quarter 2017 results.
So what
Quarterly revenue rose 24.9% year over year to $431.8 million, and translated to 32.6% growth in adjusted earnings per share to $0.61. Both figures were above Palo Alto Networks' guidance provided last quarter, which called for revenue of $406 million to $416 million and adjusted earnings of $0.54 per share to $0.56 per share.
IMAGE SOURCE: PALO ALTO NETWORKS
CEO Mark McLaughlin noted it was a record quarter in terms of revenue, while the company added the second-highest number of new customers in its history.
Now what
In addition, Palo Alto Networks expects current-quarter revenue in the range of $481 million to $491 million, or year-over year growth of 20% to 23%. That should result in adjusted net income per share of $0.78 to $0.80. Analysts, on average, were expecting revenue of $484.4 million to translate to lower adjusted earnings of $0.74 per share.
All things considered, there was nothing not to like about this strong quarter from Palo Alto Networks. And it's no surprise to see investors aggressively bidding up shares today.
10 stocks we like better than Palo Alto NetworksWhen investing geniuses David and Tom Gardner have a stock tip, it can pay to listen. After all, the newsletter they have run for over a decade, Motley Fool Stock Advisor, has tripled the market.*
David and Tom just revealed what they believe are the 10 best stocks for investors to buy right now... and Palo Alto Networks wasn't one of them! That's right -- they think these 10 stocks are even better buys.
Click here to learn about these picks!
*Stock Advisor returns as of May 1, 2017
Steve Symington has no position in any stocks mentioned. The Motley Fool recommends Palo Alto Networks. The Motley Fool has a disclosure policy.