Why Organovo Holdings, Inc. Stock Spiked Today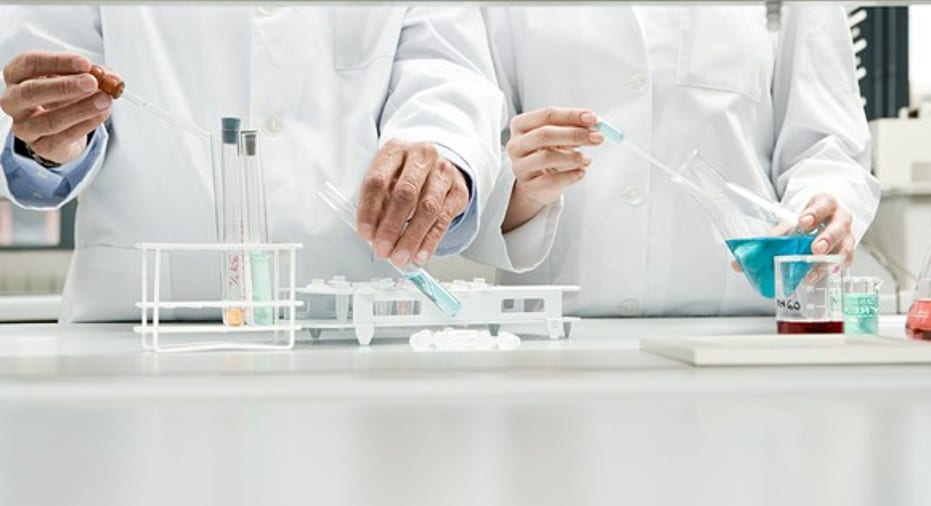 Image source: Getty Images.
What happened
Shares ofOrganovo Holdings, Inc. (NASDAQ: ONVO),a 3D biology company, rose by as much as 10.5% in early morning trading today. The company's shares got a lift from a data presentation at the TERMIS-Americas Meetingshowing the survival and sustained functionality of its 3D bioprinted human liver tissue when implanted into animal models.
So what
The global liver transplant market is desperately short of donor organs. As such, a3D bioprinted human liver could potentially generate hundreds of millions -- or perhaps billions -- in revenue for its manufacturer.
Now what
Before investors get too excited, though, it's important to bear in mind that Organovo is only presenting preclinical data of its 3D bioprinted human liver technology at this meeting. So, while this technology could eventually be used to meet a tremendous unmet medical need in the liver transplant space, it is several years away from potentially reaching the market as a direct surgical implant in human patients.
In the meantime, investors should keep a close eye on the company's ability to build out the market for itsExVive human kidney and liver tissue services.The fact of the matter is that this novel technology still has a long ways to go in terms of realizing its commercial potential.
After all, the Street is forecasting Organovo's revenue to come in at a meager $5.5 million next year, which is a drop in the bucket compared to the company's internal estimates of billion-dollar addressable markets down the road.
10 stocks we like better than Organovo Holdings When investing geniuses David and Tom Gardner have a stock tip, it can pay to listen. After all, the newsletter they have run for over a decade, Motley Fool Stock Advisor, has tripled the market.*
David and Tom just revealed what they believe are the 10 best stocks for investors to buy right now... and Organovo Holdings wasn't one of them! That's right -- they think these 10 stocks are even better buys.
Click here to learn about these picks!
*Stock Advisor returns as of Nov. 7, 2016
George Budwell has no position in any stocks mentioned. The Motley Fool has no position in any of the stocks mentioned. Try any of our Foolish newsletter services free for 30 days. We Fools may not all hold the same opinions, but we all believe that considering a diverse range of insights makes us better investors. The Motley Fool has a disclosure policy.