Why Organovo Holdings Inc Jumped 12% in November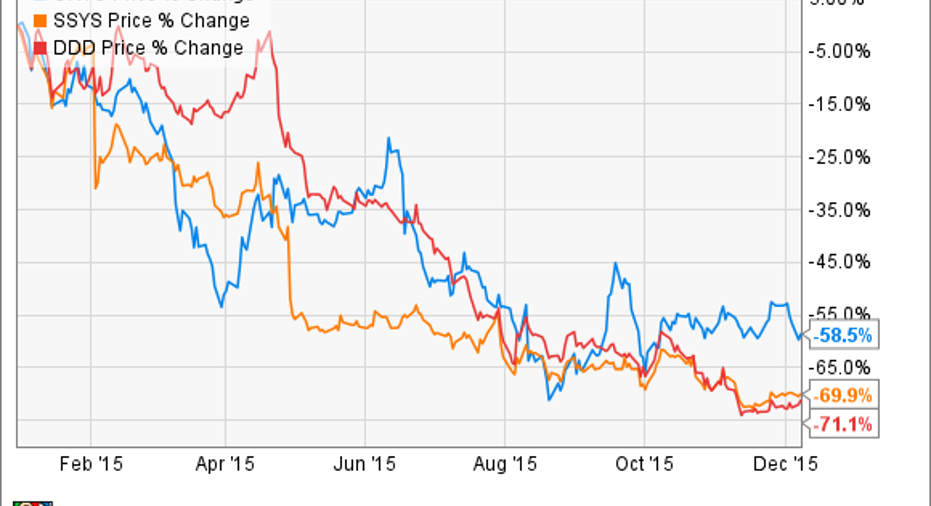 What:Investors inOrganovo Holdingscheer a quarterly earnings report that contained mixed news, sending shares of the human tissue engineering company up more than 12% in November, according to data from S&P Capital IQ.
So what:Organovo's shares reacted favorably after the company reported its fiscal second-quarter results. Revenue came in at $301,000 during the period, up 502% over the year-ago period and besting the $292,000 analysts were expecting. However, the company didn't fare quite as well on the bottom line; it reported a net loss of $11.3 million, or $0.12 per share, which came up a bit short of the $0.10 per share loss analysts were hoping for.
Organovo ended the quarter with $76.9 million in cash, which, at current spending levels, should be enough for it to run operations for another two years or so without the need to tap shareholders for more.
Organovo also reaffirmed its long-range outlook. Management believes it will eventually grow revenue from its exVive3D Human Liver Tissue and services productsinto the "tens of millions" of dollars. The company also stated it is on track to initiate contracting of its kidney tissue product by the third quarter of 2016.
In a separate release made during the month, Organovo announced that its 3D bioprinted kidney tissue managed to grab a "Best of What's New" Award from Popular Science magazine.
Now what: It's been a horrendous year to be an investor in the 3D printing space. Shares of several publicly traded companies in the sector have been more than cut in half since the year began:
Amazingly, Organovo's stock has actually outperformed the current 3D printing market leader,Stratssys , over this time period. Stratasys' stock has gone into a tailspin this year after the company took a massive $910 goodwill writedown last month. To make matters worse, Stratasys' revenue also fell when compared to the year-ago period, so the fact that Organovo is still growing its revenue, albeit off of a tiny base, could be one of the reason that its stock has held up better.
While both Organovo and Stratasyscontinue to offer exciting potential, they also come with a huge amount of risk. Investors who are interested in either name would probably be best served by keeping their position size very small.
The article Why Organovo Holdings Inc Jumped 12% in November originally appeared on Fool.com.
Brian Feroldi owns shares of 3D Systems and Stratasys. The Motley Fool recommends 3D Systems and Stratasys. Try any of our Foolish newsletter services free for 30 days. We Fools may not all hold the same opinions, but we all believe that considering a diverse range of insights makes us better investors. The Motley Fool has a disclosure policy.
Copyright 1995 - 2015 The Motley Fool, LLC. All rights reserved. The Motley Fool has a disclosure policy.