Why One Activist Thinks This Company Is Too Cheap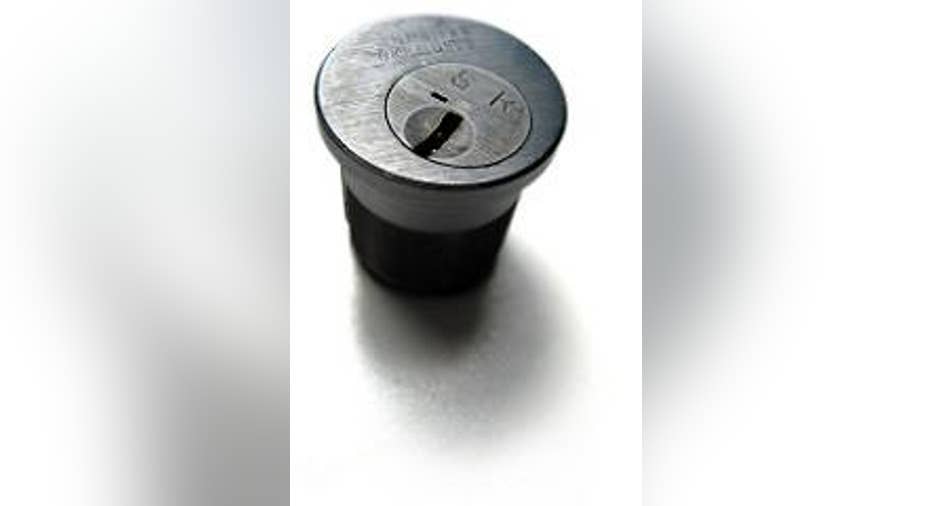 SOURCE: FLICKR USER STOCKMONKEYS.COM
Activist investors are always looking for stocks they can buy on the cheap, management they can convince to unlock greater shareholder value, and companies that ultimately, they can sell for a handsome profit.
Last week, one such activist investor, Jeffrey Smith, announced a nearly 10% ownership stake in Depomed, Inc. , a small-cap drugmaker that has built a market niche in pain treatment through a strategy of buying, repricing, and relaunching medicines. Whether Smith can orchestrate the kind of reform he demands to make a profit on Depomed is anyone's guess, but let's take a closer look at why he thinks it's worth trying.
First, a bit of backgroundSmith runs the Starboard Value L.P., a private hedge fund that takes a very active role in managing the companies that it invests in.
The fund's portfolio exiting December included 25 positions valued at $2.3 billion, the biggest of which was Darden Restaurants, .
In October 2014, Smith successfully orchestrated a coup at Darden Restaurants that included removing its board of directors and replacing it with 12 directors that Smith's Starboard Value L.P. had nominated, including Smith himself.
Last week, after reporting year-over-year same stores sales growth of 6.2% and delivering significant returns to shareholders, Smith stepped down as non-executive board chairman of Darden Restaurants.
Picking a new targetSmith's decision to hand over the reins at Darden came only days before announcing a 9.8% ownership stake in Depomed. Similarly to his approach with Darden, Smith is demanding that Depomed's board be dismantled and replaced with a board that will be nominated by his hedge fund.
In the SEC filing announcing Starboard's ownership stake in Depomed, Smith took a hard line approach in introducing himself to Depomed's board, saying that he has "significant concerns regarding serious corporate governance deficiencies" and that leadership has made "questionable capital allocation decisions."
The filing goes on to assert that "management and the Board may be more interested in entrenching themselves than in delivering maximum value for all shareholders."
In short, Smith has thrown down the gauntlet at the feet of Depomed's C-suite, challenging them to take steps to boost its share price or face the consequences.
SOURCE: FLICKR USER ANDREW MAGILL
Unlocking valueSmith's attraction to Depomed probably stems from management's efforts over the past few years to turn the company into a leading pain drug company. An estimated 100 million American adults suffer chronic pain and last year alone, some 354 million prescriptions for pain were written by doctors.
In fact, the market for pain and neurology related medications is valued at $45.2 billion annually, making it the second largest market for pharmaceuticals behind cancer.
To tap that market, Depomed's cobbled together a product line-up that includes an anti-epileptic for pain (Gralise), an opioid (Nucynta), a NSAID (Cambia), and a transmucosal fentanyl, or TIRF, pain medication (Lazenda). As a result, its products target acute pain, chronic pain, migraine, and breakthrough pain, such as that which is experienced by cancer patients.
Out of all of these drugs, however, Nucynta may be the most intriguing.
Depomed acquired Nucynta from Johnson & Johnson for $1 billion in 2015 and management has repeatedly forecast that Nucynta's peak sales potential is $1 billion annually. Despite sales being less than a fifth of that figure at the time of its acquisition, management's bullish target may not be ridiculous.
Nucynta's revenue hit $68 million in the fourth quarter and momentum likely continued in the first quarter given that in March, management reported prescription volume for Nucynta ER, the long lasting version of the medicine, had jumped 22% year over year in February.
Rising prescription volume means more product out the door, but it also means a lot more revenue coming in for Depomed, especially since Depomed bumped up the price of Nucynta by 44% when it relaunched the drug last summer.
What makes Nucynta's story even more compelling, however, is the fact that Nucynta's market share among pain drugs is less than 2%. If Nucynta, which costs about the same as Oxycontin, but may be less easily abused by patients, can capture a more meaningful slice of the pain market, then it could have a good shot at becoming a billion dollar blockbuster.
The opportunity available to Depomed's other drugs is smaller, but their sales are also growing quickly. The shingles pain drug Gralise sports annualized sales of $86 million, the migraine drug Cambia is selling at a $32 million annualized sales run rate, and the TIRF spray Lazenda is clocking in at an annualized $21 million pace. Sales of all three of those drugs delivered year-over-year sales growth of at least 25% last quarter.
Next stepsSmith's Starboard Value L.P. is preparing itself for a boardroom showdown, but if Smith's top priority is an outright sale, he'll face tough opposition. Last year, Depomed's board successfully lobbied against a $33 per share bid to be acquired by competitor Horizon Pharma and this year, the board has proposed shifting its incorporation to corporate friendly Delaware. Those facts, however, don't seem to be denting Smith's enthusiasm, and given Depomed's growth and the fact that its shares are trading at just 11 times forward EPS estimates, maybe it shouldn't dampen your enthusiasm either.
The article Why One Activist Thinks This Company Is Too Cheap originally appeared on Fool.com.
Todd Campbell owns shares of DepoMed,. Todd owns E.B. Capital Markets, LLC. E.B. Capital's clients may have positions in the companies mentioned. The Motley Fool recommends Johnson & Johnson. Try any of our Foolish newsletter services free for 30 days. We Fools may not all hold the same opinions, but we all believe that considering a diverse range of insights makes us better investors. The Motley Fool has a disclosure policy.
Copyright 1995 - 2016 The Motley Fool, LLC. All rights reserved. The Motley Fool has a disclosure policy.