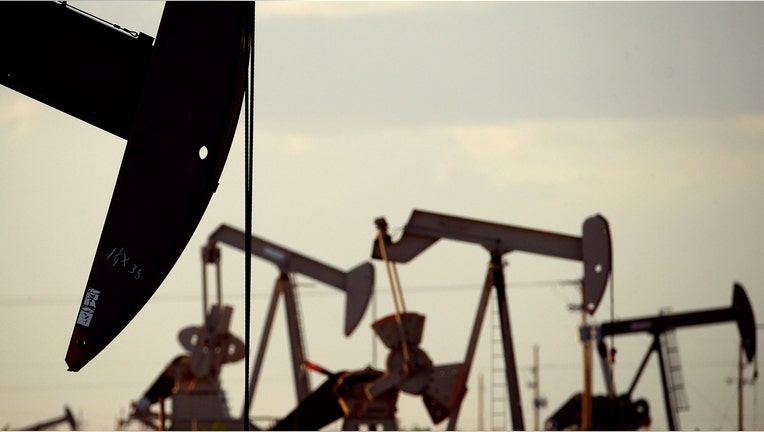 A four-decade-old ban on oil exports is on the verge of extinction, but the immediate impact will likely be muted.
Congressional Republicans pushed to lift the export ban as part of a $1.1 trillion spending bill, which is expected to pass votes in the House and Senate on Friday. Democrats agreed to include the provision in the spending package in exchange for extending wind and solar tax credits.
GOP lawmakers and industry executives argue that the U.S. oil boom and a glut in oil supplies have made the 1970s export ban obsolete. On Wednesday, a report from the U.S. Energy Information Administration surprised Wall Street by revealing that domestic inventories jumped 4.8 million barrels, much larger than a forecast for 1.42 million barrels.
The oversupply has weighed on oil prices for more than a year. U.S. crude recently traded at $35.85 a barrel, compared to a high of $180 a barrel in July 2014.
Even with the return of American exports on the table, analysts do not expect the industry to change course in the near future.
"There is little urgency or price advantage for U.S. crude producers to export currently," Morgan Stanley analyst Adam Longson wrote in a recent note to clients.
Longson added that once U.S. producers go back to ramping up production, exports could become more beneficial. The prolonged slump for oil prices has spurred energy firms to slow down drilling activity in recent months.
An analysis by the EIA showed that lifting the export ban would have a minimal impact on the domestic oil and gasoline markets, mainly because producers would open the spigots wider to account for exports.
Also, oil exports are not banned entirely. Current federal law prohibits companies in the U.S. from shipping raw oil out of the country, but there are exceptions to the rule. Domestically produced crude can be sent to Canada, and certain types of lightly processed oil are open to exports. Based on EIA data, the U.S. exported roughly 2.9 million barrels of crude oil from April through September.