Why Occidental Petroleum Corporation Slumped 11.8% in December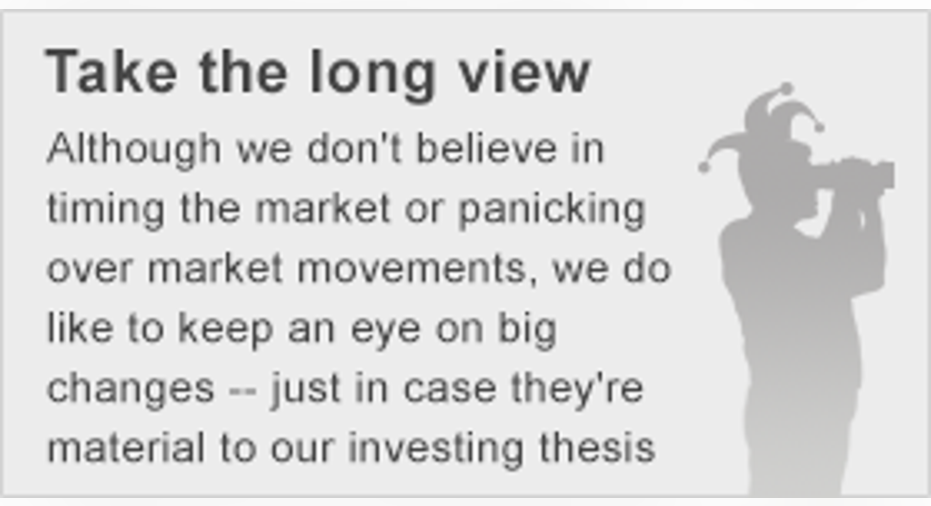 What: December was a tough month for Occidental Petroleum with its stock sliding by double digits for the month.
So what: The primary catalyst for Occidental Petroleum's stock last month was the price of oil, which ended down 11% to just over $37 per barrel. Weighing on crude was the continued glut of oil on the market, which as of yet isn't showing any real signs of abating. The biggest problem with the current oil price for Occidental is that it is below the company's $60-per-barrel cash flow breakeven point based on its current capex run rate and dividend outlay.
That implies that the company is burning through cash, which is weakening its financial position. Because of this Moody's put it and 29 other U.S. E&P companies, including Apache , on a review for a potential credit rating downgrade. This is after Occidental's debt levels rose over the past year due to the aforementioned outspend. That being said, it still maintains a much lower leverage profile than Apache, which is roughly half its size but has more net debt.
OXY Enterprise Value data by YCharts.
In other words, while there are concerns with Occidental's rising debt level, it still has a fairly conservative balance sheet.
Now what: Clearly, the current oil price is too low for the long-term sustainability of Occidental Petroleum. This suggests that at some point the company might have to choose between maintaining its dividend or eliminating growth. Having said all that, the current oil price isn't expected to be the new long-term normal. And, while we don't know how long it will be before oil rebounds, Occidental does have the financial capacity to wait out low oil prices for quite some time, even if its credit rating is downgraded.
In other words, the stock might be down, but this company isn't financially stressed.
The article Why Occidental Petroleum Corporation Slumped 11.8% in December originally appeared on Fool.com.
Matt DiLallo has no position in any stocks mentioned. The Motley Fool has no position in any of the stocks mentioned. Try any of our Foolish newsletter services free for 30 days. We Fools may not all hold the same opinions, but we all believe that considering a diverse range of insights makes us better investors. The Motley Fool has a disclosure policy.
Copyright 1995 - 2016 The Motley Fool, LLC. All rights reserved. The Motley Fool has a disclosure policy.