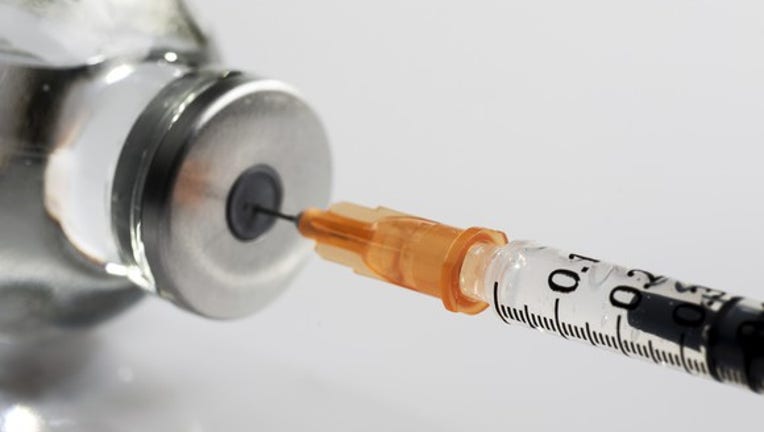 Image source: Getty Images.
What happened
Novo Nordisk's (NYSE: NVO) investors had an October they'd rather forget. Shares of the diabetesgiant dropped by more than 13% during the month, according to data fromS&P Global Market Intelligence.
So what
As you can see, everything was going just fine for Novo in October, but that all changed after its third-quarter earnings were released.
While the results themselves were decent, management stated that it is seeing huge pricing pressure on its insulin products from insurers in the U.S., which is forcing the company to give concession in order to remain on formularies. That pressure pulled down sales of its older insulins like NovoLog and NovoLog Mix 70/30 by 1% through the first nine months of the year. Thankfully, that was offset by strength in Novo's hit GLP-1 drug Victoza and its next next-generation insulin Tresiba, which allowed the company to post constant currencysales growth of 6% through the first nine months of the year.
However, the challenging reimbursement environment caused management to pull back on its full-year growth projections. Updated guidance calls for revenue togrow by 5% to 6%, which is down a smidge from its prior outlook. The lower-than-hoped-for revenue growth will also hit operating profits, too, with new projections calling for constant currency growth of 5% to 7%, down from its prior outlook of 5% to 8%.
If that wasn't bad enough, management also greatly lowered itslong-term operating profit growth target. It previously had been calling for annual growth of 10% per year, but itnow expects that figure to just be 5%.
Now what
Novo faces some steep competition in the diabetes space from the likes ofEli Lilly and Sanofi, both of which have struggled with growth issues of their own over the last few years. Given that they both have older insulins on the market that work just as well as Novo's older products, it is no surprise to see that insurers are putting huge pricing pressure on all three companies.
The best way for Novo to win in the long-term is for it to continue to develop innovative products. Thankfully, the company has a long history of doing just that, and its current pipeline offers reasons for optimism. The recent launches ofTresiba andRyzodeg prove that the company can still innovate, and it also has a handful of drugs pending regulatory review right now. That should allow Novo to remain the top dog in this massive and growing disease area for years to come.
10 stocks we like better than Novo Nordisk When investing geniuses David and Tom Gardner have a stock tip, it can pay to listen. After all, the newsletter they have run for over a decade, Motley Fool Stock Advisor, has tripled the market.*
David and Tom just revealed what they believe are the ten best stocks for investors to buy right now... and Novo Nordisk wasn't one of them! That's right -- they think these 10 stocks are even better buys.
Click here to learn about these picks!
*Stock Advisor returns as of November 7, 2016
Brian Feroldi has no position in any stocks mentioned.Like this article? Follow him onTwitter where he goes by the handle@Longtermmindsetor connect with him on LinkedIn to see more articles like this.
The Motley Fool recommends Novo Nordisk. Try any of our Foolish newsletter services free for 30 days. We Fools may not all hold the same opinions, but we all believe that considering a diverse range of insights makes us better investors. The Motley Fool has a disclosure policy.