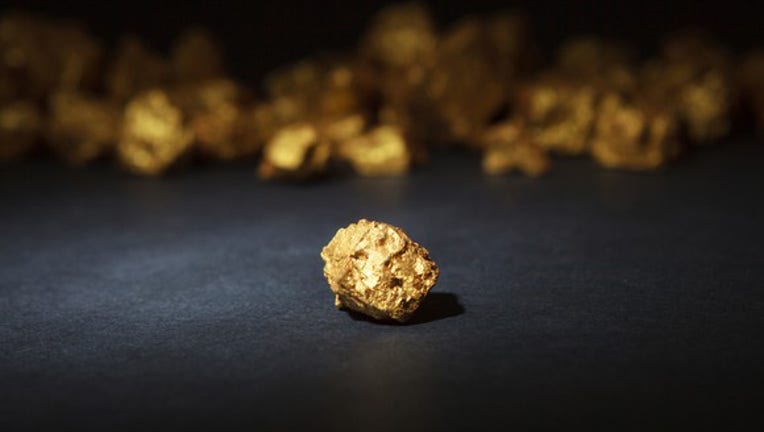 What happened
Shares of would-be gold miner Northern Dynasty Minerals Inc. (NYSEMKT: NAK) jumped 8.8% on Friday last week, and they're hopping higher again today -- up 15% as of 3 p.m. EDT.
So what
Why does each passing day see Northern Dynasty Minerals stock move ever higher? Because the clock is ticking down on a deal in progress with the Trump Administration's more business-friendly Environmental Protection Agency.
Last week, on May 4, Northern Dynasty announced that its Alaska-based Pebble Limited Partnership has inked a deal with the EPA "to extend a stay of proceedings in the parties' long-standing legal dispute over the federal agency's pre-emptive regulatory action under Section 404(c) of theClean Water Actto May 11, 2017."
This dispute is what has been holding up Northern Dynasty's ability to mine its Alaskan Pebble Deposit for gold -- but perhaps not for much longer. As Northern Dynasty confirmed last Thursday, "a great deal of common ground has been established between the parties," and, at this point, they only need about a week "to finalize the agreement and obtain the required approvals" for Northern Dynasty to begin digging for gold.
Momentum investors are positioning for a gold rush at Northern Dynasty Minerals. Image source: Getty Images.
Now what
Any day now, Northern Dynasty could announce that it has a green light to begin digging -- or at least to put together a plan for digging and "have it fairly and objectively reviewed." Momentum investors won't want to miss the gold rush on this stock when that news breaks -- and it looks like they're buying in early, to make sure they're in the game when it begins.
10 stocks we like better than Northern Dynasty MineralsWhen investing geniuses David and Tom Gardner have a stock tip, it can pay to listen. After all, the newsletter they have run for over a decade, Motley Fool Stock Advisor, has tripled the market.*
David and Tom just revealed what they believe are the 10 best stocks for investors to buy right now... and Northern Dynasty Minerals wasn't one of them! That's right -- they think these 10 stocks are even better buys.
Click here to learn about these picks!
*Stock Advisor returns as of May 1, 2017
Rich Smith has no position in any stocks mentioned. The Motley Fool has no position in any of the stocks mentioned. The Motley Fool has a disclosure policy.