Why Northern Dynasty Minerals Ltd. Stock Jumped 9% on Friday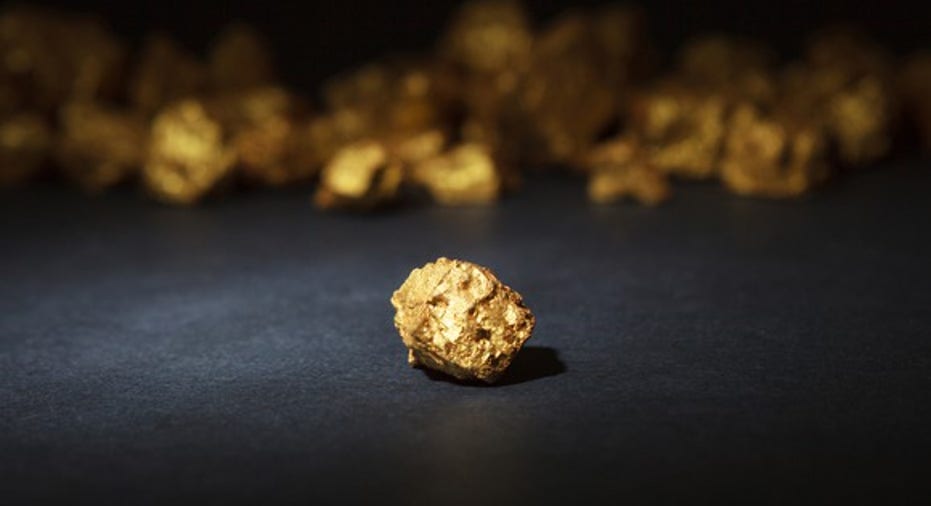 Some lucky investors just struck gold at Northern Dynasty Minerals. Image source: Getty Images.
What happened
The past six months have seen shares of Northern Dynasty Minerals Ltd. (NYSEMKT: NAK) roughly quintuple in value, continually rising day to day from about $0.44 per share in July to today's closing price $2.28.
Most days, Northern Dynasty shares have risen without much news to justify a rise. Friday, however, was different. Friday, Northern Dynasty shares surged 9.1% higher on what many would consider negative news.
So what
Specifically, Northern Dynasty Minerals announced late Thursday that it has increased the size of its previously announced secondary share offering to 17.6 million shares, and added a further 2.6 million shares available to its underwriters to buy as an "overallotment option." In total, that makes for 20.2 million new Northern Dynasty shares coming onto the market -- a fact that management hailed as an indication of "strong demand" for the offering.
But here's the thing: Northern Dynasty is selling all these shares at $1.85 per share.
Now what
On the one hand, selling these shares promises to raise roughly $37.4 million (before fees) in new cash for Northern Dynasty, helping to bolster the company's liquidity. That fact might explain the offering's popularity.
On the other hand, another reason the offering might be so popular is because buyers are getting the chance to buy Northern Dynasty stock at a 19% discount to its market price. In theory, at least, this raises the possibility that they will soon be able to turn around and sell the stock for a quick 23% profit.
That's a nice deal if you can get it. As for people who already own the stock, however, not only will they not get a chance to make that profit -- they also will see their ownership stake in the company diluted by nearly 8%.
10 stocks we like better than Northern Dynasty Minerals When investing geniuses David and Tom Gardner have a stock tip, it can pay to listen. After all, the newsletter they have run for over a decade, Motley Fool Stock Advisor, has tripled the market.*
David and Tom just revealed what they believe are the 10 best stocks for investors to buy right now... and Northern Dynasty Minerals wasn't one of them! That's right -- they think these 10 stocks are even better buys.
Click here to learn about these picks!
*Stock Advisor returns as of January 4, 2017
Rich Smith has no position in any stocks mentioned. The Motley Fool has no position in any of the stocks mentioned. The Motley Fool has a disclosure policy.