Why Northern Dynasty Minerals, Ascena Retail Group, and J.C. Penney Slumped Today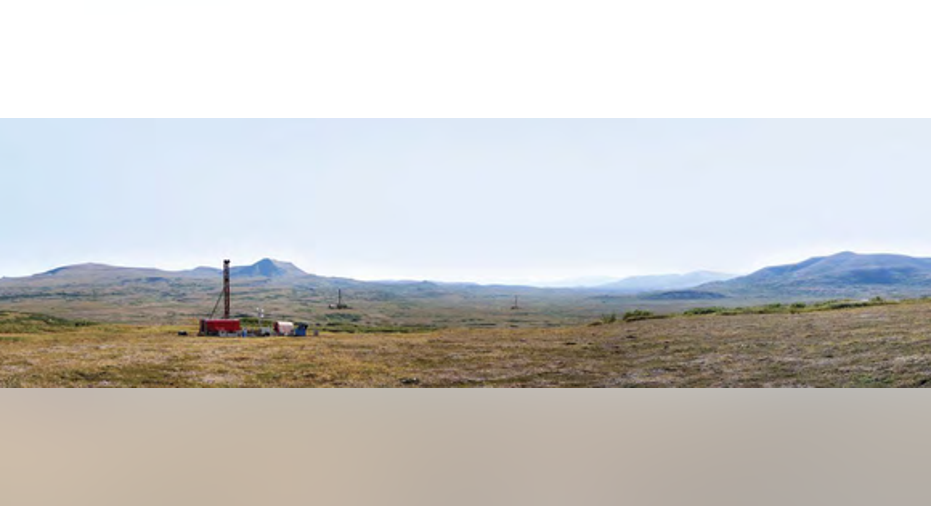 The stock market was relatively quiet on Friday, with most major benchmarks easing slightly lower to finish the week. Market participants were puzzled about what the future course of stocks is likely to be, especially given cross-currents between a generally strong U.S. economy and signs of weakness in particular sectors of the market. Moreover, uncertainty about macroeconomic and geopolitical issues continued to weigh on sentiment. Some stocks were particularly hard hit, and Northern Dynasty Minerals (NYSEMKT: NAK), Ascena Retail Group (NASDAQ: ASNA), and J.C. Penney (NYSE: JCP) were among the worst performers on the day. Below, we'll look more closely at these stocks to tell you why they did so poorly.
Northern Dynasty falls despite good news
Shares of Northern Dynasty Minerals plunged 14% even in the face of positive events with respect to the company's Pebble mining property in Alaska. The company said that its Pebble Limited Partnership subsidiary has reached a settlement with the U.S. Environmental Protection Agency with respect to a legal dispute under the Clean Water Act. According to the company, the EPA agreed to allow the Pebble Project to proceed under normal course permitting under the Clean Water Act and the National Environment Policy Act, holding off on filing a recommended determination until the U.S. Army Corps of Engineers weighs in with its environmental policy statement. The EPA also said it would propose to withdraw a previously issued proposed determination that was adverse to Northern Dynasty. Yet after an immediate rise early Friday morning, Northern Dynasty stock fell steadily throughout the day, perhaps because the miner still has a long way to go for Pebble to prove out.
Image source: Northern Dynasty Minerals.
Ascena keeps losing ground
Ascena Retail Group stock dropped 16%, adding to Thursday's decline and bringing its total fall over the past two days to nearly 25%. Ascena's drop appeared to be in sympathy with a large number of retailers that have issued poor results this week, especially given that Ascena's Dress Barn, Lane Bryant, Loft, and Ann Taylor brands have similar exposure to the companies that have issued less-than-stellar financial reports. Ascena likely won't release its quarterly results for another few weeks, but those who follow the stock expect declining sales and profit weakness throughout 2017 and into 2018. Facing many of the same challenges as its retail peers, Ascena Retail Group will have to find ways to succeed even where some of its rivals have already seemed to fail.
J.C. Penney continues to slide
Finally, shares of J.C. Penney were down 14%. The department-store retailer reported its first-quarter financials, which included a 3.5% drop in comparable-store sales and a similar decline in overall revenue. Gross margin improvement helped to cushion the blow somewhat, and on an adjusted basis, Penney managed to post modestly positive earnings per share. Yet even though CEO Marvin Ellison said that the final part of the quarter was much better than the first month of the period, investors didn't seem impressed with Penney's plan to keep moving in the same direction strategically. Despite their skepticism, those moves could eventually pan out in the long run, rewarding those shareholders who remain patient.
Offer from The Motley Fool: The 10 best stocks to buy nowMotley Fool co-founders Tom and David Gardner have spent more than a decade beating the market. In fact, the newsletter they run, Motley Fool Stock Advisor, has tripled the S&P 500!*
Tom and David just revealed their ten top stock picks for investors to buy right now.
Click here to get access to the full list!
*Stock Advisor returns as of 5/1/2017.
Dan Caplinger has no position in any stocks mentioned. The Motley Fool has no position in any of the stocks mentioned. The Motley Fool has a disclosure policy.