Why Nordstrom Inc. Stock Is Slumping Today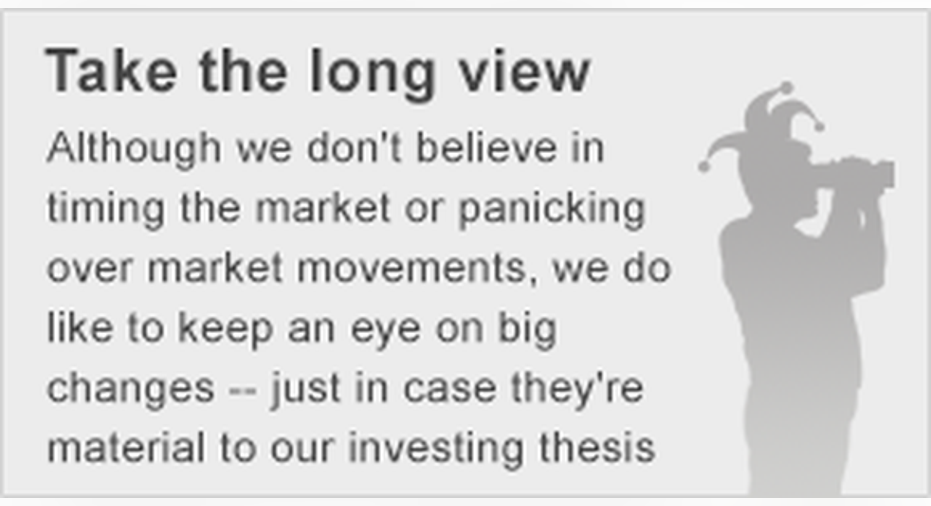 Image source: Nordstrom.
What: Shares of department store Nordstrom tumbled on Friday following the company's first-quarter report. Nordstrom fell short of analyst expectations, joining other companies like Macy's and J.C. Penney that have been punished for weak sales at department stores. At 11 a.m. ET, Nordstrom stock was down about 12%, while J.C. Penney was down slightly and Macy's was up nearly 3%. All three stocks have slumped in recent days due to Macy's earnings report on Wednesday.
So what: Nordstrom reported revenue of $3.25 billion, up 1% year over year but about $30 million short of the average analyst estimate. Total comparable-store sales declined by 1.7% during the quarter, while full-price comparable sales decreased by 4.3%. Off-price sales were a bright spot, with comparable sales rising 4.6%.
Nordstrom reported earnings of $0.26 per share, down from $0.66 per share during the prior-year period and $0.20 below analyst expectations. Lower than planned sales and higher discounting took a bite out of Nordstrom's gross margin, which fell 164 basis points year over year to 34.2%. SG&A costs rose 149 basis points as a percentage of revenue to 32.7%.
Due to the weak results, Nordstrom lowered its guidance for the full year. The company now expects comparable-sales growth between a 1% decrease and a 1% increase, with EPS in the range of $2.50 to $2.70. That's a substantial drop from previous guidance calling for earnings of $3.10 to $3.35 per share.
Now what: Nordstrom fared better than Macy's, which reported a steep 5.6% decline in comparable-store sales. And J.C. Penney, while reporting a smaller 0.4% drop in comparable-store sales, lost $68 million during the quarter. But a broad downturn in department store sales despite relatively strong retail salesis giving investors something to worry about.
It's not clear whether this extremely weak environment for department stores will persist throughout the rest of this year or if the first quarter was simply an anomaly. Investors seem to be betting on the former, though, driving Nordstrom stock down on Friday.
The article Why Nordstrom Inc. Stock Is Slumping Today originally appeared on Fool.com.
Timothy Green has no position in any stocks mentioned. The Motley Fool recommends Nordstrom. Try any of our Foolish newsletter services free for 30 days. We Fools may not all hold the same opinions, but we all believe that considering a diverse range of insights makes us better investors. The Motley Fool has a disclosure policy.
Copyright 1995 - 2016 The Motley Fool, LLC. All rights reserved. The Motley Fool has a disclosure policy.