Why Nike Inc Stock Got Punished in 2016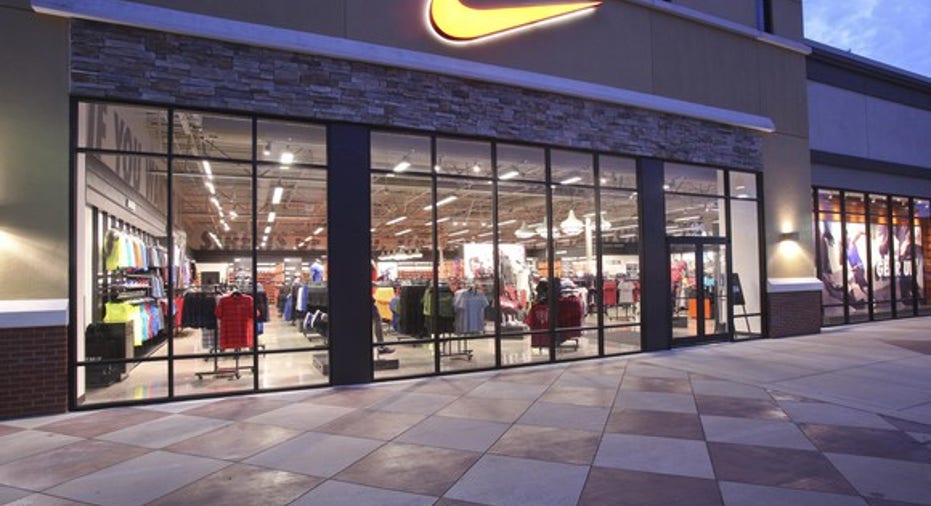 Image source:Nike.
What happened
Shares ofNike Inc(NYSE: NKE) dropped around 19% throughout 2016, according to data provided byS&P Global Market Intelligence,making it the worst-performing stock in the Dow during the year. The behemoth athletic wear maker has had difficulty during the year with slowing sales growth and declining margins -- but mostly it struggled to regain positive sentiment from Wall Street for the impressive moves it's been making.
So what
In the company's fiscal Q2 earnings released on Dec. 20, Nike announced sales growth of 6% year over year and earnings up 11%. Both metrics failed to help alleviate worries on Wall Street throughout 2016 that the company's future sales and earnings might not have growth catalysts to drive higher returns. Two of the biggest concerns throughout the year have been decreasing gross margin and slowing futures order sales -- though the company has noted that futures orders don't accurately reflect sales potential because they don't include direct-to-consumer sales estimates. This led Nike to announce in fiscal Q1 that it would stop reporting futures orders figures going forward.
As for gross margin, the company struggled throughout the last few quarters with declines due to more discounting to alleviate excessive inventory and higher input costs. In the most recent quarter, gross margin fell to a multiyear low at 44.2%.
Nike's self-lacing HyperAdapt shoes. Image source: Nike.
Now what
Nike's gross margin and sales pressure is certainly a concern, as competitive pressures -- particularly from the likes of Under Armour, which has grown its footwear segment more than 50% in the last year, and Adidas, which continues to flex its muscle and was the best-performing sports company of 2016 -- could hurt Nike's ability to raise prices and gross margin, and they could make renewed sales growth more challenging.
Still, Nike looks to be in a great position going into 2017, with growing earnings and a much more reasonable price-to-earnings ratio following its lackluster 2016, now at just 20 times forward earnings estimates. In terms of future growth catalysts, Nike has been surging in e-commerce sales growth, which was up nearly 50% in the first half of fiscal 2017 year over year, and it has made renewed strides internationally in places like China and Europe.
Additionally Nike has responded to critics that say it has forgotten how to innovate by creating self-lacing sneakers and committing to helping break a 2-hour marathon for the first time ever. Nike also has a new strategy to decrease its number of styles but increase their effectiveness going forward, a plan it calls "edit to amplify" that could help inventory and gross margin concerns going forward. Nike has already been on the way back up so far in 2017, and it looks like a great stock to own for the year ahead.
10 stocks we like better than Nike When investing geniuses David and Tom Gardner have a stock tip, it can pay to listen. After all, the newsletter they have run for over a decade, Motley Fool Stock Advisor, has tripled the market.*
David and Tom just revealed what they believe are the 10 best stocks for investors to buy right now...and Nike wasn't one of them! That's right -- they think these 10 stocks are even better buys.
Click here to learn about these picks!
*Stock Advisor returns as of January 4, 2017.
Seth McNew owns shares of Nike and Under Armour (A and C shares). The Motley Fool owns shares of and recommends Nike and Under Armour (A and C shares). The Motley Fool has a disclosure policy.