Why Netflix Should Expand Beyond Serialized TV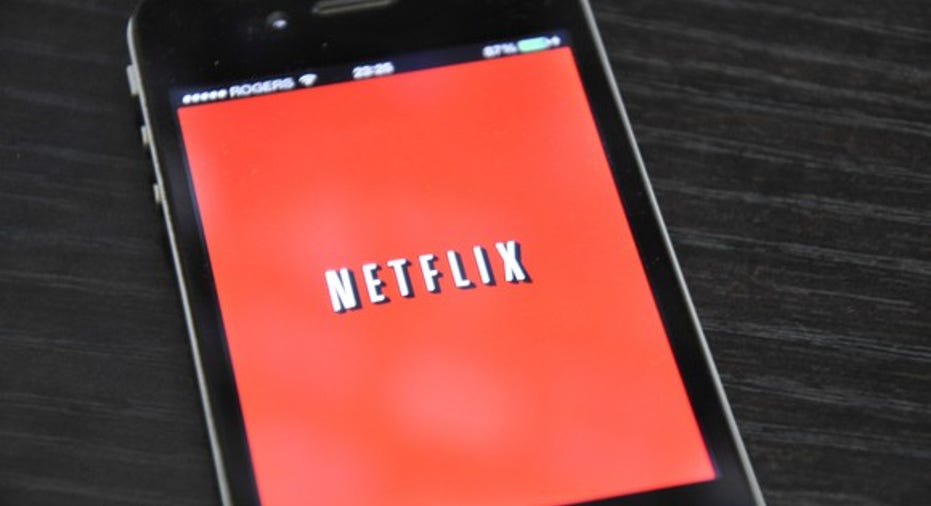 Image source: Netflix.
Netflix(NASDAQ: NFLX) is spending $6 billion this year on content ($5 billion on a P&L basis), more than any other entertainment provider except ESPN.
In addition to licensed content, Netflix is releasing 600 hours of original programming, including 20 brand new series, 15 new seasons of old series, 16 original movies, and several documentaries.
The leading streamer is planning to spend an additional $1 billion on content next year. But as Netflix plows essentially all of its profits into content, there are signs that the company may want to think about diversifying its programming.
Too much of a good thing
With more than 30 new seasons of original series targeted at adults this year, some of them are bound to get lost in the shuffle. While shows likeHouse of Cards andOrange is the New Black have gained substantial followings, some are inevitably duds. Netflix claims this is part of its strategy. It wants to offer something for everyone in its global audience, explaining, for instance, that it chose to remakeFull House because the original had appeal in places as far-flung as India, Dubai, and Korea.
But the quality of Netflix's shows isn't the key issue. It's the lack of diversity. Not the casts, but the format. Nearly all of its shows are serialized dramas -- the type of program where you have to watch episodes consecutively in order to understand the plot line, often waiting several episodes for a payoff. It's a TV phenomenon that began with HBO'sThe Sopranosand has only grown since, becoming the predominant form of critically acclaimed TV. These kinds of shows demand time and attention from their audiences. In a way, this format is best-suited to streaming TV where users can watch any episode at a time and place of their choosing, instead of having to tune in at a specific time once a week. But, it's also the kind of show that appeals to the same audience. If Netflix wants to convince more Americans to cut the cord and sign up for $10/month, broadening its original content library would be a big help.
There's a whole world of TV out there that Netflix is ignoring -- sitcoms, sports, talk, news, reality TV, game shows, etc. -- that could lure in new subscribers. Netflix doesn't need content in all of those formats, but it's worth considering higher-value areas to complement its base of scripted shows.
The HBO model
Netflix's biggest rival,Time Warner's(NYSE: TWX) HBO, may have found a better way. HBO has won more Emmy awards than any other network for 15 years running, and its shows Game of Thrones andVeep won for Outstanding Drama and Comedy, respectively, at the 68th Emmy Awards.
HBO also charges $15/month -- 50% more than Netflix's standard $10/month fee, yet it spends much less on content than its streaming-only challenger, coughing up an estimated $2 billion, less than half of Netflix's expenditure. And HBO promised to match Netflix's 600 hours of original content.
Part of the reason it's able to do that is because many of its shows are lower-budget news and talk shows likeReal Time withBill Maher,Last Week Tonight with John Oliver, andAny Given Wednesday with Bill Simmons.Filmed in a studio, those shows tend to cost much less than scripted dramas, which are shot in multiple locations often with large casts. HBO also features sports content, including boxing,Real Sports with Bryant Gumbel, andHard Knocks, a reality show that follows a different NFL team around during the preseason each year.
Netflix took a small step in this direction recently with its new showChelsea, starring comedian and former late-night host Chelsea Handler. Roughly a talk show, it features Handler going out and about and interviewing celebrities on a wide range of subjects. Three episodes are taped each week and aired Wednesday, Thursday, and Friday of that week. Unfortunately, the show has been poorly received. It rates just 20% on the review site Rotten Tomatoes and TheNew York Post recently asked, "Why is Chelsea Handler's New Show so Awful?"
Still, Netflix is on the right track. If it's hours of original content the service is after,Chelseawill deliver 45 each year, much more than any of its scripted shows, and it's the kind of programming that viewers can bounce in and out of or generate viral clips for YouTube, the way much of late night TV does.
As Netflix adds more members and plunges even more money into content, it should remember that more isn't always better. Expanding its originals beyond serialized shows would be the best way to grow its membership, especially in the U.S. where the brand is maturing and familiar. Adding more talk shows, in the vain of HBO, would be a good start.
A secret billion-dollar stock opportunity The world's biggest tech company forgot to show you something, but a few Wall Street analysts and the Fool didn't miss a beat: There's a small company that's powering their brand-new gadgets and the coming revolution in technology. And we think its stock price has nearly unlimited room to run for early in-the-know investors! To be one of them, just click here.
Jeremy Bowman owns shares of Netflix. The Motley Fool owns shares of and recommends Netflix. The Motley Fool recommends Time Warner. Try any of our Foolish newsletter services free for 30 days. We Fools may not all hold the same opinions, but we all believe that considering a diverse range of insights makes us better investors. The Motley Fool has a disclosure policy.