Why Netflix Inc. Shares Tumbled Today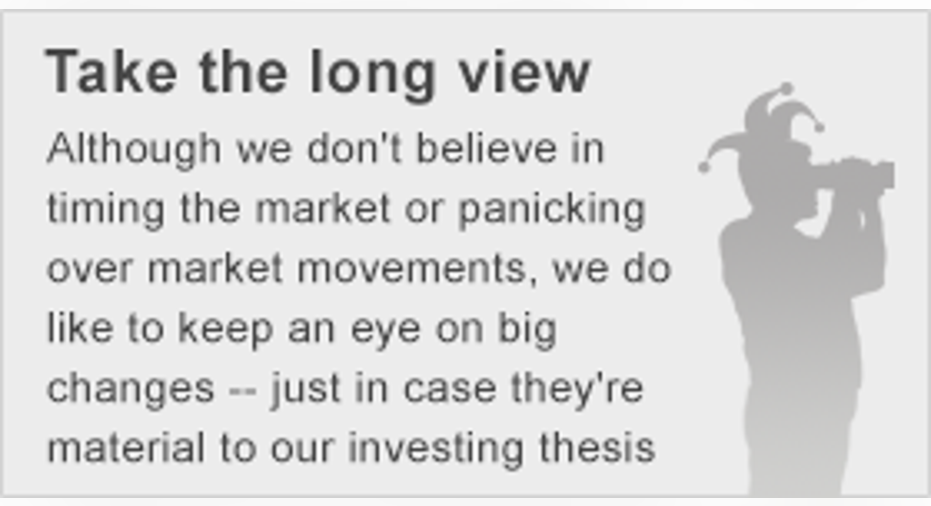 What:Shares ofNetflix Inc. were falling today after the leading video streamer posted disappointing guidance in its first-quarter earnings report. As of 11:16 a.m. ET, the stock was down 10.8%.
So what:Netflix remains one of the most unpredictable companies on the stock market as its roller-coaster ride over the last five years shows. The market just doesn't know where the streaming market is headed and whether Netflix will maintain its leadership position.
Netflix's Q1 results were better than expected as the company added 2.23 million domestic subscribers, in line with results over the past two years and much better than the company's own guidance of 1.75 million adds. Management credited that growth to a stable of original content including new seasons ofHouse of CardsandDaredeviland the first season of Judd Apatow'sLove.
Internationally, and overall, the company set a record for subscriber growth, adding 4.5 million new subscribers abroad, in line with projections, for a grand total of 6.74 million.CEO Reed Hastings underscored the fact that Netflix is still only available in English in many foreign markets, indicating that growth should continue as the company builds out its library to adapt to local markets and adds new payment methods.
Now what: Despite the strong first-quarter growth,Netflix's Q2 projections were weak, making the sell-off understandable. The company expects just 2.5 million total new subscribers (2 million abroad and 0.5 million in the U.S.), which would mark its slowest quarterly growth since 2014. With its international expansion completed last quarter, the slowdown may be a reflection of the upcoming pace of growth as the company no longer has new markets to enter.
Still, the long-term thesis for Netflix remains intact. The streaming provider has a clear lead over the competition, in terms of its subscriber base and content, and a recent survey even found that the company's original programming had passed HBO's for the No. 1 spot. With the international expansion complete, look for the company to take meaningful steps toward profitability. Subscriber rates will go up by a $1 or $2 per month for most of the company's U.S. members this year driving profitabilityat home, and internationally, where it's been losing money, its contribution margin is expected to narrow to -10.6%, its best result since 2014.
Netflix investors should be used to the stock's volatility by now. Despite disappointing subscriber projections for the current quarter, it remains the leader in an explosive market and is on track to hit its long-term goals, two great reasons to stick with the stock.
The article Why Netflix Inc. Shares Tumbled Today originally appeared on Fool.com.
Jeremy Bowman owns shares of Netflix. The Motley Fool owns shares of and recommends Netflix. Try any of our Foolish newsletter services free for 30 days. We Fools may not all hold the same opinions, but we all believe that considering a diverse range of insights makes us better investors. The Motley Fool has a disclosure policy.
Copyright 1995 - 2016 The Motley Fool, LLC. All rights reserved. The Motley Fool has a disclosure policy.