Why Netflix, Caterpillar, and Tupperware Brands Jumped Today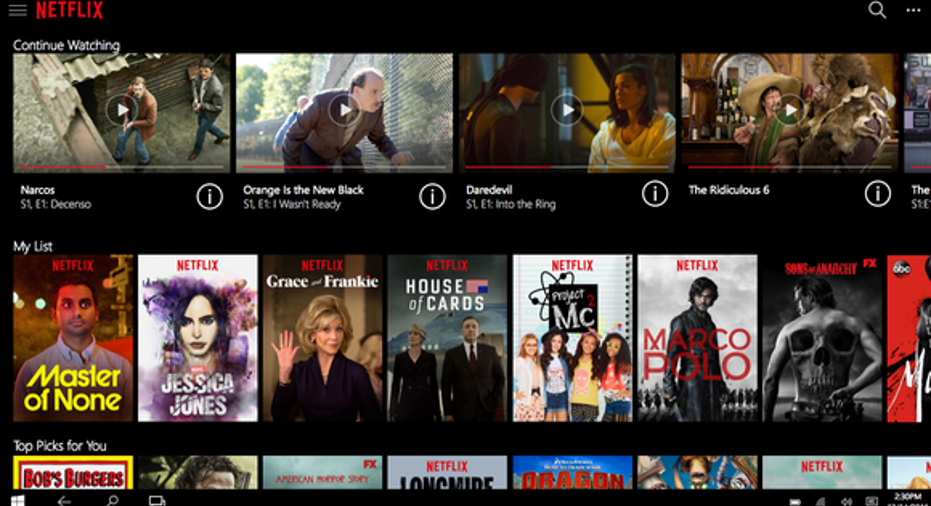 The bull market rally for stocks continued on Tuesday, with the Dow flirting with the 21,000 level and the Nasdaq Composite breaking above the 6,000 mark for the first time ever. Carryover optimism from yesterday's big gains following favorable French election results helped set the tone for the market, but positive corporate earnings reports from several key blue chip companies also lifted spirits and helped to extend the upward move for major market benchmarks.Moreover, many individual stocks had even better performances, and Netflix (NASDAQ: NFLX), Caterpillar (NYSE: CAT), and Tupperware Brands (NYSE: TUP) were among the best performers on the day. Below, we'll look more closely at these stocks to tell you why they did so well.
Netflix heads for China
Shares of Netflix jumped 6% after the streaming giant announced that it had made a licensing deal with Chinese video service provider iQiyi. The Chinese company is a subsidiary of Baidu (NASDAQ: BIDU), and the deal involves allowing iQiyi to have access to content provided by Netflix. For iQiyi, the move has the potential to validate its competitive position in the Chinese market, but Netflix will get the much more valuable strategic benefit of finally getting a long-awaited foothold within China. Regulators in the world's second-largest economy have prevented Netflix from directly offering its own subscription video platform to Chinese viewers, but executives hope that this could be the first step in getting China more familiar with Netflix and eventually opening the door to a more extensive presence there.
Image source: Netflix.
Caterpillar doubles earnings estimates
Caterpillar stock soared 8% in the wake of the construction giant's first-quarter earnings report. The heavy equipment manufacturer and Dow component said that it posted sales of $9.8 billion, which was more than half a billion dollars more than investors had expected. Even more impressively, Caterpillar's profit of $1.28 per share more than doubled the consensus forecast of $0.62 per share. After years of sluggish performance, Caterpillar said that restructuring efforts created huge cost reductions, and smart operational performance helped the company take full advantage of improving economic conditions in key markets. The equipment maker also boosted its guidance for the full year by nearly 30% to $3.75 per share, and it now expects full-year revenue of $38 billion to $41 billion. Given how long Caterpillar shares suffered from downbeat forecasts, signs of new life show that the bull market in stocks might have longer to run.
Tupperware stores up a great quarter
Finally, shares of Tupperware Brands climbed 12%. The food container producer reported its first-quarter financial results, and both revenue and net income came in above the top end of Tupperware's previous guidance. CEO Rick Goings attributed the gain to "solid execution of direct selling fundamentals along with innovative digital strategies across the portfolio," and the company saw particularly strong results in Brazil, China, Mexico, and South Africa. Weakness in established markets held back emerging-market strength, but Tupperware raised its full-year guidance for earnings and sales, expressing confidence that what has been a tough period for the company might finally be coming to an end.
Offer from The Motley Fool: The 10 best stocks to buy nowMotley Fool co-founders Tom and David Gardner have spent more than a decade beating the market. In fact, the newsletter they run, Motley Fool Stock Advisor, has tripled the S&P 500!*
Tom and David just revealed their ten top stock picks for investors to buy right now.
Click here to get access to the full list!
*Stock Advisor returns as of 4/3/2017.
Dan Caplinger has no position in any stocks mentioned. The Motley Fool owns shares of and recommends Baidu and Netflix. The Motley Fool has a disclosure policy.