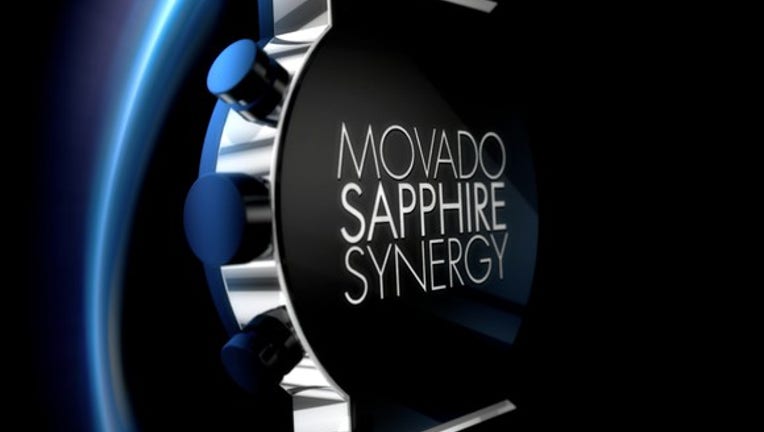 Tuesday brought more strength to the stock market, with the Dow climbing above the 19,000 level for the first time and the S&P 500 moving through the 2,200 level. Investors remain optimistic about the prospects for the U.S. economy going forward, and several individual stocks also had good news that contributed to the overall sense of enthusiasm. Among the best performers on the day were Movado Group (NYSE: MOV), Chico's FAS (NYSE: CHS), and Barnes & Noble (NYSE: BKS).
Below, we'll look more closely at these stocks to tell you why they did so well.
Image source: Movado Group.
Movado ticks higher
Movado Group jumped 15% after the watchmaker announced its fiscal third-quarter results. The company said that net sales fell by 3.1% from the year-ago quarter, blaming the strong dollar for a portion of the decline. However, even though net income ticked downward slightly, adjusted earnings of $0.91 per share were substantially higher than the consensus forecast among investors following the stock. Moreover, Movado kept its outlook unchanged for the current fiscal year, with expectations for $1.40 to $1.55 per share in earnings for the year, on revenue of $550 million to $560 million. Despite the challenging retail environment, Movado believes that it's in a good position to move into the holiday season strongly, and investors would love to see the watchmaker have a good end to its fiscal year.
Chico's dresses up
Chico's FAS climbed 13% in the wake of solid third-quarter earnings of its own. Earnings jumped by more than half from year-ago levels, overcoming a 7.5% decrease in net sales that stemmed in large part from comparable sales declines of 4.9% for the quarter. Both the namesake Chico's and the White House Black Market brands suffered comps declines of 5.5% to 5.6%, with only the Soma concept helping to avoid a larger loss. Yet CEO Shelley Broader said that efforts to transform the women's retailer in the future have started to pay off, with cost reductions and increased operating efficiency helping to get both employees and shoppers excited about Chico's again. If the holidays go as well as the past quarter did, then Chico's will be in good shape to overcome some of its past challenges.
Barnes & Noble tells a good story
Finally, Barnes & Noble gained 11%. The bookseller reported its fiscal second-quarter financial results Tuesday morning, and as with many of its peers, the numbers weren't entirely inspiring. Revenue fell by 4%, with comparable store sales declines of 3.2% that the company said were largely due to lower store traffic. The company also lost $0.29 per share, which was only slightly less than the company lost in the year-ago period. Nevertheless, investors were prepared for an even larger loss from Barnes & Noble, and they even seemed to accept its full-year outlook for low-single-digit declines in comparable-store sales for the full year. It's unclear whether the company's assertion that sluggish sales were "directly related to the election cycle" is really true, but shareholders seem to hope that it is, and that the retailer will bounce back for the holidays.
10 stocks we like better than Movado Group When investing geniuses David and Tom Gardner have a stock tip, it can pay to listen. After all, the newsletter they have run for over a decade, Motley Fool Stock Advisor, has tripled the market.*
David and Tom just revealed what they believe are the ten best stocks for investors to buy right now... and Movado Group wasn't one of them! That's right -- they think these 10 stocks are even better buys.
Click here to learn about these picks!
*Stock Advisor returns as of November 7, 2016
Dan Caplinger has no position in any stocks mentioned. The Motley Fool recommends Movado Group. Try any of our Foolish newsletter services free for 30 days. We Fools may not all hold the same opinions, but we all believe that considering a diverse range of insights makes us better investors. The Motley Fool has a disclosure policy.