Why More States Should Legalize Pot In November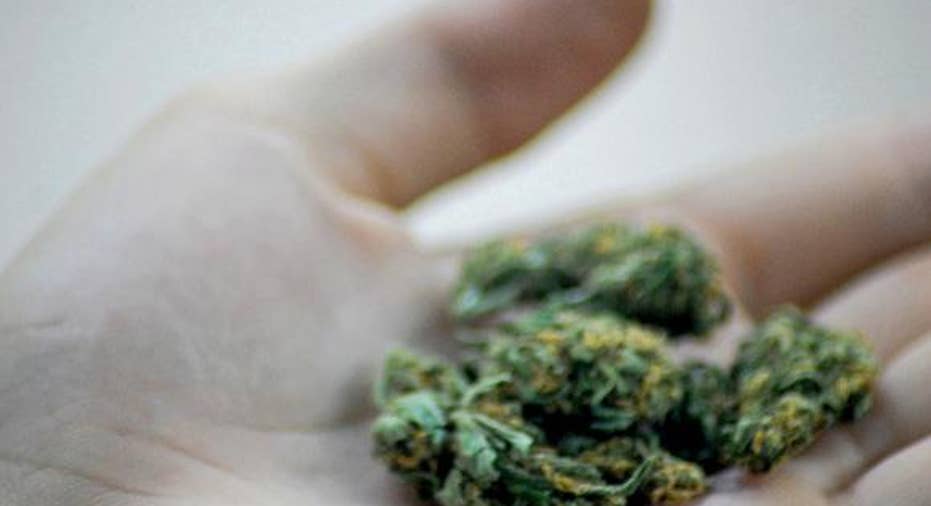 SOURCE: FLICKR USER KATHEIRNE HITT
Marijuana advocates are getting ready for a battle in key states like California this November. California is among a slate of important states that will take up the issue of legalizing pot this year, and given how much money states like Colorado are hauling in from marijuana taxes, relieving pressure on cash-strapped state government budgets could be a deciding factor at the ballot box.
Beaucoup bucksCalifornia may have broken ground on medical marijuana laws, but it's Colorado that has taken the mantle from the Golden State when it comes to recreational use.
Colorado legalized marijuana in November 2012 and despite recreational sales beginning only in January 2014, the state reported legal recreational and medical marijuana sales of $996 million last year, up from $699 million in 2014.
The rapid growth in marijuana sales in the state has led to a massive influx of money to Colorado's state coffers. Colorado's Department of Revenue reports it collected $135 million in marijuana taxes and fees last year, $35 million of which will be used to fund school construction plans.
That's a lot of tax money, but it may only be the beginning. Sales of recreational and medical marijuana in Colorado skyrocketed 21% and 32% respectively between November 2015 and December 2015 to a combined $101.3 million and that means that Colorado's cannabis sales entered 2016 at a blistering $1.21 billion pace. Colorado reports that surging demand since December has led to it collecting $14.2 million in marijuana taxes and fees in March alone this year, up 56% from a year ago.
SOURCE: FLICKR USER BRETT LEVIN
Drop in the bucketColorado's figures are impressive, but they could be dwarfed by California if voters legalize recreational marijuana in November. Last year, sales of medical marijuana in the state were a whopping $2.7 billion.
Given that California is already the largest state for marijuana production (it grows more than 60% of all the marijuana grown in the U.S.) and there is potential of a passage of recreational marijuana laws in November, industry watchers think total marijuana sales in California could double by 2020. That would be quite a feat given that recreational marijuana sales wouldn't begin until 2018.
The impact of a doubling in marijuana sales on California's budget would undoubtedly be big.
In Adelanto, California, a city of 31,000 people located north of Los Angeles, Mayor Richard Kerr is on record stating that annual tax revenue from marijuana could be $10 million or more. That's roughly the size of Adelanto's city budget. The impact on other cities and towns throughout the state could be similar. Industry watchers estimate that a 15% proposed excise tax on marijuana sales could result in $1 billion in eventual statewide tax revenue per year.
With that much money at stake, a success in California could motivate more states to join the pro pot movement. States like Massachusetts and Nevada are taking up the issue this year too, but they're far from the only states that could use a booster shot to their tax revenue. If states hope to keep up with rapidly expanding expenses, they might not want to ignore the opportunity that's associated with regulating marijuana.
Is it likely to happen?This won't be the first time that California has considered legalizing recreational marijuana. Proposition 19 failed to win support at the ballot box in 2010. However, times have changed and attitudes toward marijuana have changed with them. According to an Associated Press poll in February, 61% of Americans support marijuana legalization.
Growing support for marijuana among Americans could lead to a passage in California and elsewhere. However, if marijuana supporters and budget-minded voters really want to guarantee a green light in November, they'll need to make sure younger voters turn out en masse. While 82% of people age 18 to 29 favor marijuana legalization, only 44% of those age 60 and up do.
The article Why More States Should Legalize Pot In November originally appeared on Fool.com.
Try any of our Foolish newsletter services free for 30 days. We Fools may not all hold the same opinions, but we all believe that considering a diverse range of insights makes us better investors. The Motley Fool has a disclosure policy.
Copyright 1995 - 2016 The Motley Fool, LLC. All rights reserved. The Motley Fool has a disclosure policy.