Why Micron Technology Stock Rose 14% in November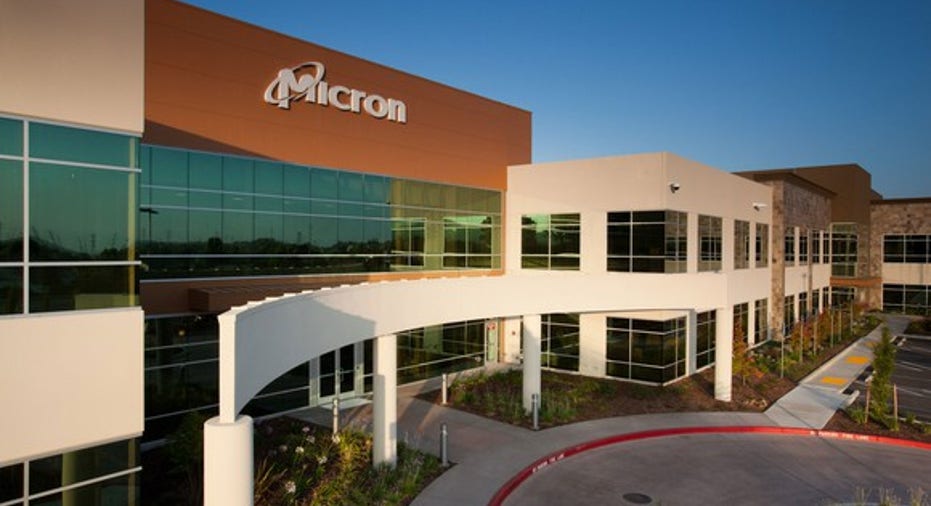 Image source: Micron Technology.
What happened
Shares of memory chip manufacturer Micron Technology (NASDAQ: MU) rose 13.8% in November, according to data provided byS&P Global Market Intelligence. An improving environment in the DRAM and NAND markets, along with a guidance boost at the very end of the month, drove the stock higher in November.
So what
After reporting multiple quarters of revenue declines and losses due to weak memory prices, Micron is finally on the rebound. The company produced guidance in October calling for substantial revenue growth and a return to profitability during the fiscal first quarter, results for which the company will announce on Dec. 21.
Rising optimism that Micron's results would dramatically improve going forward fueled the stock's rise in November. On Nov. 29, Micron raised its guidance in a conference presentation, citing improving market conditions and slowing industry supply growth. Micron expects to produce $3.975 billion of revenue and $0.28 of non-GAAP EPS during the first quarter, representing year-over-year growth of 18.7% and 16.7%, respectively. One thing to note: EPS will actually decline on a comparable basis during the first quarter. Micron made some accounting changes that will boost EPS substantially.
Micron sees this momentum continuing into the second fiscal quarter, suggesting that its results will continue to improve. In another piece of good news, the company announced that it would finally close its acquisition of Inotera in early December, which will give a boost to DRAM gross margins, EPS, and free cash flow.
Now what
Micron's results are dependent on the spread between its per-bit manufacturing costs and per-bit prices. With DRAM and NAND being largely commodities, Micron does poorly when prices fall quickly and well when prices fall slowly. In fiscal 2016, Micron's average selling price for DRAM and NAND slumped 35% and 20%, respectively. Based on Micron's outlook, 2017 is shaping up to be much better.
10 stocks we like better than Micron Technology When investing geniuses David and Tom Gardner have a stock tip, it can pay to listen. After all, the newsletter they have run for over a decade, Motley Fool Stock Advisor, has tripled the market.*
David and Tom just revealed what they believe are the 10 best stocks for investors to buy right now... and Micron Technology wasn't one of them! That's right -- they think these 10 stocks are even better buys.
Click here to learn about these picks!
*Stock Advisor returns as of Nov. 7, 2016
Timothy Green has no position in any stocks mentioned. The Motley Fool has no position in any of the stocks mentioned. Try any of our Foolish newsletter services free for 30 days. We Fools may not all hold the same opinions, but we all believe that considering a diverse range of insights makes us better investors. The Motley Fool has a disclosure policy.