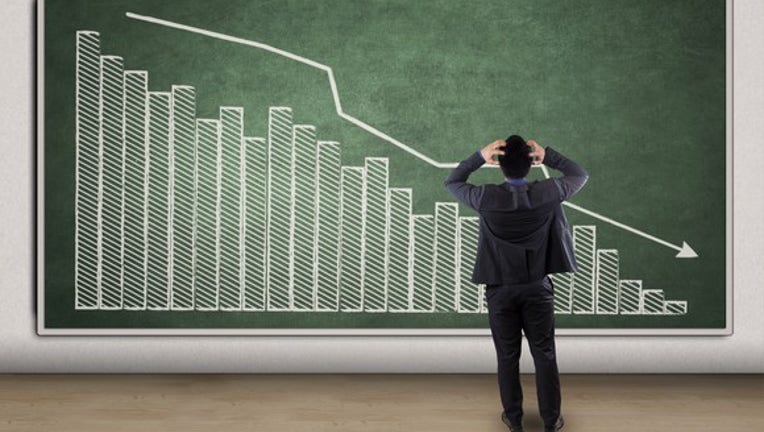 What happened
Shares ofMerrimack Pharmaceuticals (NASDAQ: MACK)have lost as much as 17.3% in early Wednesday trading on abnormally high volume. The stock's downtrend is the the result of the company's managerial shake-up that was announced late last week. Specifically,Dr. Yasir Al-Wakeel said he will resign as Merrimack's chief financial officerand head of corporate development effective June 9, 2017. As of 10:46 a.m. EDT, the stock was down 15.6%.
Image source: Getty Images.
So what
Merrimack's shares have basically been in free fall ever since management decided to sellpancreatic-cancer drug Onivyde and the generic version of the anti-cancer medicine Doxil totheFrench drugmaker Ipsen SA in January.In a nutshell, Merrimack has reverted back to being a high-risk clinical-stage biotech since this deal, and the unexpected departure of its CFO adds yet another layer of uncertainty regarding the company's ability to create value for shareholders moving forward.
Now what
Merrimack's future now squarely depends on the fate of its trio of anti-cancer clinical candidates: MM-121, MM-141, and MM-310. The glaring problem is that experimental cancer drugs in general have an absurdly poor track record, with over 95% of these drugs failing to ever reach the market. In fact, prospective cancer drugs are the least likely to get a green light from the FDA.
So Merrimack's decision to regroup, and its subsequent failure to retain key executives in the process, isn't being welcomed with open arms by the market, and arguably for good reason. It might be best to watch this speculative biotech from the safety of the sidelines for the time being.
10 stocks we like better than Merrimack PharmaceuticalsWhen investing geniuses David and Tom Gardner have a stock tip, it can pay to listen. After all, the newsletter they have run for over a decade, Motley Fool Stock Advisor, has tripled the market.*
David and Tom just revealed what they believe are the 10 best stocks for investors to buy right now... and Merrimack Pharmaceuticals wasn't one of them! That's right -- they think these 10 stocks are even better buys.
Click here to learn about these picks!
*Stock Advisor returns as of May 1, 2017
George Budwell has no position in any stocks mentioned. The Motley Fool has no position in any of the stocks mentioned. The Motley Fool has a disclosure policy.