Why Merrimack Pharmaceuticals Got Crushed 23.8% in January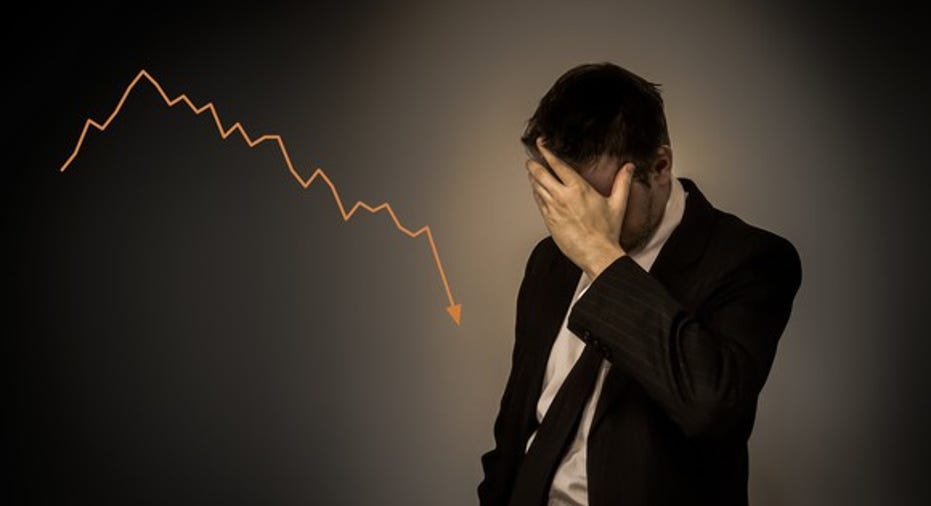 What happened
After Merrimack Pharmaceuticals'(NASDAQ: MACK)board of directors provided investors with a blueprint to its reorganization, its shares lost 23.8% of their value last month,according toS&P Global Market Intelligence.
So what
Last October, Merrimack Pharmaceuticals jettisoned its CEO and announced a 20% workforce reduction because of mounting expenses, and in December, the company was forced to shutter development of a once-promising breast cancer treatment after it failed to hit its mark in mid-stage studies.
Following those events, it probably isn't surprising that its stock fell in 2016. However, shares continued to tumble in January, after the company announced a new CEO and a new deal that could be worth more than $1 billion.
IMAGE SOURCE: GETTY IMAGES.
Merrimack Pharmaceuticals plans to sell its only commercial product, Onivyde, to Ipsen for$575million in cash at closing and up to $450million in regulatory approval-based milestone payments. As part of the deal, Merrimack Pharmaceuticals also retained rights to $33 million in net milestone payments from Onivyde's licenseeShire plc.
Management also streamlined its clinical-stage drug pipeline to focus on three cancer drugs that are in mid- or early-stage trials (MM-121, MM-141, and MM-310), and separately, the company hired Dr. Richard Peters as CEO. Peters was formerly the head of the global rare disease unit at Sanofi.
Now what
Because Onivyde has the potential for expanded use into the first-line pancreatic cancer setting, investors are nervous that Merrimack Pharmaceuticals has sold its crown jewel.
Onivyde's potential is compelling, but investors should recognize that Merrimack Pharmaceuticals was under significant financial strain, and this deal significantly improves its balance sheet. Furthermore, the dealallows the company to benefit somewhat from Onivyde's future success via milestone payments.
Once the deal closes, management plans to pay a special dividend to shareholders worth at least $200 million, or roughly $1.54 per share. The company will invest $125 million into the development of MM-121, MM-141, and MM-310, and it will pay off approximately $195 million in long-term debt. Also, management intends to pass through to investors 100% of any future milestones from Ipsen ($450 million), assuming it's financially able to do so.
Aside from the dividends, there's not a lot that's likely to move shares higher this year, because datafrom MM-121, MM-141, and MM-310 trials isn't expected until 2018.Nevertheless, the dividend could be enticing enough not to avoid this stock altogether, especially since the company estimates that it will have enough cash to go into 2019 once the Ipsen deal is completed. A shareholder vote on the deal is expected soon.
10 stocks we like better than Merrimack PharmaceuticalsWhen investing geniuses David and Tom Gardner have a stock tip, it can pay to listen. After all, the newsletter they have run for over a decade, Motley Fool Stock Advisor, has tripled the market.*
David and Tom just revealed what they believe are the 10 best stocks for investors to buy right now... and Merrimack Pharmaceuticals wasn't one of them! That's right -- they think these 10 stocks are even better buys.
Click here to learn about these picks!
*Stock Advisor returns as of February 6, 2017
Todd Campbell owns shares of Merrimack Pharmaceuticals.His clients may have positions in the companies mentioned.The Motley Fool has no position in any of the stocks mentioned. The Motley Fool has a disclosure policy.