Why Mattel Inc's Stock Is Up 18% This Year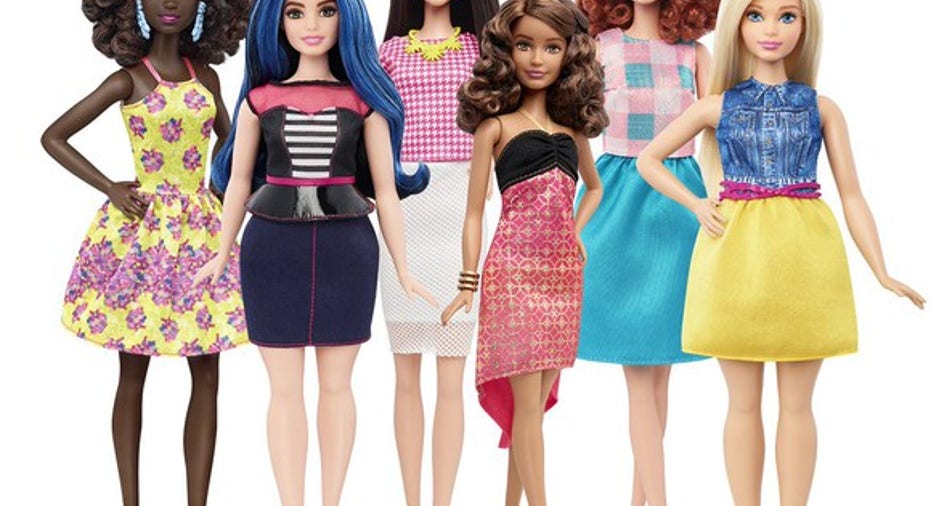 What:Toy and game retailer Mattel saw its stock jump 18% through the first half of the year, according to data provided by S&P Global Market Intelligence.
Data through July 6.MAT data by YCharts.
That performance is trouncing rival Hasbro over the past 52 weeks, yet long-term investors aren't nearly recovered from the all-time high that they witnessed of about $50 per share through much of 2013.
So what: Mattel's two quarterly releases so far this year have painted a mixed picture of operating trends. Its holiday period marked an encouraging return to sales growth as the Barbie, Fischer-Price, and Hot Wheels brands met healthy demand. Cost cuts produced a sharp rise in profitability, as well.
Image source: Mattel.
However, Mattel's Q1 was marked by plunging results from its girls segment that used to include sales from its licensing deal with Disney for the Disney Princess line of products. That exclusive arrangement has now shifted over to Hasbro, and the change left a gaping hole in Mattel's portfolio. The girls segment slumped by 36% in Q2, overwhelming growth in other categories to push sales down by 7% overall. Mattel's net loss expanded to $94 million from $73 million in the year-ago quarter.
Now what: Mattel will post second-quarter results on July 20, and consensus estimates project a 1% sales decline and 11% higher earnings. That hardly seems to justify a valuation that's risen to 24 times earnings for a significant premium over Hasbro.
Mattel's hefty dividend yield likely explains some of that valuation gap since it delivers an almost 5% yield compared to Hasbro's 2.5%. However, the retailer's recent earnings pace isn't strong enough to sustain that dividend since its payout ratio has spiked to well over 100% of profits. Cash flow provides better support, but the dividend payment can't continue at that level without an improving bottom line. That's why better earnings will be critical for Mattel's stock to sustain its positive momentum.
The article Why Mattel Inc's Stock Is Up 18% This Year originally appeared on Fool.com.
Demitrios Kalogeropoulos owns shares of Hasbro and Walt Disney. The Motley Fool owns shares of and recommends Hasbro and Walt Disney. Try any of our Foolish newsletter services free for 30 days. We Fools may not all hold the same opinions, but we all believe that considering a diverse range of insights makes us better investors. The Motley Fool has a disclosure policy.
Copyright 1995 - 2016 The Motley Fool, LLC. All rights reserved. The Motley Fool has a disclosure policy.