Why Marathon Oil, Signet Jewelers, and Immunomedics Jumped Today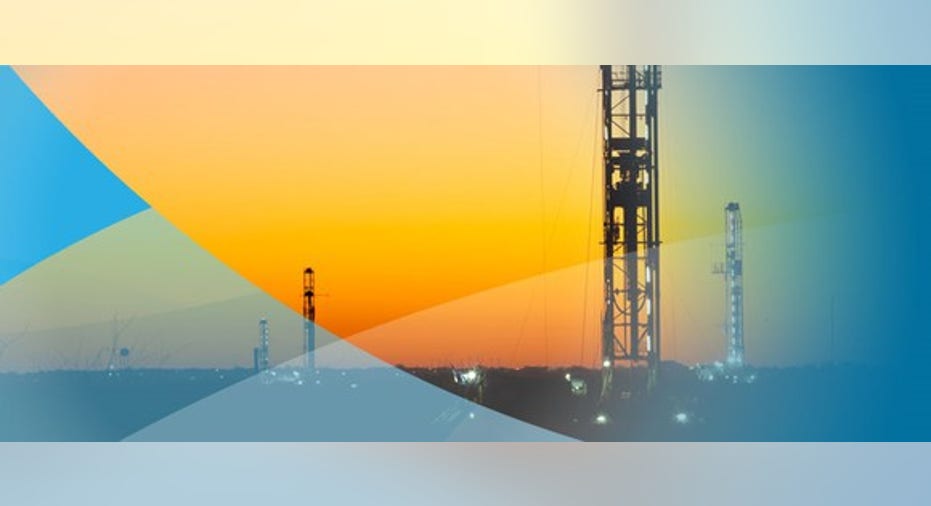 Thursday marked the eighth anniversary of the beginning of the current bull market in stocks. Back in 2009, investors thought that the financial crisis might result in the end of financial markets worldwide, but instead, stocks bounced back, and major market benchmarks have since tripled or more from their lows. Today, investors celebrated the market milestone in a relatively calm way, with only minor moves from popular indexes. But some stocks did much better, and Marathon Oil (NYSE: MRO), Signet Jewelers (NYSE: SIG), and Immunomedics (NASDAQ: IMMU) were among the best performers on the day. Below, we'll look more closely at these stocks to tell you why they did so well.
Marathon buys into the Permian Basin
Shares of Marathon Oil climbed 8% after the oil and gas exploration and production company made some strategic moves to shift the focus of its business efforts. Marathon acquired 70,000 net surface acres in the Permian Basin, spending $1.1 billion to make the purchase from a privately held energy company. The acquisition includes more than 50,000 net acres in the northern Delaware Basin region of the Permian, and along with the deal, Marathon said that it had separately agreed to sell its Canadian oil sands stake to a venture composed of Royal Dutch Shell (NYSE: RDS-A) and Canadian Natural Resources (NYSE: CNQ) for $2.5 billion. In combination, the moves put Marathon more squarely into Texas and away from Canada, and investors seem to think that's the right play for the oil company going forward.
Image source: Marathon Oil.
Signet reviews its business practices
Signet Jewelers stock rose 9% in the wake of the company's fourth-quarter financial report. The jeweler said that same-store sales fell 4.5% during the fourth quarter, but adjusted earnings of $4.03 per share were relatively strong. CEO Mark Light noted that the company has had to adapt to a tough environment in retail and poor mall traffic levels, but it believes that the integration of the Zale's chain has gone well. Separately, the company also said that it would create a new board committee aimed at supporting female employees, and an independent review of Signet's business practices will ensure equal opportunity and workplace expectations in line with correct practices. The moves are likely in response to allegations of sexual harassment that hit the jeweler recently, and with the stock having lost a third of its value just since the beginning of the year, some traders attributed the move more to short-covering than to any fundamental improvement in Signet's business.
Immunomedics hits the pause button
Finally, shares of Immunomedics jumped 19%. Investors were pleased about a Delaware court ruling that ordered a temporary injunction against a deal that the biopharmaceutical company made with Seattle Genetics (NASDAQ: SGEN), in which Immunomedics was to license cancer-fighting drug IMMU-132, currently in late-stage clinical trials. Opponents of the move had argued that the deal was too cheap, with Immunomedics to get just $250 million in cash and up to $1.7 billion in milestone payments and royalties from Seattle Genetics depending on what happens with IMMU-132 in the future. With activist investors at venBio Select Advisor having won a proxy contest to take control of Immunomedics' board, shareholders are hoping that a better deal could give the company more potential upside from IMMU-132 going forward.
10 stocks we like better than Marathon OilWhen investing geniuses David and Tom Gardner have a stock tip, it can pay to listen. After all, the newsletter they have run for over a decade, Motley Fool Stock Advisor, has tripled the market.*
David and Tom just revealed what they believe are the 10 best stocks for investors to buy right now... and Marathon Oil wasn't one of them! That's right -- they think these 10 stocks are even better buys.
Click here to learn about these picks!
*Stock Advisor returns as of February 6, 2017
Dan Caplinger has no position in any stocks mentioned. The Motley Fool recommends Seattle Genetics. The Motley Fool has a disclosure policy.