Why Marathon Oil, Barclays, and Yelp Jumped Today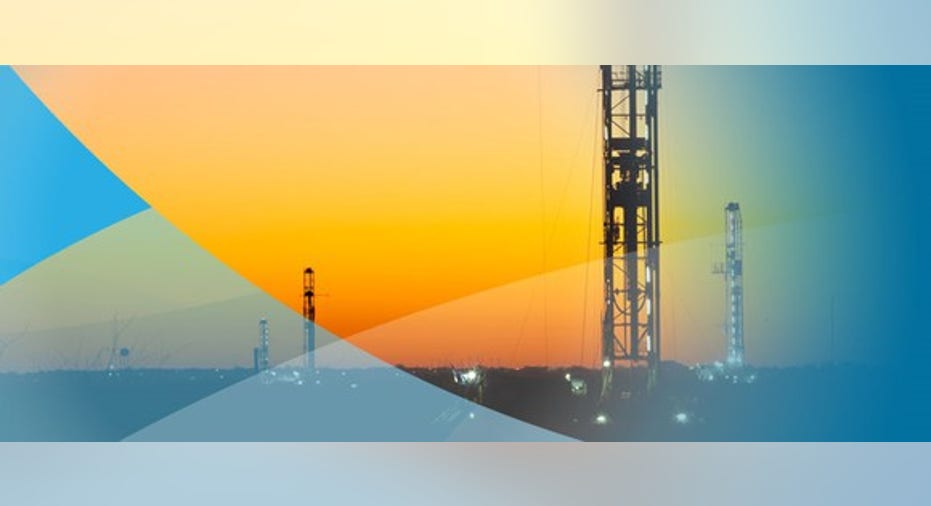 Image source: Marathon Oil.
For the past couple of weeks, the stock market has been nervous about the potential impact if the U.K. were to leave the European Union. However, over the weekend, investors got a boost of confidence from trends that suggest that those in Britain who favor remaining part of the EU might win the day, and that helped to reverse the losses that stocks both in the U.S. and around the world have suffered from anxiety about an adverse result. Major market benchmarks finished off their best levels of the day but still closed with gains of between half and three-quarters of a percentage point on Monday. For several stocks, the gains were more pronounced. Leading the way higher were Marathon Oil , Barclays , and Yelp .
Marathon Oil rose 10% after announcing that it had made an acquisition to boost its position in the Anadarko Basin area of Oklahoma. The purchase of PayRock Energy Holdings will cost Marathon $888 million, but it adds some high-quality inventory and assets to Marathon's overall portfolio. In particular, CEO Lee Tillman believes that buying PayRock "will meaningfully expand the quality and scale of Marathon Oil's existing portfolio in one of the best unconventional oil plays in the U.S.," and he sees Marathon's strong balance sheet allowing the acquisition to take place without undue pressure on the oil company's financials. Current production of 9,000 net barrels per day isn't going to make a huge difference to Marathon, but the 61,000 net surface acres have substantial potential for future growth in the long run.
Barclays jumped 7% as the U.K. banking giant responded favorably to news of a greater probability that the island nation will stay in the European Union. Barclays had fallen more than 16% in just a few weeks in late May and early June as anxiety about the referendum grew, and many see the bank as being particularly exposed to a potential exit from the EU. Many foreign exchange traders believe that the British pound will fall sharply if the nation leaves the European Union, and Barclays in particular has a stock price that tends to move directly with the pound's value. Given its investment and corporate banking business, Barclays will likely benefit if the U.K. remains united with the continent, and today's stock move shows the value of hopes in that direction.
Finally, Yelp climbed 6%. The review specialist got a favorable analyst report from Deutsche Bank, which said that it believes that the company has a greater ability to monetize its content offerings than most investors are giving it credit for having. The analyst boosted its rating and increased its target price by 27% to $33 per share. With new CFO Lanny Baker having come onboard, Yelp is in a position in which it can afford to try new things in order to boost its overall revenue. If its efforts are successful, then Yelp could have a much greater chance of standing up to larger players in the online search and social media space.
The article Why Marathon Oil, Barclays, and Yelp Jumped Today originally appeared on Fool.com.
Dan Caplinger has no position in any stocks mentioned. The Motley Fool recommends Yelp. Try any of our Foolish newsletter services free for 30 days. We Fools may not all hold the same opinions, but we all believe that considering a diverse range of insights makes us better investors. The Motley Fool has a disclosure policy.
Copyright 1995 - 2016 The Motley Fool, LLC. All rights reserved. The Motley Fool has a disclosure policy.