Why Macy's Inc Stock Rose 12% Last Month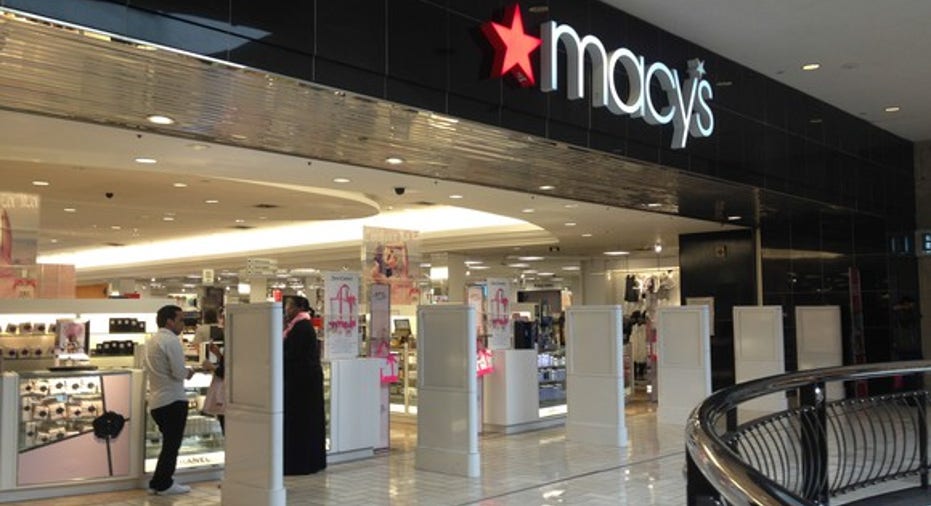 What happened
Department store stapleMacy's(NYSE: M) has been struggling lately, but gained back some of its recent losses after the company received a potential buyout offer from Hudson's Bay, the parent of Lord & Taylor and Saks Fifth Avenue. Macy's finished February 12% higher, according to data from S&P Global Intelligence, overshadowing its earnings report later this month.As the chart below shows, the stock surged when the news came up on February 3 and remained steady for the rest of the month.
So what
Rumors broke in the beginning of the month that the two department store giants were in talks about a takeover. Few details were available as the talks were said to be in an early stage. They came at a time when Macy's is struggling to stem sliding sales, and has been monetizing its sizable real estate portfolio to fund dividends and share buybacks. Macy's also announced in January that it would lay off 10,000 employees and named 68 stores that it planned to shutter.
Image source: Motley Fool.
Later in February the company reported fourth-quarter earnings estimates, but the stock traded flat as management had dumped the bad news in its update on the holiday season.
Now what
Macy's stock lost much of its February gains in the opening days of March -- the potential deal hit a roadblock, as reports emerged that Hudson's Bay was having trouble raising the necessary financing for the buyout. It would have to pay more than $10 billion to acquire Macy's.
With the sell-off that followed, investors seemed to give up on a buyout, and it seems unlikely that another buyer will emerge given the problems in the department store industry. Now that an acquisition is off the table, investor focus will move back to sliding sales and the company's real estate monetization.
10 stocks we like better than Macy'sWhen investing geniuses David and Tom Gardner have a stock tip, it can pay to listen. After all, the newsletter they have run for over a decade, Motley Fool Stock Advisor, has tripled the market.*
David and Tom just revealed what they believe are the 10 best stocks for investors to buy right now... and Macy's wasn't one of them! That's right -- they think these 10 stocks are even better buys.
Click here to learn about these picks!
*Stock Advisor returns as of February 6, 2017
Jeremy Bowman has no position in any stocks mentioned. The Motley Fool has no position in any of the stocks mentioned. The Motley Fool has a disclosure policy.