Why Macau Gaming Stocks Plunged in 2015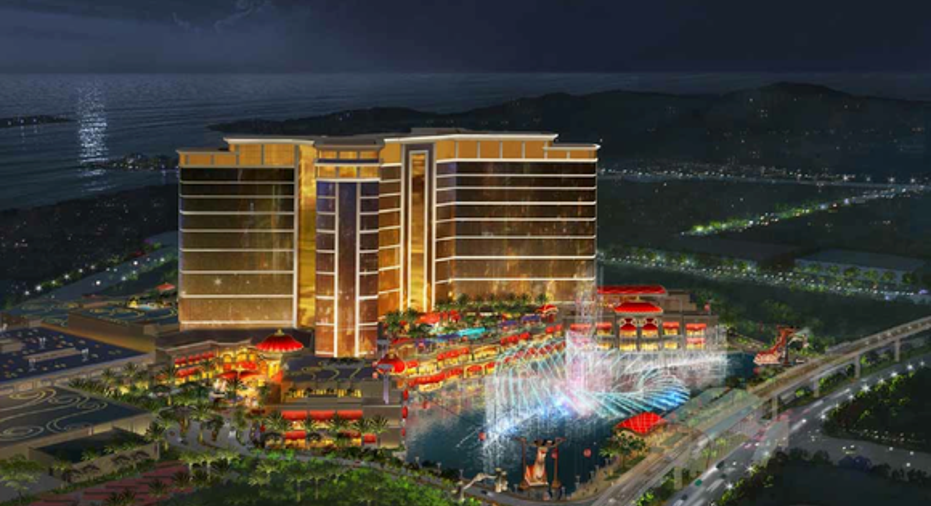 Luck ran out for gaming stocks in 2015, especially in the world's largest gaming market of Macau. According to Capital IQ data, Las Vegas Sands fell 24.6% for the year, Melco Crown was down 33.9%, and Wynn Resorts had the worst luck, dropping 53.5%.
The decline was so widespread because Macau's gaming market overall had such a bad year; it wasn't bad for just a specific casino. And no one knows quite what to expect in 2016.
LVS Total Return Price data by YCharts
2015 was a year to forget For the full year, Macau's gaming revenue dropped 34.3% to $28.9 billion. That's a lot of money to be sure, but the drop was largely unexpected by investors, who had become accustomed to a decade of massive growth in Macau. Worse yet, it comes just as a number of new resorts are set to open in the gaming enclave.
The drivers of Macau's decline are almost as mysterious as the drivers of its growth over the past decade. China cracked down on corruption, which left gamblers less willing to lose money in Macau, and when junket operators who serve VIPs began to run into trouble of their own, the VIP market took a further nosedive. Since Macau was reliant on VIPs and junkets for nearly 70% of gaming revenue, the drop in play was fast and furious. But we don't know how much of the gaming market may have been tied to illegal activity or if players are just taking some time away until the Chinese economy recovers.
Interestingly, mass-market play didn't drop as quickly as VIP play, declining 31.5% compared to 41% for VIP in the first three quarters of 2015. That's a trend worth watching as Macau tries to become more of an entertainment destination rather than just a gambling hub. According to Las Vegas Sands, mass-market players are about four times as profitable on a percentage basis, so there's a little reason for hope in Macau. Diversification to a larger customer base would be welcome news for the region.
We also may have seen Macau's market hit a bottom in the second half of the year. Monthly gaming revenue has now hovered right around $2.3 billion since June, which may be welcome news going into 2016.
Wynn Palace, which will open in mid-2016. Image: Wynn Resorts.
Is this a turnaround or just the beginning of the fall? 2016 is a key year because there's a lot of new capacity coming to Macau. Melco Crown just opened Studio City, Galaxy recently opened an expansion, and Las Vegas Sands and Wynn Resorts both have new properties due to open this year. So, if gaming revenue remains flat, it'll likely mean a decline in revenue and earnings for existing resorts.
For gaming stocks to do well, we likely need an increase in gaming revenue. Even a small bump of 5% or 10% would be welcome news, although I'm not sure it's in the cards quite yet. China's economy isn't growing like gangbusters anymore and China's stock market is tumultuous to say the least.
Investors should be cautious betting too big on Macau in 2016. I think a recovery will come eventually, but it could be a volatile year and there could be more downside risk ahead as gaming supply comes online. That may mean lower profits for everyone in Macau, something the region doesn't need for the second year in a row.
The article Why Macau Gaming Stocks Plunged in 2015 originally appeared on Fool.com.
Travis Hoium owns shares of Wynn Resorts, Limited. The Motley Fool has no position in any of the stocks mentioned. Try any of our Foolish newsletter services free for 30 days. We Fools may not all hold the same opinions, but we all believe that considering a diverse range of insights makes us better investors. The Motley Fool has a disclosure policy.
Copyright 1995 - 2016 The Motley Fool, LLC. All rights reserved. The Motley Fool has a disclosure policy.