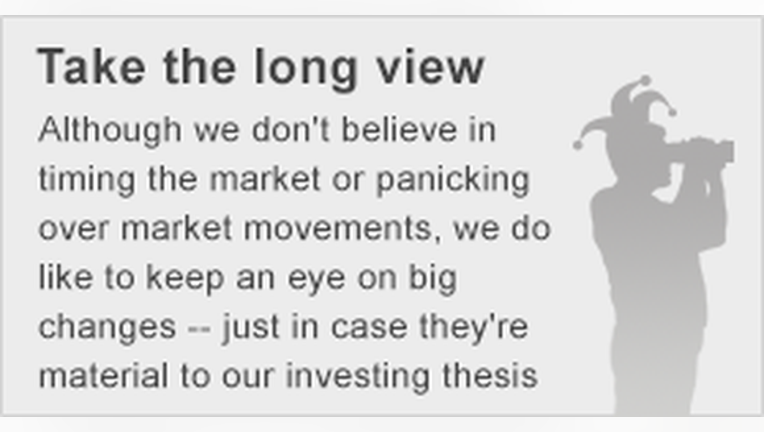 Image source: Lumber Liquidators.
What: Shares of flooring retailer Lumber Liquidators Holdings Inc. fell as much as 18% in early trading Tuesday after the company reported first-quarter earnings. By noon ET, shares had recovered some of their losses, but were still down nearly 6%.
So what: Quarterly revenue dropped 10.2% to $233.5 million and comparable-store net sales fell 13.9% as customer traffic fell 13.8%. Management said negative sentiment against the company continues to be a huge challenge. Net loss ballooned from $7.8 million a year ago to $32.4 million, or $1.20 per share, in the first quarter. On an adjusted basis, the loss was $0.74 per share, which was still more than triple the $0.24 loss analysts expected.
Now what: There's really nothing positive to report for Lumber Liquidators. The company can't gain sales traction or get customers to change their perception that its products are unsafe. What's concerning is that there doesn't seem to be a great way back from these depths. There's only so much advertising or reassuring a company can do and Lumber Liquidators has done that for most of the past year. Without a turnaround in sight, this is a stock I'm certainly not betting on recovering anytime soon.
The article Why Lumber Liquidators Holdings Inc. Tumbled 18% on Tuesday originally appeared on Fool.com.
Travis Hoium has no position in any stocks mentioned. The Motley Fool recommends Lumber Liquidators. Try any of our Foolish newsletter services free for 30 days. We Fools may not all hold the same opinions, but we all believe that considering a diverse range of insights makes us better investors. The Motley Fool has a disclosure policy.
Copyright 1995 - 2016 The Motley Fool, LLC. All rights reserved. The Motley Fool has a disclosure policy.