Why Lululemon Athletica, 3D Systems, and Barrick Gold Jumped Today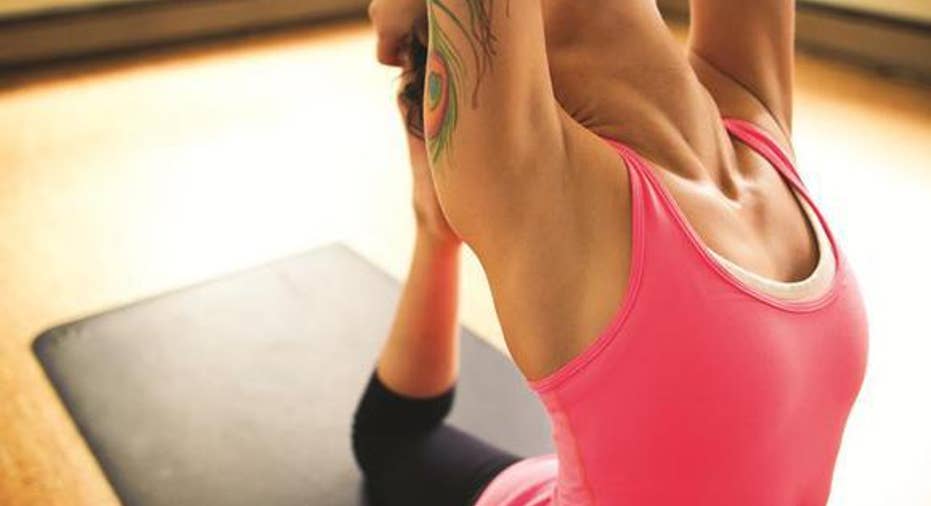 Image: Lululemon Athletica.
Those hoping for a better 2016 for the stock market got a glass of cold water thrown in their face on Monday, as the New Year got off to a horrendous start. Following fears that sent the Chinese stock market down far enough to trigger an early circuit-breaker-shortened trading session, markets around the world fell as geopolitical tensions rose and macroeconomic conditions remained under pressure. Major market benchmarks in the U.S. fell around 1.5% after having rebounded significantly from their lows from earlier in the day, but a few stocks managed to post substantial gains. Among them were Lululemon Athletica , 3D Systems , and Barrick Gold .
Lululemon climbed 6% after analysts at two separate companies boosted their price target on the yoga-apparel retailer to $70 per share. One analyst firm cited the likelihood that Lululemon would be able to return more to its premium-pricing model, avoiding the substantial discounting that it has had to offer to woo customers back after its quality-control issues a couple years ago. With sizable growth in its men's and children's lines, Lululemon has a number of different directions in which to seek growth, and the rising popularity of athletic apparel worldwide gives the company international expansion opportunities as well. At the same time, on the expense side, Lululemon has made substantial progress in streamlining its supply chain, and that could lead to reduced costs that could help expand margins in the immediate future. With so many factors favoring the athletic apparel segment, Lululemon has done a good job of restoring its once-tarnished brand image.
3D Systems bounced back 13% in the wake of a couple of announcements from the 3-D printing company. This morning, 3D Systems said that it had made available a new metal-based printer, with the ProX DMP 320 designed for high-precision, high-throughput direct metal printing of materials including titanium, stainless steel, or nickel alloys. With maximum volumes approaching two cubic feet, the new printer is an example of how 3D Systems is hoping to emphasize its industrial capabilities going forward. This afternoon, 3D Systems followed up with another announcement, with one enhancement to its ProJet printer line that doubles print speeds and another allowing for higher resolution and an enhanced set of available materials. Overall, 3D Systems hopes that its products will be well-received even as it pulls back from its past consumer focus.
Finally, Barrick Gold rose 5% on a solid day for mining stocks generally. Heightened tensions between Saudi Arabia and Iran raised the potential for armed conflict in the Persian Gulf, and investors seemed to prefer the safe haven of gold rather than bidding up oil prices because of risks that both countries might maximize production to raise cash and keep prices low. Miners got hit hard in 2015, and many expect gold prices to fall further. At least for today, though, gold and stocks related to it reacted well to poor performance in the broader market, and that's a trend that could persist at least as long as geopolitical worries continue.
The article Why Lululemon Athletica, 3D Systems, and Barrick Gold Jumped Today originally appeared on Fool.com.
Dan Caplinger has no position in any stocks mentioned. The Motley Fool owns shares of and recommends Lululemon Athletica. The Motley Fool recommends 3D Systems. Try any of our Foolish newsletter services free for 30 days. We Fools may not all hold the same opinions, but we all believe that considering a diverse range of insights makes us better investors. The Motley Fool has a disclosure policy.
Copyright 1995 - 2016 The Motley Fool, LLC. All rights reserved. The Motley Fool has a disclosure policy.