Why Louisiana-Pacific Corporation's Shares Rose 10% Today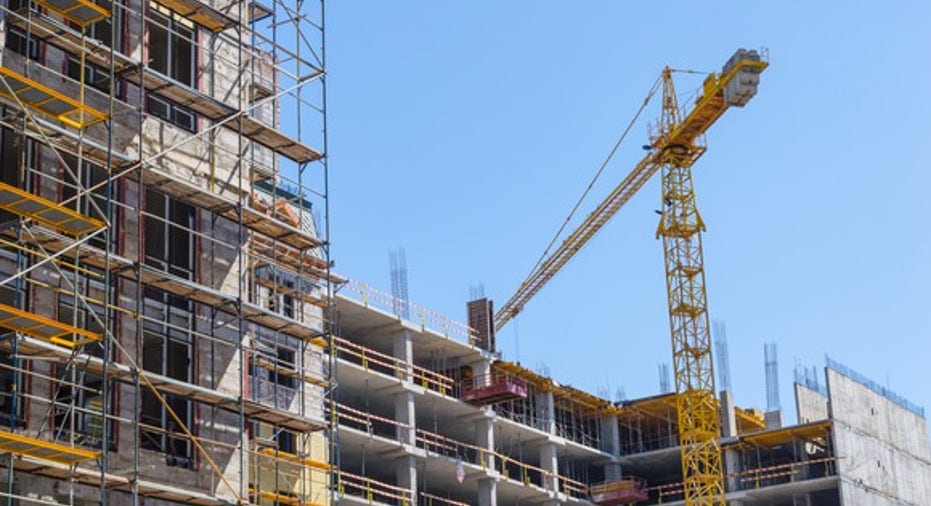 What happened
Shares ofLouisiana-Pacific Corporation (NYSE: LPX) rose as much as 10.4% in trading Thursday after the building products company reported fourth-quarter earnings yesterday. As of 3:05 p.m. EST, the stock had maintained most of its gains and was up 9.7% on the day.
So what
Revenue jumped 19% from a year ago to $550 million and for the full year was up 18% to $2.2 billion. And non-GAAP adjusted income from continuing operations, which is what analysts usually compare to, were up from $0.8 million a year ago to $32.8 million, or $0.23 per share. Analysts were only expecting earnings of $0.19 per share.
Image source: Getty Images.
A 34% increase in OSB structural panel products and a 20% increase in siding revenue helped drive results for the quarter. The one weakness was in engineered wood products, which saw sales slip 11% in the quarter.
Now what
The construction business in the U.S. continues to be hot and that will help drive the industry overall higher. As the macro environment improves, we should expect the bottom line to continue to see a lot of leverage, similar to the large increase in earnings versus a year ago. With shares trading at just 12 times forward earnings, I think there's room for Louisiana-Pacific Corporation to run higher if the industry continues to see tailwinds from growing construction demand.
10 stocks we like better than Louisiana-PacificWhen investing geniuses David and Tom Gardner have a stock tip, it can pay to listen. After all, the newsletter they have run for over a decade, Motley Fool Stock Advisor, has tripled the market.*
David and Tom just revealed what they believe are the 10 best stocks for investors to buy right now... and Louisiana-Pacific wasn't one of them! That's right -- they think these 10 stocks are even better buys.
Click here to learn about these picks!
*Stock Advisor returns as of February 6, 2017
Travis Hoium has no position in any stocks mentioned. The Motley Fool has no position in any of the stocks mentioned. The Motley Fool has a disclosure policy.