Why LivePerson Inc. Stock Jumped Today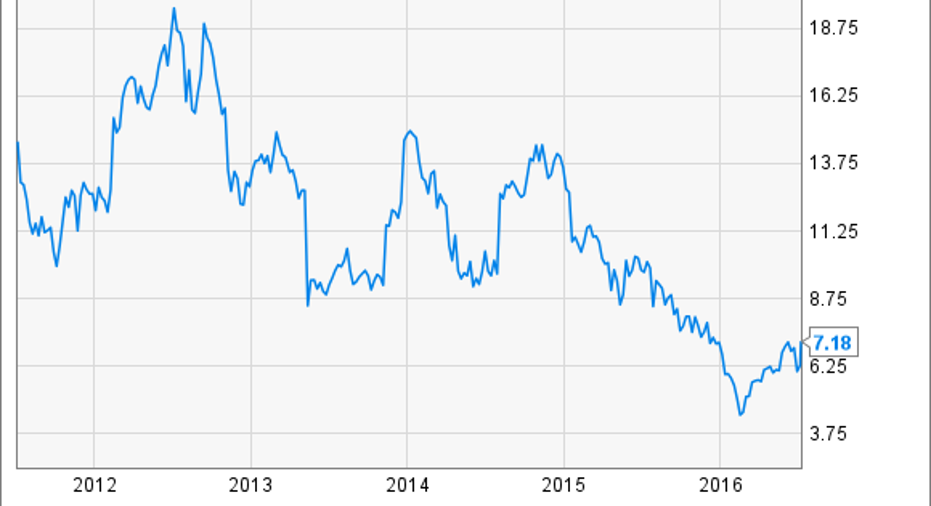 Image source: LivePerson.
What: Shares of LivePerson , a provider of mobile and online messaging services, jumped on Thursday, with the only meaningful news being an analyst upgrade. At 12:30 p.m. ET, the stock was up about 14%.
So what: The Benchmark Co. raised its rating of LivePerson from hold to buy on Thursday, triggering the jump in the stock price. Shares of LivePerson have tumbled over the past few years; prior to Thursday's jump, the stock was down 56% since the start of 2015.
LivePerson's latest earnings report in May was in line with analyst expectations, although revenue slumped 7.2% year over year. The company expects full-year revenue to decline slightly compared to 2015, along with a GAAP net loss that will mark the fourth year in a row of losses.
Analysts expect LivePerson's results to improve in 2017, with the average estimate calling for a return to revenue growth and a substantial increase in adjusted profits. LivePerson is expected to report its second-quarter result toward the end of this month.
Now what: Analysts upgrades and downgrades should mostly be viewed as noise, and investors should never buy or sell a stock based solely on the opinions of analysts. LivePerson has disappointed investors in recent years, with revenue stagnating and losses growing, and the stock has been punished as a result. The upgrade on Thursday gave investors some relief, but the company will need to show improving results for the gains to stick.
The article Why LivePerson Inc. Stock Jumped Today originally appeared on Fool.com.
Timothy Green has no position in any stocks mentioned. The Motley Fool recommends LivePerson. Try any of our Foolish newsletter services free for 30 days. We Fools may not all hold the same opinions, but we all believe that considering a diverse range of insights makes us better investors. The Motley Fool has a disclosure policy.
Copyright 1995 - 2016 The Motley Fool, LLC. All rights reserved. The Motley Fool has a disclosure policy.