Why Kohl's, Gartner, and Constellation Brands Slumped Today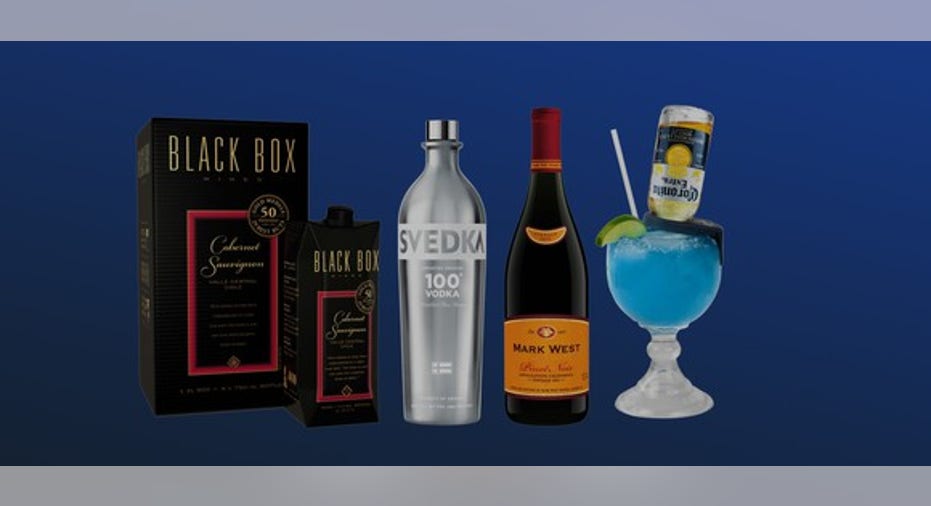 The stock market didn't move much on Thursday, with major market benchmarks finishing the day mixed and with minimal changes from Wednesday's close. The mood of the market was less positive than investors had seen in previous days, with various news items calling into question whether the upbeat attitude that market participants had had coming into 2017 will actually pan out with improved economic growth and corporate profits.
Even though the changes in the major indexes were small, some stocks fell more sharply, and Kohl's (NYSE: KSS), Gartner (NYSE: IT), and Constellation Brands (NYSE: STZ) were among the weaker performers on the day. Below, we'll look more closely at these stocks to tell you why they did so poorly.
Image source: Constellation Brands.
Kohl's has the holiday blues
Kohl's plunged 19% on a terrible day for the retail industry, generally. The department store said late Wednesday that comparable sales for the months of November and December were down 2.1% from year-ago levels, with total sales falling a steeper 2.7%. CEO Kevin Mansell said that initial impressions about the period turned out to be misleading, as "Strong sales on Black Friday and during the week before Christmas were offset by softness in early November and December."
As a result, Kohl's cut its full-year earnings guidance substantially, now expecting adjusted earnings of $3.60 to $3.65 per share, down from its previous range of $3.80 to $4. With lower gross margin figures than expected, weak sales, and competitive promotions weighing on results, Kohl's was just one of many retailers that created concerns among investors about how the holiday season went more broadly.
Gartner makes a purchase
Gartner fell 11% after the information technology research specialist announced an acquisition. The company said that it would spend $2.6 billion in cash and stock, or $77.25 per share, to buy out talent management company CEB. Gartner will issue 0.2284 shares of Gartner stock and pay $54 in cash per CEB share, and Gartner CEO Gene Hall said that "our highly complementary business models will create the leading global research and advisory company for all major functions in the enterprise."
In addition to merging the two companies' client lists, Gartner anticipates being able to serve all of the combined companies' joint customers more effectively once the merger is complete. The big drop suggests that investors believe that Gartner overpaid for the acquisition, but Gartner believes it can reduce its leverage quickly following the merger, and make the move a long-term success.
Constellation Brands falls despite solid earnings growth
Finally, Constellation Brands fell 7%. The beer, wine, and spirits specialist released its fiscal third-quarter results on Thursday, and in general, the company seemed to be doing fairly well. Adjusted earnings of $1.96 per share were up 38% from year-ago levels, and the company boosted its outlook for the full fiscal-2017 year based on lower tax rates.
Constellation Brands also said that net sales for beer were up 16%, making the segment the most important in driving growth across all market channels. With the company completing acquisitions of various beer, wine, and distillery operations in recent months while also making a strategic divestment of its Canadian wine business, Constellation Brands' slide Thursday seems out of place with its fundamental performance.
10 stocks we like better than Kohl's When investing geniuses David and Tom Gardner have a stock tip, it can pay to listen. After all, the newsletter they have run for over a decade, Motley Fool Stock Advisor, has tripled the market.*
David and Tom just revealed what they believe are the 10 best stocks for investors to buy right now... and Kohl's wasn't one of them! That's right -- they think these 10 stocks are even better buys.
Click here to learn about these picks!
*Stock Advisor returns as of January 4, 2017
Dan Caplinger has no position in any stocks mentioned. The Motley Fool owns shares of and recommends Gartner. The Motley Fool has a disclosure policy.