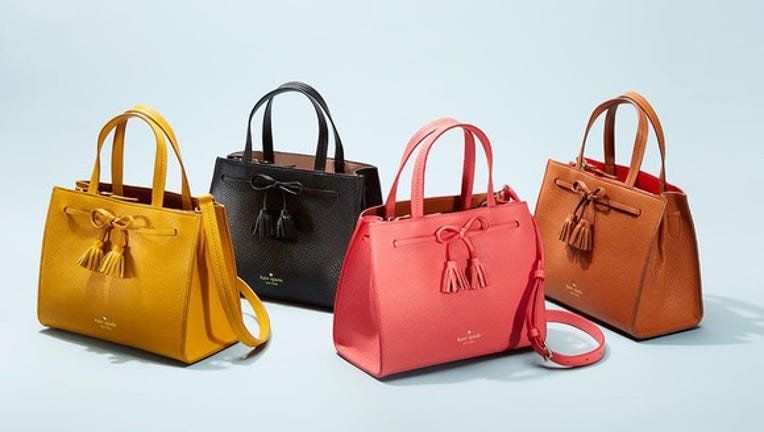 What happened
Shares of Kate Spade & Company (NYSE: KATE) fell 25.1% in the month of April,according to data provided byS&P Global Market Intelligence, after reports that the luxury lifestyle-products specialist wanted more time to consider a buyout offer, then announced disappointing first-quarter 2017 results.
So what
Kate Spade popped nearly 29% in February after the company revealed it was evaluating strategic alternatives. But after industry peerCoach Inc. reportedly presented an offer in late March, Kate Spade shares fell as much as 16% in a single day in early April after sources speaking to Reuters said it needed a few more weeks to negotiate a potential deal.
Kate Spade Handbags, IMAGE SOURCE: KATE SPADE & CO.
However, shares declined another 6.3% on April 18, 2017, when Kate Spade announced first-quarter 2017 results that missed expectations, stoking worries that its approach may have backfired. Quarterly revenue declined 1.1% year over year, to $271.2 million -- below estimates for $299 million -- including a 2.4% decline in same-store sales.
Net income also fell to $1.36 million, or $0.01 per share -- below estimates for $0.07 per share -- though that included $7 million in one-time pre-tax store impairment charges, and $2 million in fees and expenses related to its ongoing review.
Now what
Kate Spade investors shouldn't rule out a potential acquisition. The company didn't hold an earnings conference call and declined to provide forward guidance last month, noting management was continuing "to evaluate strategic alternatives to further maximize value for our shareholders." And to make matters even more interesting,Michael Kors has been reported as another interested suitor.
Given the combination of uncertainty surrounding the process, Kate Spade's underwhelming first-quarter results, and the company's meteoric rise leading up to the start of last month, it's hard to blame investors for taking some of their profits off the table in April.
10 stocks we like better than Kate Spade & CompanyWhen investing geniuses David and Tom Gardner have a stock tip, it can pay to listen. After all, the newsletter they have run for over a decade, Motley Fool Stock Advisor, has tripled the market.*
David and Tom just revealed what they believe are the 10 best stocks for investors to buy right now... and Kate Spade & Company wasn't one of them! That's right -- they think these 10 stocks are even better buys.
Click here to learn about these picks!
*Stock Advisor returns as of May 1, 2017
Steve Symington has no position in any stocks mentioned. The Motley Fool owns shares of and recommends Coach. The Motley Fool owns shares of Michael Kors Holdings. The Motley Fool has a disclosure policy.