Why Kate Spade & Co. Stock Jumped 28.9% in February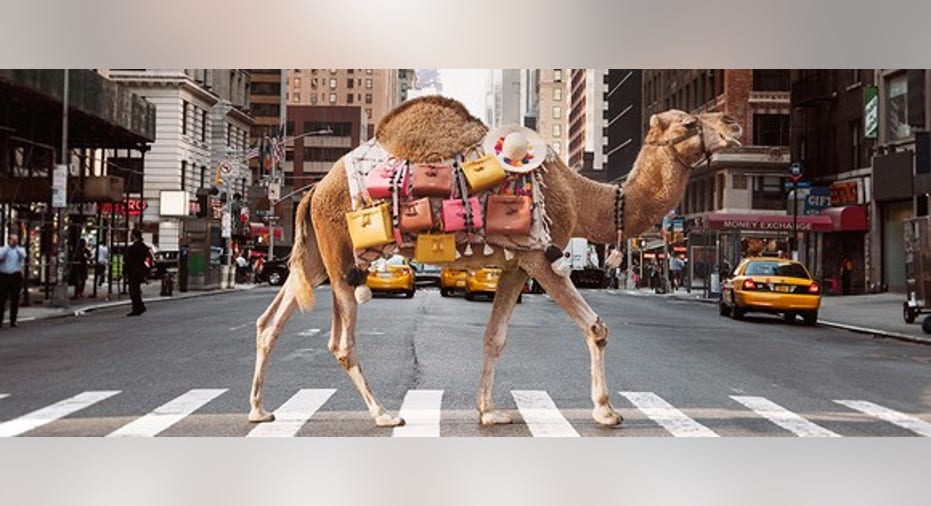 What happened
Shares of Kate Spade & Co. (NYSE: KATE)jumped 28.9% in the month of February,according to data provided byS&P Global Market Intelligence, after the fashion and apparel company announced it's evaluating "strategic alternatives."
So what
To be fair, Kate Spade also detailed its fourth-quarter results in the Feb. 16, 2017 press release. Revenue rose 9.8%, to $471 million, while adjusted net income per share climbed 28.1%, to $0.41, with the latter aided by Kate Spade's relentless focus on expense management. The company's performance was mixed relative to expectations; analysts' consensus estimates predicted lower adjusted earnings of $0.35 per share on higher revenue of $472.8 million.
But without a doubt the most intriguing part of Kate Spade's announcement was that it has enlisted a financial advisory firm to help it review "strategic alternatives to enhance shareholder value."
Image source: Kate Spade.
Kate Spade CEO Craig Leavitt added:
Now what
With shares of Kate Spade now trading only slightly above where they stood at this time last year, investors are rightly excited for the prospect of either an acquisition or a comprehensive plan for Kate Spade to improve its performance and generate greater shareholder value over the long term.
We should also keep in mind, however, that there are no guarantees the strategic review process will result in any action. So in the absence of any updates on that process since the company announced its start nearly a month ago, investors should continue to focus primarily on the fundamentals driving Kate Spade's business forward in today's increasingly competitive retail environment.
10 stocks we like better than Kate Spade and CompanyWhen investing geniuses David and Tom Gardner have a stock tip, it can pay to listen. After all, the newsletter they have run for over a decade, Motley Fool Stock Advisor, has tripled the market.*
David and Tom just revealed what they believe are the 10 best stocks for investors to buy right now... and Kate Spade and Company wasn't one of them! That's right -- they think these 10 stocks are even better buys.
Click here to learn about these picks!
*Stock Advisor returns as of February 6, 2017
Steve Symington has no position in any stocks mentioned. The Motley Fool has no position in any of the stocks mentioned. The Motley Fool has a disclosure policy.