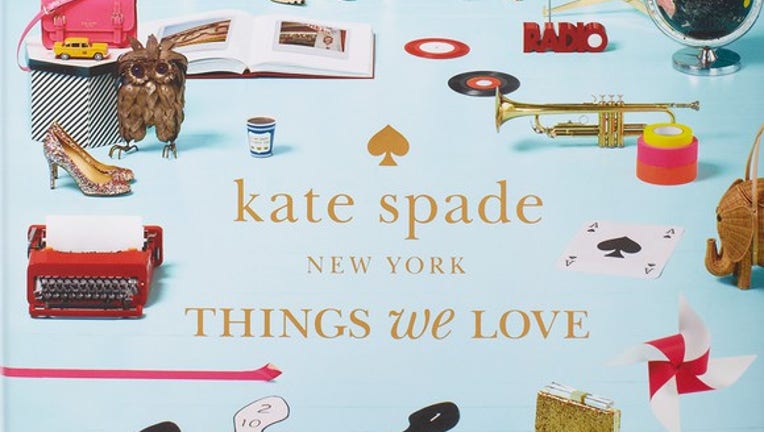 Monday was a quiet day for the stock market, which took in stride the victory of French president-elect Emmanuel Macron on Sunday. The results were seen as being supportive of the euro and of pro-business policies in France, but most market participants had already anticipated the victory over opponent Marine Le Pen. As a result, major benchmarks largely finished little changed from where they started the week. Yet a few individual stocks had good news to report, and Kate Spade (NYSE: KATE), 3D Systems (NYSE: DDD), and Straight Path Communications (NYSEMKT: STRP) were among the best performers on the day. Below, we'll look more closely at these stocks to tell you why they did so well.
Coach goes shopping for Kate Spade
Shares of Kate Spade jumped 8% after the retailer announced that it had agreed to an acquisition by luxury handbag and accessories specialist Coach (NYSE: COH). Under the terms of the $2.4 billion deal, Coach will pay Kate Spade shareholders $18.50 per share in cash. As Kate Spade CEO Craig Leavitt detailed in a statement, it had gone through a review of its strategic alternatives to maximize value for its business, and Kate Spade believes that Coach is a highly complementary partner for the luxury retailer. Some might think that an 8% premium isn't high enough, but the companies noted that the offer is about 28% higher than where Kate Spade traded before buyout speculation began in late December. If approved by Kate Spade shareholders, the transaction should close in the third quarter, creating a new multibrand luxury portfolio that Coach hopes will reinvigorate its business going forward.
Image source: Kate Spade.
3D Systems makes some introductions
3D Systems stock climbed 12% in the wake of new product announcements from the 3D printing specialist. The company said Monday morning that it had begun shipping its 3DXpert software as part of a bundle with its direct metal printers in order to help streamline workflows for precision metal applications. At the same time, 3D Systems said that its new ProJet MJP 5600 multimaterial composite 3D printer would offer faster print speeds, larger building volumes, and reduced costs compared to competing printers from rival manufacturers. Combined with a couple of other releases, 3D Systems emphasized the innovative nature of its business, and it believes that the path forward for the company involves consistently finding ways to keep increasing customer productivity and demonstrating the value of its products.
Straight Path heads straight up
Finally, shares of Straight Path Communications soared more than 30%. The telecommunications company and holder of considerable wireless spectrum license assets said that it got a rival bid from an acquirer that dramatically exceeded a previous offer from AT&T (NYSE: T). The new bid was for $184 per share, compared to AT&T's bid of nearly $136 per share. Reports subsequently indicated that Verizon (NYSE: VZ) is the likely new bidder, and given the price action on the stock, Straight Path investors are clearly betting on at least a few more rounds of enhanced bids before the company settles on a suitor. A $38 million termination fee would go to AT&T if it chooses not to submit a higher bid within the next three days. But given the nearly $800 million boost in the new bid, a termination fee would be a small price to pay for Straight Path.
Offer from The Motley Fool: The 10 best stocks to buy nowMotley Fool co-founders Tom and David Gardner have spent more than a decade beating the market. In fact, the newsletter they run, Motley Fool Stock Advisor, has tripled the S&P 500!*
Tom and David just revealed their ten top stock picks for investors to buy right now.
Click here to get access to the full list!
*Stock Advisor returns as of 5/1/2017.
Dan Caplinger has no position in any stocks mentioned. The Motley Fool owns shares of and recommends Coach and Verizon Communications. The Motley Fool recommends 3D Systems. The Motley Fool has a disclosure policy.