Why Juno Therapeutics Crashed 57.1% in 2016 and What's Next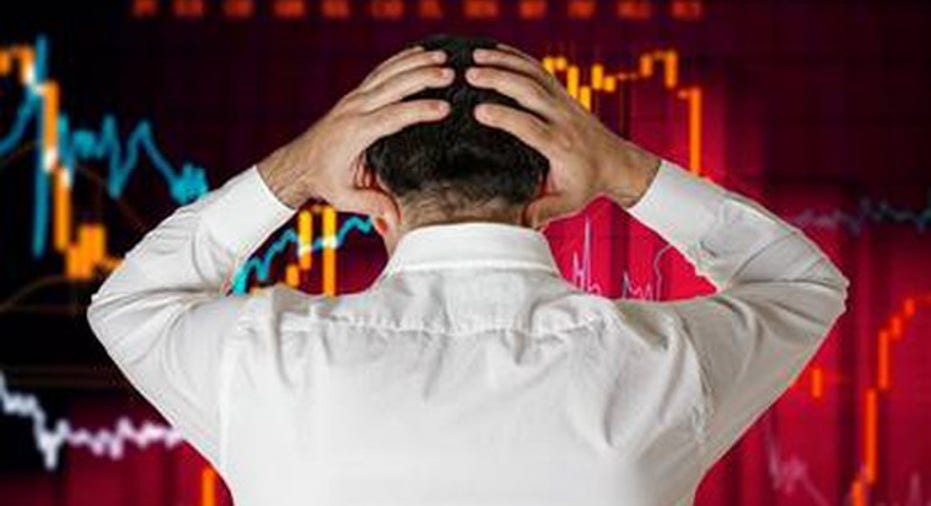 Image source: Getty Images.
What happened
After reporting that it has halted trials of its most advanced cancer drug,shares in Juno Therapeutics (NASDAQ: JUNO) lost 57.1% of their value in 2016, according toS&P Global Market Intelligence.
So what
Once in contention to be the first company to successfully commercialize achimeric antigen receptor T-cell (CAR-T) therapy for tough-to-treat cancer, deaths due to brain swelling led Juno Therapeutics to discontinue trials evaluating JCAR015, pushing it further back in the race.
JCAR015 was being evaluated for use in patients withrelapsed/refractory B cell acute lymphoblastic leukemia. However, the Food and Drug Administration halted its trial last summer following unexpected deaths. After the dosing regimen was adjusted, the trial restarted, though management stopped it again in November following additional deaths.
The safety risks associated with JCAR015 mean that Juno Therapeutics could be the third company to commercialize CAR-T therapies, which reengineer a patient's immune system to better recognize, bind to, and destroy cancer cells.
Kite Pharma (NASDAQ: KITE) could be the first to secure an FDA green light, and Novartis(NYSE: NVS) is in contention for approval soon as well. Kite's KTE-C19 has shown impressive efficacy in mid-stage trials, without the safety risks associated with JCAR015, and that's got its management targeting an FDA filing for accelerated approval this quarter. Meanwhile, Novartis reported in December that it hopes to file for FDA approval of its CAR-T this year, too.
The soonest Juno Therapeutics could have a CAR-T in front of regulators now is 2018. The company plans to kick off a registration-ready study of JCAR017 in non-Hodgkin lymphoma (NHL) this year, and if that trial pans out, it hopes to file for FDA approval next year.
Now what
Juno Therapeutics' disappointing year means it will be a while longer before the company is generating product revenue, but investors shouldn't worry that it's in financial trouble. With more than $1 billion in cash and a deep-pocketed collaboration partner in Celgene, there should be plenty of financial flexibility to continue its CAR-T research. Whether JCAR017 succeeds, however, is a question that investors are right to worry about. After all, the safety risks associated with JCAR015 weren't observed until registrational studies began, and JCAR017's about to begin those studies soon.
At the J.P. Morgan Healthcare Conference this week, JCAR017 was the highlight of Juno Therapeutics' presentation. While there's no guarantee that JCAR017 will avoid a similar fate to JCAR015, brain swelling and safety risks are historially more common in the indication for which JCAR015 was being studied than it is for JCAR017's addressable market.
Regardless, Kite Pharma and Novartis have the edge in this intriguing new class of drugs, and that could put Juno Therapeutics at enough of a disadvantage that investors ought to consider it a high-risk but high-reward investment.
10 stocks we like better than Juno Therapeutics When investing geniuses David and Tom Gardner have a stock tip, it can pay to listen. After all, the newsletter they have run for over a decade, Motley Fool Stock Advisor, has tripled the market.*
David and Tom just revealed what they believe are the 10 best stocks for investors to buy right now... and Juno Therapeutics wasn't one of them! That's right -- they think these 10 stocks are even better buys.
Click here to learn about these picks!
*Stock Advisor returns as of January 4, 2017
Todd Campbell owns shares of Celgene. Todd owns E.B. Capital Markets, LLC. E.B. Capital's clients may have positions in the companies mentioned.Like this article? Follow him onTwitter where he goes by the handle@ebcapitalto see more articles like this.The Motley Fool owns shares of and recommends Celgene. The Motley Fool recommends Juno Therapeutics. The Motley Fool has a disclosure policy.