Why Joy Global Shares Fell Nearly 18% in December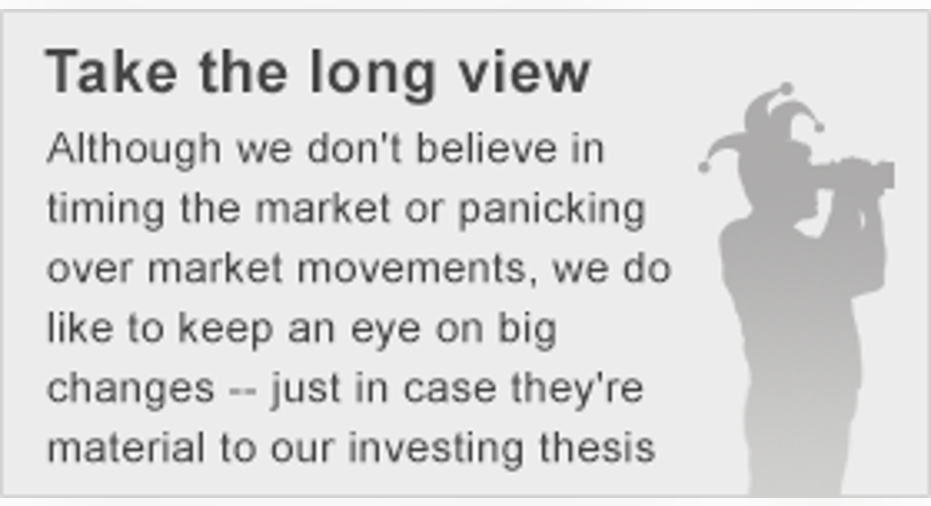 What: Joy Global shares fell 17.8% last month, but it wasn't a clean drop. The shares fell leading up to the company's fiscal fourth-quarter earnings release on Dec. 16, popped after the announcement, and then headed lower again after the euphoria wore off and the reality of the mining equipment maker's troubled end markets set in anew.
So what:Joy Global's early December decline was really an issue of investors selling in anticipation of bad news. They got that when earnings were released. The company took an impairment charge of $13.24 a share in the fourth quarter, driving the year's bottom line to a loss of just over $12 a share. And while pulling out the one-time items brings earnings up to $1.95 a share, that's still well below the previous year's figure of $3.44 a share.
To make matters worse, the company's bookings were down 25% for the year. In fact, the company's backlog was down a notable 33%. So future results look like they are going to be weak, too, which is why the dividend was reduced to a token $0.01 a share a quarter from $0.20.
However, there was some news in the announcement that could be looked on a little more favorably. For starters, cash flow remains solid -- it was up year over year. Second, Joy redeemed some debt to help shore up its balance sheet. And third, it amended a credit agreement to give it even more flexibility as it heads into 2016. In other words, things are bad, but perhaps not as bad as investors thought going into the earnings announcement. So the shares headed higher after the release.
But that reversal waned and the shares headed lower again as the month drew to a close. Some of that could be tax-loss selling, but a vital piece is the simple fact that Joy is facing a hard road in 2016. Sure, it may be in a decent position to survive the downturn, but it isn't out of the woods yet. Just for reference, for calendar year 2015 Joy's shares fell a massive 73%, significantly more than competitor Caterpillar, which lost "only" 26% or so.
Now what:Joy Global is not for the faint of heart. It sells into the mining industry, with notable exposure to the troubled coal market. Nothing at this point can change these facts. That said, Joy has taken a much bigger share-price hit than Cat, which might interest aggressive investors with a contrarian bent. Joy is likely to remain in the doldrums until there's a notable upturn in orders, but with such a beaten-down price, it could end up being a better rebound candidate than Caterpillar when orders do start to pick up again.
The article Why Joy Global Shares Fell Nearly 18% in December originally appeared on Fool.com.
Reuben Brewer has no position in any stocks mentioned. The Motley Fool has no position in any of the stocks mentioned. Try any of our Foolish newsletter services free for 30 days. We Fools may not all hold the same opinions, but we all believe that considering a diverse range of insights makes us better investors. The Motley Fool has a disclosure policy.
Copyright 1995 - 2016 The Motley Fool, LLC. All rights reserved. The Motley Fool has a disclosure policy.