Why Joy Global, Fitbit, and Ebix Jumped Today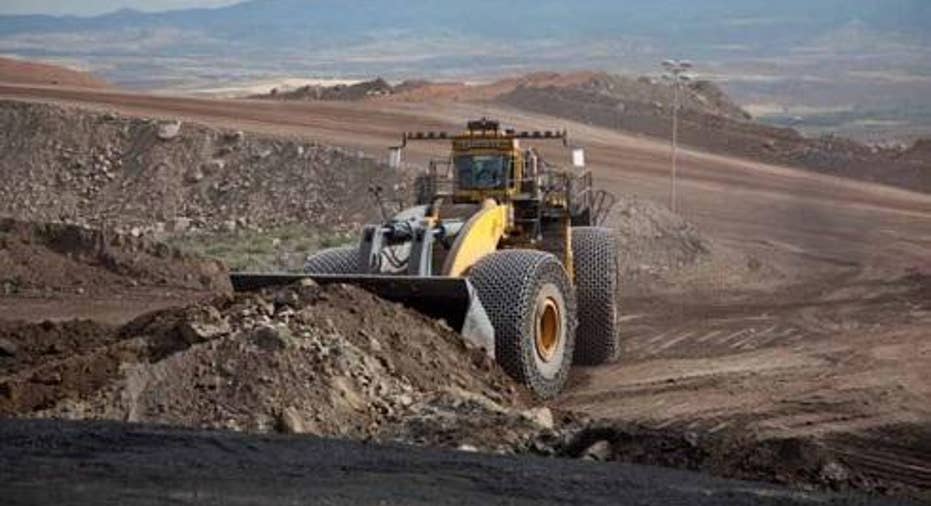 Image source: Joy Global.
Stocks continued their positive run on Wednesday, and major market benchmarks climbed more than 1% after an encouraging start to the earnings season for bank stocks. A favorable report from JPMorgan Chase helped set a positive tone for the market, and favorable export data from China helped offset weaker-than-expected retail sales figures domestically. Commodity prices fell back from some of their recent gains, and the dollar regained some of its lost ground.
But rising stocks were plentiful, and among the best performers on the day were Joy Global , Fitbit , and Ebix .
Joy Global soared 17%, continuing its strong performance from March. The maker of heavy equipment for the mining industry has a strong correlation to commodity prices, and in recent years, Joy Global shares have suffered greatly from the increasingly difficult conditions its customers face in their mining operations. Interestingly, Joy Global managed to survive analyst calls Wednesday to sell the stock and several of its heavy-machinery peers before they release their quarterly earnings results. Many investors appear to be anticipating better times ahead, but the commodities markets have snared a ton of people in the past who tried to call a bottom for the market too quickly.
Fitbit climbed 12% on several pieces of good news. Analysts at Citigroup suggested the fitness-device manufacturer's previous guidance for full-year sales results might have been unrealistically pessimistic, especially in light of successes with its Blaze and Alta products in recent months. In addition, hitting more markets internationally should also prove to be a lucrative source of growth for Fitbit. Competition still looms large, but some believe Fitbit is a potential takeover candidate for a bigger player in the athletic apparel and footwear space. As health professionals increasingly take advantage of the capabilities Fitbit devices offer, the prospects for investors can only rise over time.
Finally, Ebix rose almost 11%. The software and e-commerce services provider said early Wednesday that it had begun to implement an e-governance project for state-owned Internet service provider Bharat Sanchar Nigam. The deal will involve web-filtering and anti-spam projects to take place over a year-long period, and CEO Robin Raina sees the opportunity as a great way to tap into the growing Indian economy. With initiatives to promote smarter educational practices and facilitate smoother data flow between government and private entities, Ebix hopes the move is only the first in a long series of efforts to broaden its international reach and gain a stronger reputation worldwide.
The article Why Joy Global, Fitbit, and Ebix Jumped Today originally appeared on Fool.com.
Dan Caplinger has no position in any stocks mentioned. The Motley Fool has no position in any of the stocks mentioned. Try any of our Foolish newsletter services free for 30 days. We Fools may not all hold the same opinions, but we all believe that considering a diverse range of insights makes us better investors. The Motley Fool has a disclosure policy.
Copyright 1995 - 2016 The Motley Fool, LLC. All rights reserved. The Motley Fool has a disclosure policy.