Why Jazz Pharmaceuticals PLC's Shareholders Didn't Sleep on This 12% Gain in January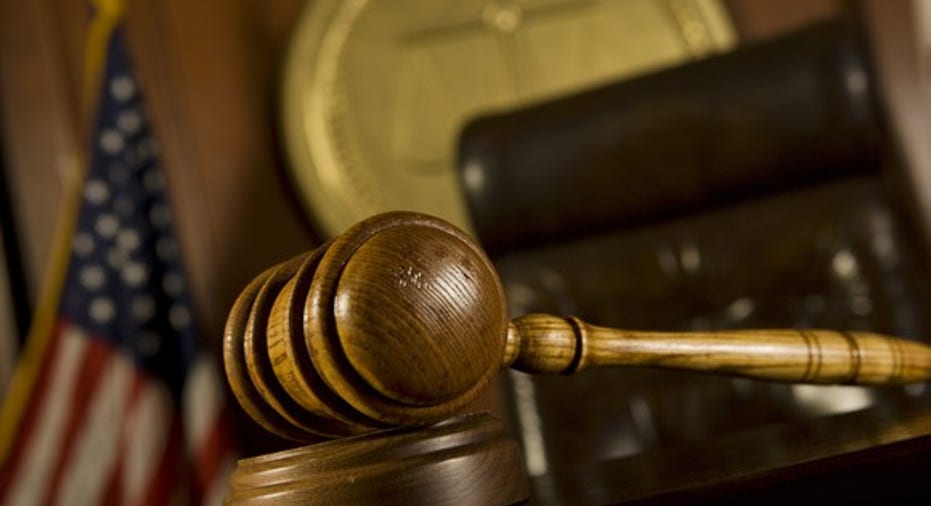 Image source: Getty Images.
What happened
Shares of Jazz Pharmaceuticals (NASDAQ: JAZZ), an Ireland-based specialty drug developer, leaped 12% higher during January, according to data from S&P Global Market Intelligence. The reason behind the move can be traced to a Food and Drug Administration decision and subsequent Securities and Exchange Commission (SEC) filing by Jazz Pharmaceuticals.
So what
On Jan. 17, the FDA announced that it had approved the first generic version of Jazz's lead narcolepsy drug, Xyrem, from Roxane Laboratories. Xyrem is the only approved narcolepsy drug to treat excessive daytime sleepiness and cataplexy in patients with narcolepsy. At the end of the third quarter of 2016, Jazz projected that the drug would account for $1.1 billion to $1.125 billion of the company's $1.485 billion to $1.53 billion in total sales. Given Jazz's heavy reliance on this single drug, a generic potentially entering the market is a scary thought for Jazz's shareholders.
However, shortly after the approval of a generic version of Xyrem, a Jazz Pharmaceuticals filing with the SEC said the following:
Jazz is currently facing around a half-dozen lawsuits from generic drug developers that want to bring a generic version of Xyrem to market. However, it's Jazz's contention that doing so would infringe upon a few of its patents, and any generic drugmaker who did so could face hefty financial penalties. Being able to rely on the court system and its patents could keep a generic version of Xyrem off the market for years to come.
As pointed out by Investor's Business Daily, Mizuho Securities analyst Irina Koffer doesn't anticipate generic Xyrem hitting the market until 2025, providing a long runway for Jazz to maintain its market share and pricing power.Additionally, any generic versions of Xyrem won't be able to get away with a so-called "skinny label," which would have allowed the generic drugmakers to omit certain drug-to-drug interactions on the label.
Long story short, a generic version of Xyrem could still be years from hitting pharmacy shelves, and Jazz's shareholders couldn't be happier.
Image source: Getty Images.
Now what
With the entrance of a generic version of Xyrem once again on the back burner, the two pressing issues for Jazz are pricing power and portfolio diversity.
First, there remains some degree of concern that the Trump administration will tackle rising drug prices in the United States. Xyrem is a poster child for potentially excessive drug price increases, with the drug increasing in price by 841% between 2007 and 2014. If Trump and lawmakers on Capitol Hill were to take a hardline stance with drug developers, it would obviously be bad news for a company like Jazz that's so reliant on a single medicine.
The other factor to watch is how well Jazz is able to diversify its product portfolio and pipeline beyond Xyrem. For instance, rising sales of Defitelio, a treatment for severe hepatic veno-occlusive disease, rose to $79.3 million through the first nine months of 2016 from $52.3 million in the first nine months of 2015. That's a good start, but Jazz is going to need to demonstrate to Wall Street that it's more than a one-trick pony.
Nonetheless, with Jazz sporting a forward P/E of just 11 and a PEG ratio of less than 1, it remains a value stock in the drug industry that's worthy of strong consideration.
10 stocks we like better than Jazz Pharmaceuticals When investing geniuses David and Tom Gardner have a stock tip, it can pay to listen. After all, the newsletter they have run for over a decade, Motley Fool Stock Advisor, has tripled the market.*
David and Tom just revealed what they believe are the 10 best stocks for investors to buy right now... and Jazz Pharmaceuticals wasn't one of them! That's right -- they think these 10 stocks are even better buys.
Click here to learn about these picks!
*Stock Advisor returns as of January 4, 2017
Sean Williams has no position in any stocks mentioned. The Motley Fool has no position in any of the stocks mentioned. The Motley Fool has a disclosure policy.