Why Is Total S.A. Investing in Qatar?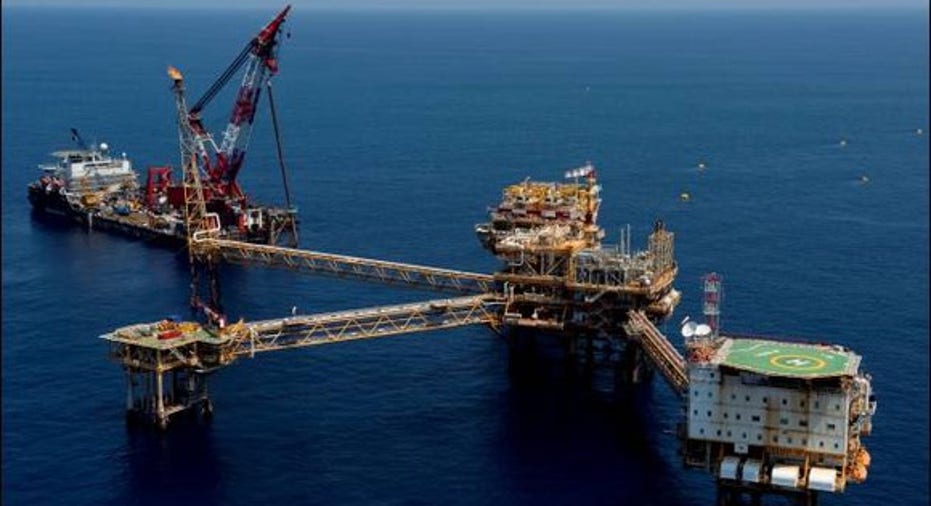 IMAGE SOURCE: TOTAL S.A.
Sometimes, you just have to go where the money is -- or in Total S.A.'s case, you have to go where the oil is. The company recently won a 25-year contract to create a joint venture with Qatar Petroleum, taking a 30% stake in the offshore Al-Shaheen oil field. Combined with Total's current portfolio in Qatar, which already includes 134,000 barrels of oil equivalent per day (BOE/D) of production, the company appears very confident in the production potential from the small OPEC nation.
As an investor, should you feel as confident in Total's Qatar gambit, or should additional investments in the country be met with skepticism?
The winning bid
Total's winning bid to operate the Al-Shaheen oil field bested competing bids from oil giants such as Royal Dutch Shelland BP. Total will now replace AP Moeller-Maersk A/S , which has been in charge of operations since 1992 as Qatar Petroleum's partner for Al-Shaheen. They will form a joint venture known as the North Oil Company. The contract will run for 25 years, and begin in July 2017.
Now that Qatar has selected Total to run the oil field, though, Total's CEO,Patrick Pouyanne, has no illusions about the difficult task at hand. "Our first objective is to maintain 300,000 barrels a day," he said. "Currently that's not a given as there's a natural decline (in production) as it's a complex field." According to Pouyanne, Total will invest $2 billion over the next five years to maintain that production, while identifying opportunities to increase production from parts of the field that are undeveloped.
In addition to Al-Shaheen, Total already has major stakes in the offshore Al Khalij oil field, the offshore North Field complex, and interests in liquid natural gas plays and refineries.
Qatar's large reserves
The Al-Shaheen oil field, which pumped 300,000 BOE/D in May, makes up nearly half of Qatar's oil production. Qatar, though, as the third smallest oil producer in OPEC, has plans to increase its total production. Although OPEC quotas and oil prices could impact future increases, Qatar would like to see production from Al-Shaheen raised to 500,000 BOE/D. With its $2 billion in planned expenditures, Total is depending on this increase to expand its return on investments.
Total's Qatar expansion is actually part of the company's strategic move into the broader Middle East. In January of 2015, it won a 10% stake in the UAE's onshore oil fields under a 40-year agreement, giving Total about 160,000 BOE/D.
As Pouyanne explains: "We want to have a portfolio which can resist the volatility of oil price. That's why we like the Middle East, and Qatar in particular -- to have access to giant resources where we can have very competitive assets."
And that's an important point. As OPEC struggles to maintain its influence in global oil prices, OPEC nations still sit on some of the largest reserves in the world. That's what Total is banking on large proven reserves that it can efficiently develop to add to its worldwide production numbers. While Al-Shaheen is considered a "complex" offshore oil field, Total views it as an easier task than investing in deepwater deposits.
Total's expansion in Qatar gives it access to dependable reserves for the next 25 years, which is a smart investment at a time of volatile oil prices.
Foolish bottom line
Placing such a heavy investment within the chaos of the Middle East, at a time when OPEC is fading as the predominant oil influencer, is questionable, to say the least. But Qatar is relatively stable from a geopolitical standpoint, and even with waning influence, OPEC nations continue to sit on hefty oil reserves such as the Al-Shaheen oil field.
Total has been busy in recent months expanding in less-proven markets, such as renewable energy and undeveloped African reserves. Its move to shore up more-stable assets should leave you feeling good about its future production.
The article Why Is Total S.A. Investing in Qatar? originally appeared on Fool.com.
David Lettis has no position in any stocks mentioned. The Motley Fool recommends Total. Try any of our Foolish newsletter services free for 30 days. We Fools may not all hold the same opinions, but we all believe that considering a diverse range of insights makes us better investors. The Motley Fool has a disclosure policy.
Copyright 1995 - 2016 The Motley Fool, LLC. All rights reserved. The Motley Fool has a disclosure policy.