Why Is Qualcomm Suing This Chinese Phone Maker?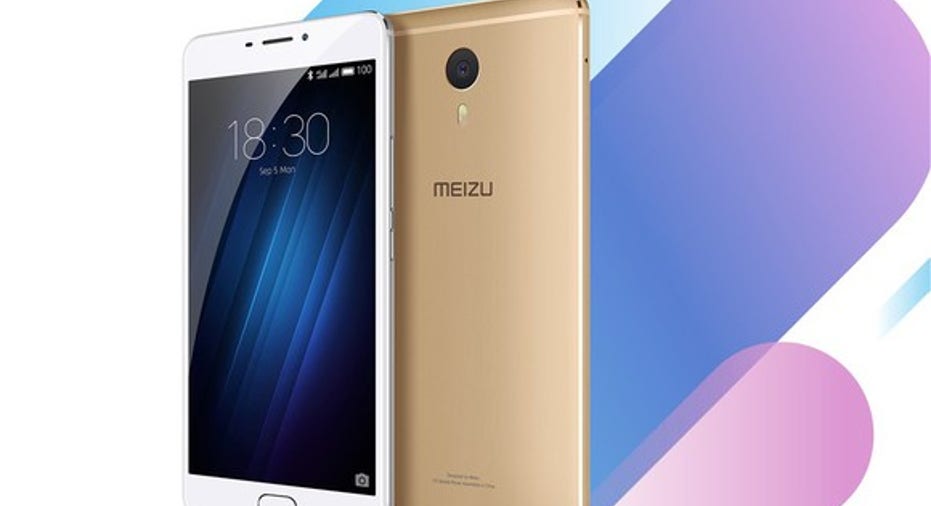 Qualcomm (NASDAQ: QCOM), the largest mobile chipmaker in the world, recently filed patent infringement suitsagainst Chinese smartphone maker Meizu in the U.S., Germany, and France. The chipmaker previously filed another suit against Meizu in China back in June.
Qualcomm claims that Meizu is refusing to negotiate patent licensing deals for the chipmaker's 3G and 4G technologies. Let's take a closer look at these disputed patents, and why they matter so much to Qualcomm.
Image source: Meizu.
The story thus far...
Qualcomm's patent licensing (QTL) business, which generates the lion's share of its operating profits, owns a massive portfolio of wireless technologies. That portfolio enables it to takea 3%-5% cut of the wholesale price of every smartphone sold worldwide.
That deal was widely accepted while smartphone sales were booming, but as prices fell with the commoditization of the market, smartphone makers complained that the royalties crushed their already thin margins. A recent Canaccord Genuity report found that, out of all the smartphone makers in the world, only Appleand Samsung (NASDAQOTH: SSNLF)generatedsignificant profits from smartphone sales. In response to Qualcomm's licensing fees, many OEMs -- particularly in China -- started underreporting shipments to pay Qualcomm lower licensing fees.
Instead of helping Qualcomm, the Chinese government slapped the company with a $975 million antitrust fine, and forced it to lower its royalty rates last year. Qualcomm then had to renegotiate new licensing agreements with OEMs on its own. Many major Chinese OEMs, including market leadersHuawei, Xiaomi, Oppo, and Vivo, all negotiated new terms with Qualcomm. The new agreements also included back payments on previously underreported shipments.
Why won't Meizu work with Qualcomm?
Meizu shipped 20 million smartphones last year, making it one of the 12 biggest smartphone makers in the world. However, the company is still dwarfed by the top five smartphone makers inChina -- Huawei, Oppo, Vivo, Xiaomi, andApple-- and only has a minimal presence in Western markets.Speaking to Digital Trends, a Meizu spokesman claimed thatthe company was working "with Qualcomm to advance toward an agreement," but that it respected "Qualcomm's right to use legal measures."
Meizu doesn't use Qualcomm's Snapdragon chips in its handsets. It mainly puts cheaperMediaTek chips for its lower-end devices, and Samsung's Exynos chips into its higher-end devices. Therefore, Meizu mightsimply be irritated that it has to pay Qualcomm patent royalties when it doesn't actually use any Qualcomm hardware. But more than likely, it's all about the numbers -- Meizu simply can't squeeze out a profit in the cutthroat Chinese smartphone market if it lowers its prices and pays Qualcomm its desired cut.
Qualcomm's lawsuits against Meizu are probably intended to discourage other Chinese OEMs from following the defiant OEM's example. Qualcomm already resolved a similar dispute withLG earlier this year, and it's simply taking steps to ensure that OEMs understand that refusing to sign new licensing agreements could lead to costly lawsuits.
What this all means for Qualcomm
Qualcomm's clash with Meizu illustrates how tough it can be for U.S. tech companies looking to collect unpaid fees or royalties in China. It alsoshows how the commoditization of the smartphone market could eventually knock its QTL business, which generated 98% of its pre-tax profits last quarter, off track. As more OEMs and government regulators protest Qualcomm's licensing fees, it will likely need to diversify its patent portfolio into less mature markets.
That's probably why Qualcomm recently agreed to acquire NXP Semiconductors (NASDAQ: NXPI), the biggest automotive chipmaker in the world, formore than $37 billion. That purchase would likely add thousands of new automotive and secure chip patents to Qualcomm's portfolio, breathing fresh life into its QTL business and decreasing the unit's dependence on smartphones.Therefore, the real story here isn't about Meizu -- it's about the actions Qualcomm must take to ensure that its QTL business remains the company's core profit driver for years to come.
A secret billion-dollar stock opportunity The world's biggest tech company forgot to show you something, but a few Wall Street analysts and the Fool didn't miss a beat: There's a small company that's powering their brand-new gadgets and the coming revolution in technology. And we think its stock price has nearly unlimited room to run for early in-the-know investors! To be one of them, just click here.
Leo Sun owns shares of Qualcomm. The Motley Fool owns shares of and recommends Apple, NXP Semiconductors, and Qualcomm. The Motley Fool has the following options: long January 2018 $90 calls and short January 2018 $95 calls on Apple. Try any of our Foolish newsletter services free for 30 days. We Fools may not all hold the same opinions, but we all believe that considering a diverse range of insights makes us better investors. The Motley Fool has a disclosure policy.