Why Ionis Pharmaceuticals Shares Fell by 22.8% in 2016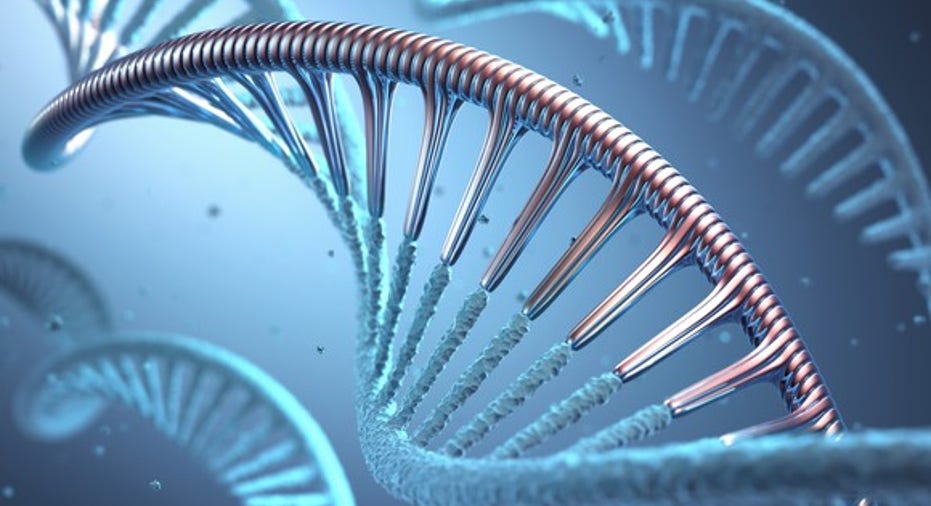 Image Source: Getty Images.
What happened
According to data fromS&P Global Market Intelligence, shares of the antisense drugmaker Ionis Pharmaceuticals (NASDAQ: IONS) lost 22.8% of their value in 2016.
Ionis' dreadful performance in 2016 is the result of its partnerGlaxoSmithKlinedeciding to delay the start of a pivotal-stage trial for the experimental transthyretin-related (TTR)amyloid cardiomyopathy therapy, IONIS-TTRRx, after dangerously low platelet counts were detected in some patients following treatment. In turn, this clinical setback sparked concerns that the biotech's entire platform of antisense therapies may suffer from serious safety problems that could either limit their commercial potential or derail their development altogether.
So what
Immediately after Glaxo broke this disappointing clinical update, Ionis executed an internal review of its drug development platform as a whole. The good news is that only one of its other clinical candidates -- volanesorsen, a drug targeting individuals with high triglyceride levels -- was flagged for similar safety concerns. By then, however, the damage had been done, so to speak.
Now what
Perhaps the real reason the market remains skeptical about Ionis' stock is because of the lack of serious buyout interest from larger pharmas. After all, Ionis sports the richest and deepest clinical pipeline within the realm of mid-cap biopharmas, has two drugs on the market, and its market cap is less than $6 billion. So,in the context of this M&A-crazed environment, where many big pharmas and blue chip biotechs are flush with cash and novel clinical candidates are in high demand, Ionis should be an outright bargain.
The core issue seems to be that the pharma industry remains unconvinced that these safety problems have been resolved, and it's probably going to take more successful late-stage data readouts to change this negative sentiment toward antisense-based therapies. Until then, big pharma appears content to continue cutting licensing and development deals with Ionis that are frankly a mixed bag for its shareholders from a value-creation standpoint.
10 stocks we like better than Ionis Pharmaceuticals When investing geniuses David and Tom Gardner have a stock tip, it can pay to listen. After all, the newsletter they have run for over a decade, Motley Fool Stock Advisor, has tripled the market.*
David and Tom just revealed what they believe are the 10 best stocks for investors to buy right now... and Ionis Pharmaceuticals wasn't one of them! That's right -- they think these 10 stocks are even better buys.
Click here to learn about these picks!
*Stock Advisor returns as of January 4, 2017
George Budwell has no position in any stocks mentioned. The Motley Fool owns shares of and recommends Ionis Pharmaceuticals. The Motley Fool has a disclosure policy.