Why Investors Should Be Ecstatic About Microsoft Corporation's "Poor" Earnings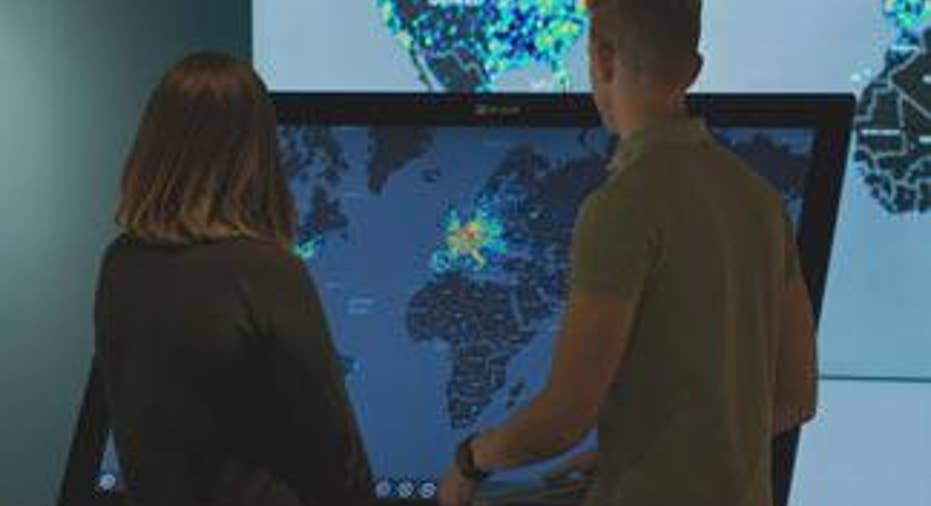 It's difficult to point to one particular "problem" with Microsoft's recent fiscal 2016 Q3 earnings. Both revenue and earnings per share were in line with expectations, but that didn't appease either the Street or Microsoft shareholders. How disappointed were investors? Microsoft stock was trading at $55.78 a share on April 21, the day it announced earnings. By market close on April 22, Microsoft had dropped a whopping 7% to $51.78, and it has since eased even further.
Slow revenue growth in key areas, including the all-important cloud unit, has been cited as a root cause of Microsoft's rough patch, as has a lower-than-expected revenue forecast for fiscal Q4. Microsoft forecasted revenue of $21.7 billion to $22.4 billion this quarter, compared to analyst average estimates of $22.2 billion. Are things at Microsoft so bad it warrants a nearly double-digit nosedive in share value?
Image source: Microsoft.
A few factsOn a GAAP basis (including one-time items), Microsoft's $20.5 billion in revenue was down 6% from last year's $21.73 billion. As for earnings, analysts weighed in using non-GAAP results -- which is usually the case -- and Microsoft's earnings per share (EPS) of $0.62 were below industry estimates of $0.64.
Microsoft's Productivity and Business Processes unit -- home to its product and cloud services revenue -- climbed "just" 6%, after adjusting for currency, to $6.52 billion. Intelligent Cloud, another key Microsoft division, eked out an 8% improvement year over year, surpassing $6 billion in revenue. A slowing PC market kept a lid on Microsoft's Personal Computing division results, though its $9.5 billion in revenue was good for a 3% improvement.
Based on its mixed results, fiscal Q3 was only so-so, though it's still questionable whether Microsoft shareholders deserved that level of punishment. The extent of Microsoft stock's freefall becomes even more baffling when investors factor in a few other not-so-minor items.
Now, the rest of the story Microsoft reported $1.5 billion in net, deferred revenue in Q3 due"primarily to Windows 10." Had it included Windows 10-related sales, fiscal 2016 Q3 revenue would have been $22.1 billion. Microsoft's 2015 Q3 didn't include any adjustments to GAAP sales. In other words, if not for the revenue deferral, Microsoft would have reported a 2% year-over-year revenue increase.
Slow cloud growth? It was next to impossible for Microsoft to maintain its stellar cloud-related growth as it tops the $10 billion revenue run-rate plateau: Slowing sales were inevitable. Microsoft and longtime rival IBM are two of a small group of cloud providers that can boast $10 billion-plus cloud run-rates. IBM's $5.4 billion in cloud service sales also moves it to the head of the cloud class.
However, Microsoft is no slouch in the cloud services department, as demonstrated by its intelligent cloud revenue of $6.1 billion. A subset of Microsoft's intelligent cloud unit and the basis for its cloud software suite of products is its Azure platform, which jumped an impressive 120% last quarter. Another arrow in Microsoft's cloud quiver was its ongoing push to increase recurring cloud-related revenue paid off in Q3, climbing "double-digits[s]."
Let's not forget the other part of CEO Satya Nadella's twin "mobile-first, cloud-first" pillars. The results of getting Windows OS into as many mobile devices as possible regardless of manufacturer can be measured, at least in part, by Office 365, Dynamics, and Bing search sales, and all three performed admirably -- again.
Bing search revenue climbed another 18% in Q3, the number of Dynamics users more than doubled year over year, and commercial Office 365 revenue shot up 63%. Toss in the fact that Windows 10 now boasts over 270 million installs, with no signs of slowing anytime soon, and the Microsoft story takes on a different feel.
There are a few more considerations: Microsoft stock is trading at just 17 times future earnings -- less than half its current valuation -- "disappointed" analysts still maintain a price target of $60 a share, nearly 20% above current levels, and its nearly 3% dividend yield will help ease investor angst as it begins its "re-ascent." Microsoft was a good buying opportunity before earnings that has since become even better.
The article Why Investors Should Be Ecstatic About Microsoft Corporation's "Poor" Earnings originally appeared on Fool.com.
Tim Brugger has no position in any stocks mentioned. The Motley Fool owns shares of Microsoft. Try any of our Foolish newsletter services free for 30 days. We Fools may not all hold the same opinions, but we all believe that considering a diverse range of insights makes us better investors. The Motley Fool has a disclosure policy.
Copyright 1995 - 2016 The Motley Fool, LLC. All rights reserved. The Motley Fool has a disclosure policy.