Why InvenSense, Inc. Stock Skyrocketed 67.4% in December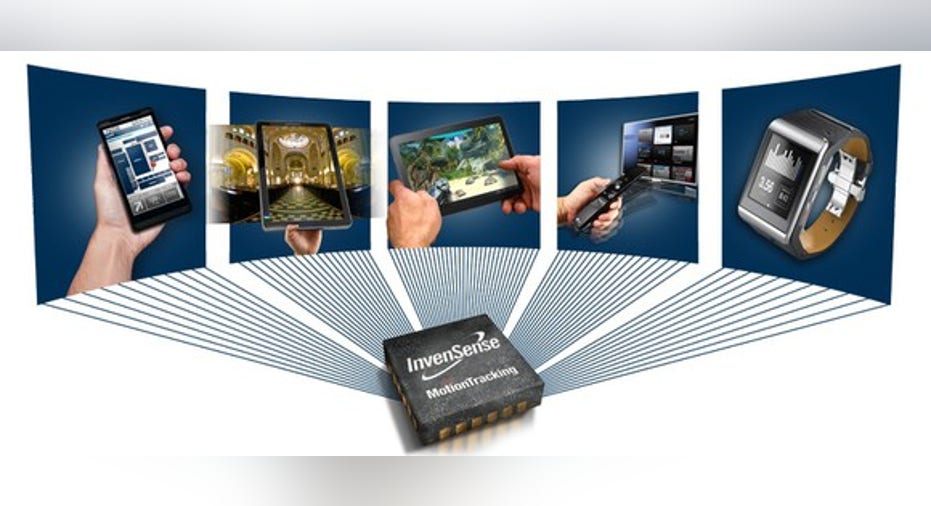 Image source: InvenSense, Inc.
What happened
Shares of InvenSense Inc.(NYSE: INVN) jumped 67.4% in the month of December,according to data provided byS&P Global Market Intelligence, after the motion-sensing chip company agreed to be acquired by Japan-based TDK Corp. (NASDAQOTH: TTDKY).
So what
The jump came in two stages. First, InvenSense stock rose almost 30% in a single day on Dec. 9, 2016, as Reuters reported that TDK had offered $12 per share to purchase the smaller company. That offer would have reflected a 45% premium to InvenSense's opening price that day, but still only 3% above its 52-week high set around the same time a year earlier.
Then after hovering just below $11 per share for the next week and a half, InvenSense shares jumped another 18% on Dec. 21, 2016 as the two companies made it official. TDK ultimately increased its offer to $13 per share, representing a 52.4% premium over InvenSense's 60-day volume-weighted average trading price as of the previous day's close.
Now what
Shares of InvenSense currently trade at $12.79 as of this writing, or a minuscule 1.6% discount to the acquisition price. This reflects the near certainty that this deal -- which has already been unanimously approved by both companies' boards of directors -- will be completed as expected in the second quarter of InvenSense's fiscal year ending March 31, 2018. As such, I think InvenSense investors would be wise to take their profits and put them to work elsewhere.
10 stocks we like better than InvenSense When investing geniuses David and Tom Gardner have a stock tip, it can pay to listen. After all, the newsletter they have run for over a decade, Motley Fool Stock Advisor, has tripled the market.*
David and Tom just revealed what they believe are the 10 best stocks for investors to buy right now... and InvenSense wasn't one of them! That's right -- they think these 10 stocks are even better buys.
Click here to learn about these picks!
*Stock Advisor returns as of Nov. 7, 2016
Steve Symington has no position in any stocks mentioned. The Motley Fool owns shares of InvenSense. The Motley Fool has a disclosure policy.