Why Intrexon Is Soaring Today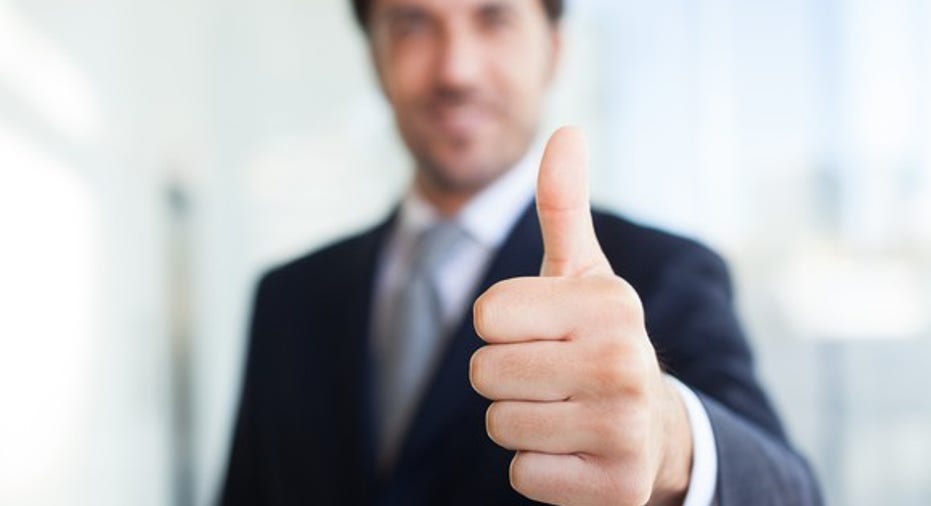 What happened
After Intrexon(NYSE: XON),a company focused on synthetic biology, reported first-quarter earnings, its shares rose 18% as of 11:25 a.m. EDT on Thursday.
So what
Here's a review of the headline numbers from the quarter:
Revenue grew 24% to $53.7 million. That figure easily exceeded the $48.8 million in revenue that market watchers were looking for.
Net loss was $31.4 million,or $0.26 per share. That was a bit worse than the $0.23 loss that Wall Street had expected.
Cash balance at the end of the quarter was $205.2 million.
Financial numbers aside, Intrexon also had a slew of other recent developments to share with investors:
Intrexon and Darling Ingredientsannounced that their EnviroFlight joint venture will build a newcommercial-scale production facility of insect-based feed ingredients for animal feed.
The company's reported that its Friendly Aedes mosquitoes achieved greater than 80% suppression of wildAedes aegyptiin Brazil in the second year of the project.
Intrexon's collaborating partner,Ziopharm Oncology(NASDAQ: ZIOP), reported a successful end-of-phase 2 meeting with the Food and Drug Administration for Ad-RTS-hIL-12 andveledimex in treating recurrent glioblastoma. A pivotal phase 3 trial is currently in the works.
Ziopharm also announced improved production times in its ongoing phase 1 trial of its second-generationSleeping BeautyCD19 + CAR-T cells. In addition, a patient with multiple-relapsed acute lymphoblastic leukemia achieved a complete response and another patient with non-Hodgkin lymphoma was treated with T-cells manufactured by the company in just two weeks.
Intrexon and Ziopharm also had an IND application accepted by the FDA for a phase 1 study of the company's CD33-specific CAR+T therapy in refractory acute myeloid leukemia (AML). Enrollment is expected to begin next quarter.
The company announced the formation of a new subsidiary called Precigen that is designed to "accelerate strategic evaluation of structural alternatives for consolidation of Intrexon's health-related assets to enhance shareholder value and maximize the potential of the Company's programs in health."
Intrexon and partner Fibrocell Scienceannounced fast-track designation from the FDA for FCX-007 for thetreatment of recessive dystrophic epidermolysis bullosa.
Intrexon agreed to acquireGenVec.
Intrexon completed the listing of its AquaBountyTechnologiessubsidiary on the Nasdaq.
Traders bid up Intrexon's stock in response to all of this positive news.
Image source: Getty Images.
Now what
Intrexon continues to offer investors multibagger potential if any of its high-risk projects pay off. However, keeping tabs on all of those projects can be quite difficult, which makes this a stock that requires a tremendous amount of homework. For that reason, this stock should probably only be owned by seasoned investors who are comfortable with volatility.
10 stocks we like better than IntrexonWhen investing geniuses David and Tom Gardner have a stock tip, it can pay to listen. After all, the newsletter they have run for over a decade, Motley Fool Stock Advisor, has tripled the market.*
David and Tom just revealed what they believe are the 10 best stocks for investors to buy right now... and Intrexon wasn't one of them! That's right -- they think these 10 stocks are even better buys.
Click here to learn about these picks!
*Stock Advisor returns as of May 1, 2017
Brian Feroldi has no position in any stocks mentioned. The Motley Fool recommends Darling Ingredients. The Motley Fool has a disclosure policy.