Why International Game Technology Shares Plunged 15% Today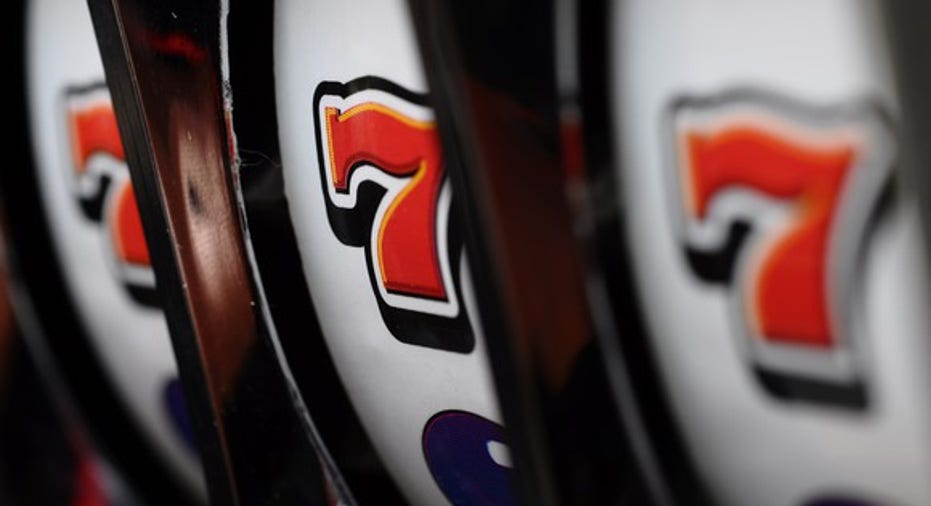 What happened
Shares of casino supplier International Game Technology (NYSE: IGT) fell Thursday after the company reported fourth-quarter earnings. As of 3:13 p.m. EST, the stock had lost 15.2%.
So what
Revenue for the quarter fell 3% to $1.32 billion and adjusted operating income fell 4% to $281 million, although adjusted net income per share was up 40% to $0.88. Revenue fell slightly short of analysts' average estimate of $1.33 billion, and earnings easily topped the $0.47-per-share estimate, but that didn't matter much today.
Image source: Getty Images.
What investors have to be incredibly worried about is the company's $7.57 billion in net debt, which could soon come to strangle the company if rates rise. And with revenue on the decline, there's increased worry that IGT won't generate enough cash to pay its debts.
Now what
IGT has been on a buying spree for years, but management hasn't made paying down debt a big priority. In fact, it declared a dividend of $0.20 per share along with reporting earnings, so it's accepting the risk associated with debt. That may be a bad idea, especially considering the fact that interest rates are already on the rise and the gaming industry doesn't have much room for further expansion around the globe. The decline in shares is understandable today, and unless IGT finds a way to expand margins or grow revenue, I would be wary of the stock in the future.
10 stocks we like better than International Game TechnologyWhen investing geniuses David and Tom Gardner have a stock tip, it can pay to listen. After all, the newsletter they have run for over a decade, Motley Fool Stock Advisor, has tripled the market.*
David and Tom just revealed what they believe are the 10 best stocks for investors to buy right now... and International Game Technology wasn't one of them! That's right -- they think these 10 stocks are even better buys.
Click here to learn about these picks!
*Stock Advisor returns as of February 6, 2017
Travis Hoium has no position in any stocks mentioned. The Motley Fool has no position in any of the stocks mentioned. The Motley Fool has a disclosure policy.