Why Intercept Pharmaceuticals' Latest News Caused the Stock to Jump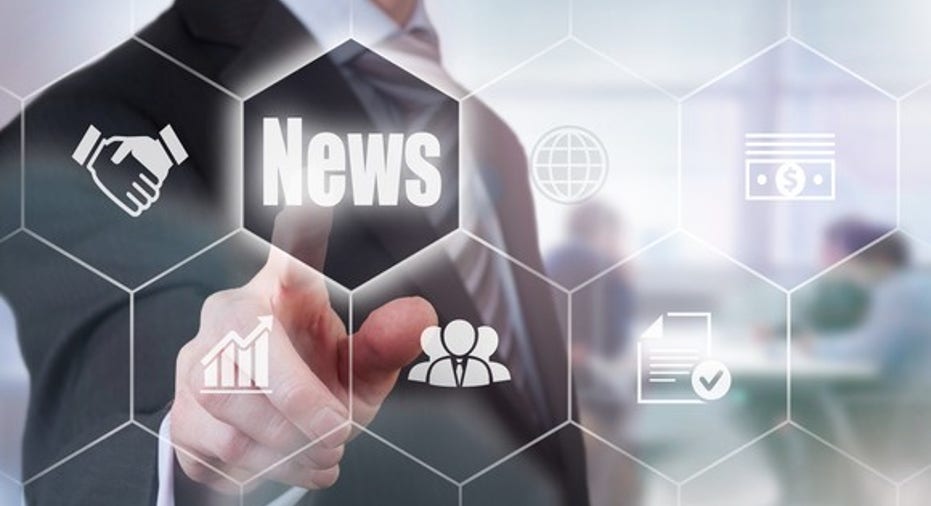 Intercept Pharmaceuticals (NASDAQ: ICPT) claims a lead position in the race to develop a treatment fornon-alcoholic steatohepatitis (NASH). So when the companyannounced on Friday morning that it was making a significant change to its late-stage clinical study of obeticholic acid (OCA) in treating NASH, investors were eager to find out what's going on.
Investors apparently liked what they heard: Shares jumped more than 5% on the biotech's update. Here's why.
Image source: Getty Images.
What changed
Intercept's phase 3 REGENERATE clinical trial initially had two co-primary endpoints: fibrosis improvement with no worsening of NASH and NASH resolution with no worsening of fibrosis. Now, though, the company is updating the study's protocol to switch from "and" to "or." The study will be considered successful if either of the original primary endpoints are met.
The company also said that it reached agreement with the U.S. Food and Drug Administration (FDA) on how NASH resolution should be defined. Interceptwill now use an objective definition of NASH resolution that has been endorsed by the Liver Forum, an independent project funded bythe Forum for Collaborative HIV Research. This definition is also being used by French biotech Genfit (NASDAQOTH: GNFTF) in a late-stage study of its experimental NASH drug elafibranor.
Intercept reduced the number of patients to be included in the phase 3 study for interim analysis. Originally, around 1,400 patients were to be enrolled. The REGENERATE study will now only enroll around 750 patients for the interim analysis.
There was also one other minor change to previous statements made by the company. Intercept in the past had said that enrollment would be completed in the first half of 2017. The company now projects enrollment will conclude "by mid-2017."
Why Intercept's stock price jumped
Investors were understandably anxious after Intercept issued a press release about the unexpected clinical update. Many were likely worried that the news could be really bad. When the update turned out to not be terrible, those investors were no doubt relieved.
The change to Intercept's primary outcome also lowers the bar to achieve success with its late-stage study. Instead of having to meet two different goals, the company now only has to meet one of them. In theory, at least, the likelihood that OCA ultimately wins approval for treating NASH went up as a result.
This relaxation with the primary outcome also puts Intercept in better shape versus competitors. Genfit's phase 3 study of elafibranor has only one primary outcome measure: NASH resolution without worsening of fibrosis. Gilead Sciences (NASDAQ: GILD) focused on improving fibrosis with its phase 2 study for experimental NASH drug selonsertib. Shire (NASDAQ: SHPG) is also targeting improvement of fibrosis with its lead NASH candidatevolixibat.
In addition, Intercept reassured investors that it's still on track to present results in 2019. That means the biotech will still be in a close race with Genfit to reach the market first with a NASH treatment. Gilead and Shire are still in mid-stage development with their experimental NASH drugs, so Intercept and Genfit will have a head start on the bigger rivals.
Reason for concern
Although Intercept's stock enjoyed a nice bump, there could be reason to be concerned about the latest development.The company said that enrollment had been going slower than expected. However, despite being asked repeatedly by analysts why that was the case, Intercept's executives never really answered the question.
OCA is already approved for treatingprimary biliary cholangitis (PBC). The drug can produce serious side effects in some patients, including severe itching. It's unknown at this point, though, if any specific concerns about OCA are making enrollment progress more slowly than expected.
Still, Intercept managed to sidestep the enrollment issues by winning a green light from the FDA to make the protocol changes to the REGENERATE study. For now, the company remains a key player to watch in the NASH dash.
10 stocks we like better than Intercept PharmaceuticalsWhen investing geniuses David and Tom Gardner have a stock tip, it can pay to listen. After all, the newsletter they have run for over a decade, Motley Fool Stock Advisor, has tripled the market.*
David and Tom just revealed what they believe are the 10 best stocks for investors to buy right now... and Intercept Pharmaceuticals wasn't one of them! That's right -- they think these 10 stocks are even better buys.
Click here to learn about these picks!
*Stock Advisor returns as of February 6, 2017
Keith Speights owns shares of Gilead Sciences. The Motley Fool owns shares of and recommends Gilead Sciences. The Motley Fool has a disclosure policy.