Why Infinera Corp. Fell 26% in April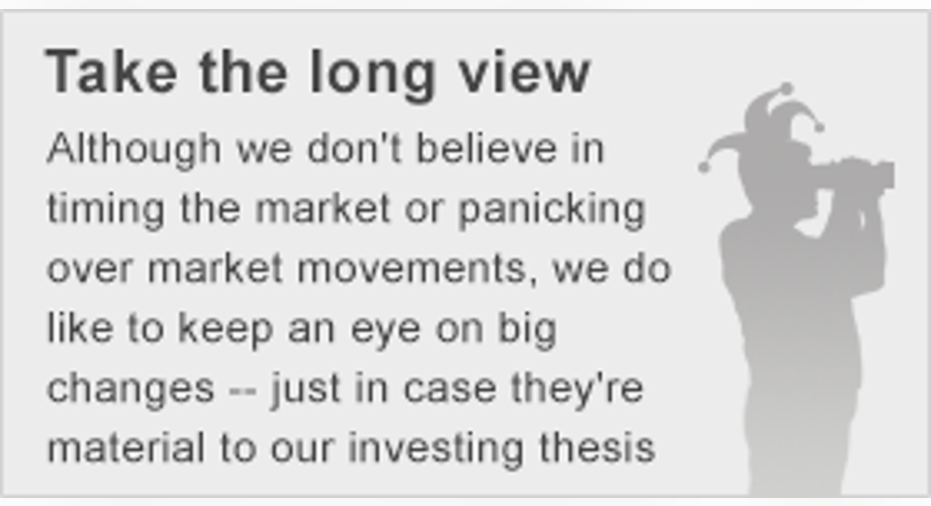 What: Shares of Infinera fell 26% in April 2016, according to data from S&P Global Market Intelligence. The maker of optical networking systems was having a quietly difficult month until April 28. There, a solid first-quarter report was bundled with uninspiring forward guidance, and share prices closed 24% lower.
So what: It's not like Infinera broke down in the second quarter. Revenue rose 31% year over year, adjusted earnings per share jumped 19% higher, and the company appears to be taking market share from sector rivals. Most of the time, this would count as a victory march.
But CFO Brad Feller noted that gross margin might have been artificially high in the first quarter, thanks to seasonal effects and an unusual product mix. And second-quarter sales were guided toward $255 million, far below Wall Street's $272 million estimate at the time. Feller agreed that the outlook wasn't terribly rosy, but that the optical networking industry is rife with lumpy results. Feller "remains very confident" that both margins and revenue will bounce back in the long run.
Now what: Lumpy sales are just a side effect of serving the global telecom market. When major phone and cable companies are ready to roll out another technology platform, such as the upcoming 5G wireless standards or the hybrid fiber-coaxial DOCSIS 3.0 cable standard, Infinera and its peers will benefit hugely.
You might recall fiber equipment expert Juniper Networksmore than doubling its share prices in 2009-2010, in the heyday of 4G network builds. At the same time, CIENAshares nearly quadrupled. I'm not promising similar results this time, but wouldn't rule it out either. And it looks like Infinera is the provider to beat this time.
The next wave of 5G and DOCSIS 3 implementations is just around the corner. Infinera looks ready to take part of that upcoming business buffet, as evidenced by the rising revenues and widening market share trends. Opportunistic investors might want to take advantage of temporary share price discounts like this one.
The article Why Infinera Corp. Fell 26% in April originally appeared on Fool.com.
Anders Bylund has no position in any stocks mentioned. The Motley Fool owns shares of and recommends Infinera. Try any of our Foolish newsletter services free for 30 days. We Fools may not all hold the same opinions, but we all believe that considering a diverse range of insights makes us better investors. The Motley Fool has a disclosure policy.
Copyright 1995 - 2016 The Motley Fool, LLC. All rights reserved. The Motley Fool has a disclosure policy.