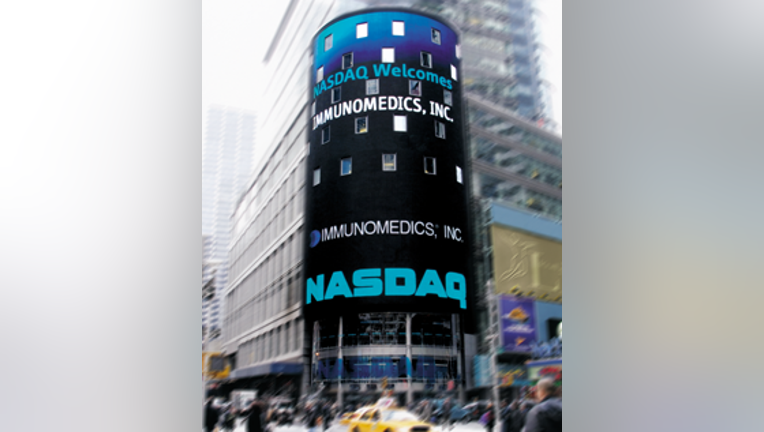 IMAGE SOURCE: IMMUNOMEDICS.
What: After the company reported yesterday that it is terminating a late-stage trial in pancreatic cancer, shares in Immunomedics fell by as much as 10% earlier today.
So what: Immunomedics had been conducting a phase 3 study of yttrium-90-labeled (90Y) clivatuzumab tetraxetan in pancreatic cancer patients. However, a review by independent monitors at the trial's 50% mark has led management to end the study.
After reviewing the overall survival data that was available, monitors determined that if the trial continued, Immunomedics approach would be unable to demonstrate a clinical benefit versus the control arm of the study.
Now what: A trial failure is not what investors or management were hoping for, and the failure is especially disappointing because 90Y-clivatuzumab tetraxetan was the company's most advanced therapy in its pipeline.
Because increasing R&D expenses associated with the trial was cited as one reason behind the fourth-quarter loss of $13.7 million, discontinuing it should provide some short-term relief to the company's cash burn.
However, any relief will likely be short-lived given that other drugs in Immunomedics pipeline could end up advancing to larger and more expensive late-stage trials soon.
Specifically, the company's antibody drug conjugate therapies IMMU-132 and IMMU-130 are in phase 2 trials that are evaluating their ability to more precisely deliver chemotherapy payloads to cancer tumors with fewer side effects. If those studies pan out, then Immunomedics will move those therapies into phase 3 trials.
The potential opportunity for IMMU-132 and IMMU-130 is intriguing. However, the company has $76 million in cash and marketable securities and $97 million in long-term debt on the books. Given Immunomedics' already negative book value, Pancrit's failure pushes back any timeline for commercial revenue and expenses for IMMU-132 and IMMU-130 are likely to head higher. It may be better to focus attention on other investments than pick up Immunomedics shares on this drop.
The article Why Immunomedics Dipped 10% Earlier Today originally appeared on Fool.com.
Todd Campbell has no position in any stocks mentioned. Todd owns E.B. Capital Markets, LLC. E.B. Capital's clients may have positions in the companies mentioned. The Motley Fool has no position in any of the stocks mentioned. Try any of our Foolish newsletter services free for 30 days. We Fools may not all hold the same opinions, but we all believe that considering a diverse range of insights makes us better investors. The Motley Fool has a disclosure policy.
Copyright 1995 - 2016 The Motley Fool, LLC. All rights reserved. The Motley Fool has a disclosure policy.