Why ImmunoGen, Inc. Stock Is Flying High Today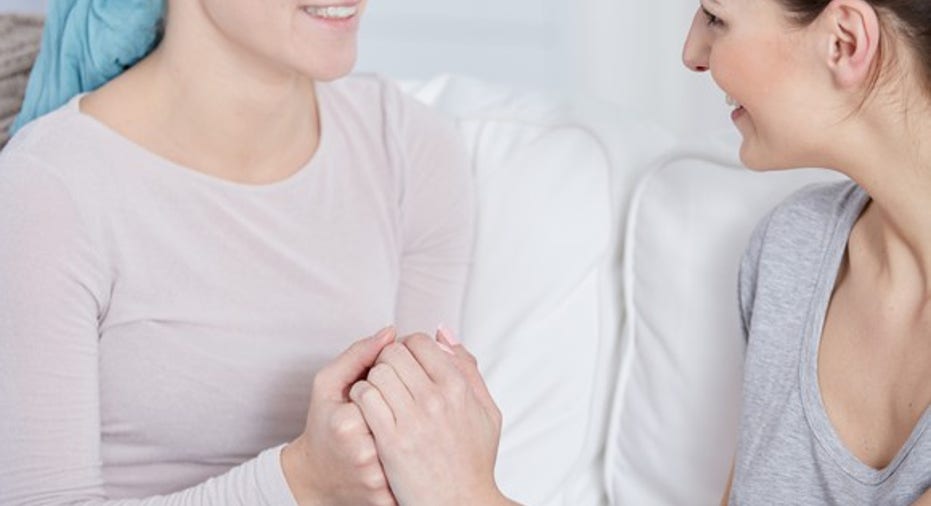 What happened
Shares of ImmunoGen (NASDAQ: IMGN)are up 11.6% at 3:33 p.m. EDT on no apparent news.
So what
Beyond the distinct possibility that the move is just day traders having a field day -- it was up as much as 21.7% at one point today -- it's also possible that investors are buying ahead of the release of abstracts for the American Society of Clinical Oncology (ASCO) meeting on Wednesday evening.
Image source: Getty Images.
ImmunoGen is expecting to release two sets of data that could give investors confidence in its lead drug, mirvetuximab soravtansine. Positive data from pooled phase 1 trials testing the drug as a monotherapy would make it more likely that ImmunoGen's ongoing FORWARD I trial testing mirvetuximab soravtansine as a monotherapy in patients with platinum-resistant epithelial ovarian cancer will be successful.
There will also be an ASCO presentation from the FORWARD II trial that's testing mirvetuximab soravtansine combined individually with other cancer treatments. Activity beyond what would be expected for the other cancer treatments alone would be a good sign that mirvetuximab soravtansine is an active drug and would give ImmunoGen a backup plan if the monotherapy doesn't work.
Now what
While investors will get a peek at the two sets of data when the abstracts are released at 5:00 p.m. EDT on Wednesday, it won't be the most up-to-date data since researchers had to submit the abstract in either February or March depending on whether it's a normal or late-breaking data submission, respectively. It appears ImmunoGen's are of the normal variety.
Investors will have to wait until the actual meeting on June 3 to see the most recent data, which will be especially important for the FORWARD II trial, where the company has only recently completed dosing for some of the combinations.
10 stocks we like better than ImmunoGenWhen investing geniuses David and Tom Gardner have a stock tip, it can pay to listen. After all, the newsletter they have run for over a decade, Motley Fool Stock Advisor, has tripled the market.*
David and Tom just revealed what they believe are the 10 best stocks for investors to buy right now... and ImmunoGen wasn't one of them! That's right -- they think these 10 stocks are even better buys.
Click here to learn about these picks!
*Stock Advisor returns as of May 1, 2017
Brian Orelli has no position in any stocks mentioned. The Motley Fool recommends ImmunoGen. The Motley Fool has a disclosure policy.