Why I'm Still Avoiding InvenSense, Inc. Stock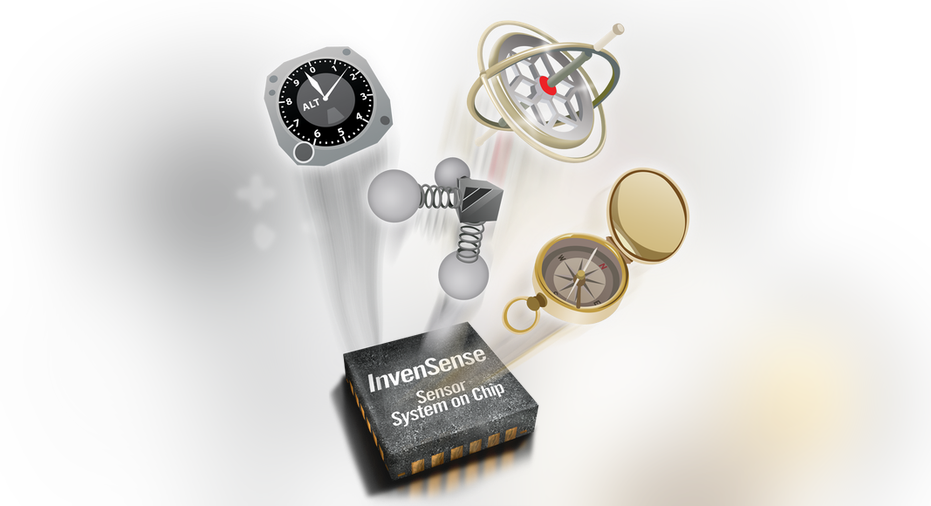 Image source: InvenSense.
Shares of motion processor specialist InvenSense can't seem to get a break. After Apple , to which the company is very heavily exposed, announced lackluster fiscal second-quarter results and issued well-below consensus revenue guidance, InvenSense shares predictably began to plunge.
The news from Apple is no doubt quite bearish for virtually every component supplier with substantial exposure to the iPhone. There are some Apple suppliers, though, that I'm interested in buying on this weakness, but InvenSense isn't one of them. Here's why.
Prospects for content share gains in iPhone 7 are unclearThere are a number of iPhone component suppliers, particularly in the radio frequency chip space, that expect to see substantial dollar content share gains in the coming iPhone. This means that even if Apple isn't able to grow units in the coming product cycle, those vendors still have reasonable shots at delivering Apple-related revenue growth year over year.
With InvenSense, it's not clear that it will be able to gain significant dollar content at Apple.
To be sure, InvenSense is actually finding interesting ways to gain content at other, smaller smartphone vendors. This content comes in the form of both additional hardware (think, for example, optical image stabilization modules and fingerprint scanners) as well as value-added software (i.e., software development kits to help customers make better use of InvenSense's motion processor hardware).
That said, to my knowledge, Apple does the heavy lifting on the software side to implement InvenSense's solutions, so there likely isn't much of an opportunity for InvenSense on that front. Apple is also unlikely to adopt InvenSense's fingerprint scanning solution given that Apple has significant in-house resources there, too.
Optical image stabilization may be an opportunity for content growth in the iPhone, but at this point, this is entirely speculative.
Apple could conceivably use a more sophisticated motion processing chip in the next iPhone models (providing a boost to content), but there is a risk that Apple, in a bid to cut costs to make more room for more impactful features, could continue to use older InvenSense motion processing chips. It is worth noting that the iPhone 6s appears to use the same InvenSense motion processing chip as the iPhone 6, per iFixit.
Still not sold on non-smartphone opportunitiesInvenSense management has talked about opportunities outside of smartphones, in products such as wearables. The company's non-smartphone, non-tablet, and non-optical image stabilization business came in at around 21% of revenue in the most recent quarter.
There is also an argument to be made that the company is diversifying beyond Apple (for example, InvenSense issued a press release announcing Xiaomi's use of InvenSense's ICG-20660L OIS-Macro sensor).
However, I'm not optimistic that, if Apple's business remains relatively weak, business from these much smaller customers will be able to fully offset that weakness.
Staying away for nowInvenSense stock will become interesting to me when/if there are clear signs that Apple's iPhone business has turned the corner and returned to growth. However, it won't be until the first iPhone 7 sales numbers are in that investors will have any idea as to whether this is likely to happen.
In the meantime, I expect InvenSense stock to be range-bound at best and subject to further downside if the news around iPhone continues to be poor. For now, I'm sticking to the sidelines.
The article Why I'm Still Avoiding InvenSense, Inc. Stock originally appeared on Fool.com.
Ashraf Eassa has no position in any stocks mentioned. The Motley Fool owns shares of and recommends Apple and InvenSense. Try any of our Foolish newsletter services free for 30 days. We Fools may not all hold the same opinions, but we all believe that considering a diverse range of insights makes us better investors. The Motley Fool has a disclosure policy.
Copyright 1995 - 2016 The Motley Fool, LLC. All rights reserved. The Motley Fool has a disclosure policy.