Why I'm Not Buying Ambarella Inc. Stock... Yet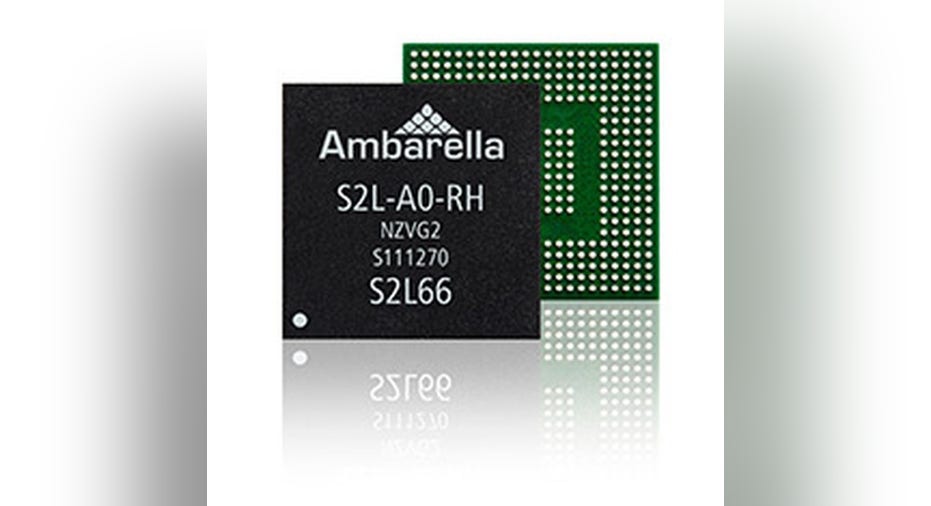 Image credit: Ambarella.
Shares of video processor specialist Ambarella have come down substantially from their 2015 peak, losing approximately two-thirds of their peak value. The drop is easily explained: Ambarella saw a huge boom in demand for its video processing chips as the popularity of GoPro action cameras, into which Ambarella was designed, skyrocketed.
As GoPro began to see its business cool off, so too did Ambarella, leading to the tumble in the latter's shares.
After such a substantial drop, I found myself intrigued with the story and decided to take a closer look.
The key to the story is to go beyond GoProCurrent sell-side estimates call for GoPro to see a 17.6% decline in revenue during the current year, but are looking for significant growth -- 24.30% -- in the following year. Unsurprisingly, analyst estimates also call for Ambarella to experience roughly 20% growth in the following year, no doubt reflecting the expectations of a GoPro rebound.
Although a sustained "growth spurt" might be enough to rekindle enthusiasm around Ambarella shares, I wouldn't be willing to invest on that. Instead, what I would like to see is Ambarella successfully diversifying beyond GoPro so that if GoPro sees weakness, Ambarella can still grow (albeit at a subdued rate).
Such diversification would be looked upon favorably by investors, who would potentially reward the stock with a higher earnings multiple.
Is the post-GoPro story credible?On Ambarella's most recent earnings call, CEO Fermi Wang talked a lot about the company's efforts to bring its technologies to other markets. Such markets include selling solutions to automotive OEMs for applications such as parking assistance and electronic mirrors.
Beyond automotive, Wang talked about the rise in popularity of "drones." The executive said that at the Consumer Electronics Show earlier this year, Ambarella "demonstrated many of the major brands now using Ambarella camera SoCs."
Wang also explained how the company is continuing to "expand its customer base" in home monitoring solution market.
And, finally, Wang talked up the company's chips are being used in virtual reality cameras.
It would seem that the company is aggressively pursuing opportunities outside of GoPro, which lends credibility to the "post-GoPro" narrative.
The good and the badThe good that I can see is that Ambarella is working hard to diversify into markets outside of GoPro. Exposure to different markets and expanding its client base is the right thing to do as it reduces risk around the company's revenues and ultimately profits.
The bad news, though, is that estimates around GoPro seem to include a sharp rebound in the coming year, which appears to be reflected in estimates for Ambarella's revenue. If GoPro isn't able to deliver the kind of growth that investors expect, then at least at this stage of the game there would be real risk to Ambarella's shares.
My strategyI'm going to keep Ambarella on my watch-list for now. If GoPro disappoints and drives Ambarella estimates (and shares) down further, then that may be a long-term buying opportunity too interesting to pass up.
The article Why I'm Not Buying Ambarella Inc. Stock... Yet originally appeared on Fool.com.
Ashraf Eassa has no position in any stocks mentioned. The Motley Fool owns shares of and recommends Ambarella and GoPro. Try any of our Foolish newsletter services free for 30 days. We Fools may not all hold the same opinions, but we all believe that considering a diverse range of insights makes us better investors. The Motley Fool has a disclosure policy.
Copyright 1995 - 2016 The Motley Fool, LLC. All rights reserved. The Motley Fool has a disclosure policy.